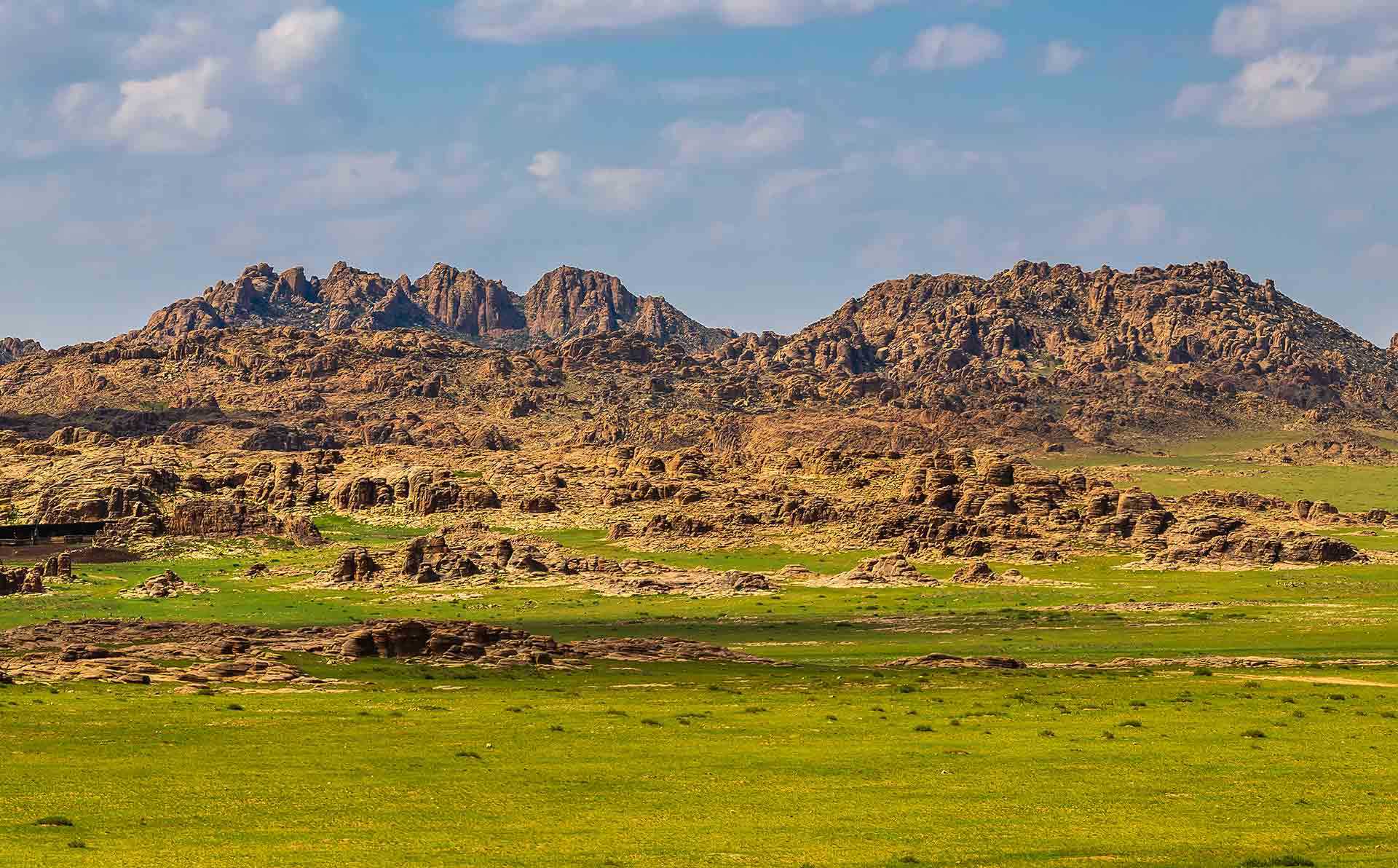 Ikh Gazariin chuluu
Located in Dundgobi province, Ikh Gazariin chuluu is a large granite rock formation ideal for trekking. The area here, which became part of 600 sq.km Government protected area, is home to different types of medicinal herbs, minerals and 40 caves.
Baga gazariin chuluu
Baga Gazariin Chuluu, roughly meaning a 'Lesser Rock Formation' is one of the first stops when visiting the Gobi Desert. Located 220km from Ulaanbaatar, it offers a great chance for stretching your legs along the rocky formations. It is home to ruins of a Monastery, left from purges of 1937. There is also well of mineral spring water. Local rumor has it that the water has eye-healing properties.
Ongi monastery
In the older days, Ongi Monastery was considered as one of the three main monastic centers of Mongolia. In XX century, the monastery suffered destruction in the hands of retreating Chinese Guamindang troops followed by a total destruction in 1939 during purges that took place across the country. After democratic revolution of 1990, rebuilding efforts of the monastery were started.
Tsagaan suvarga (White stupa)
Located in Central Gobi province of Mongolia, Tsagaan suvarga is a beautifully colored spot to visit. The literal translation of the name is "White stupa" and came to be used due to its stupa-like appearance from afar. The cliff has a height of 60m and width of 400m offering trekking and photo-shooting opportunities. To an imaginative mind, the place can look like ancient city ruins from a slight distance.