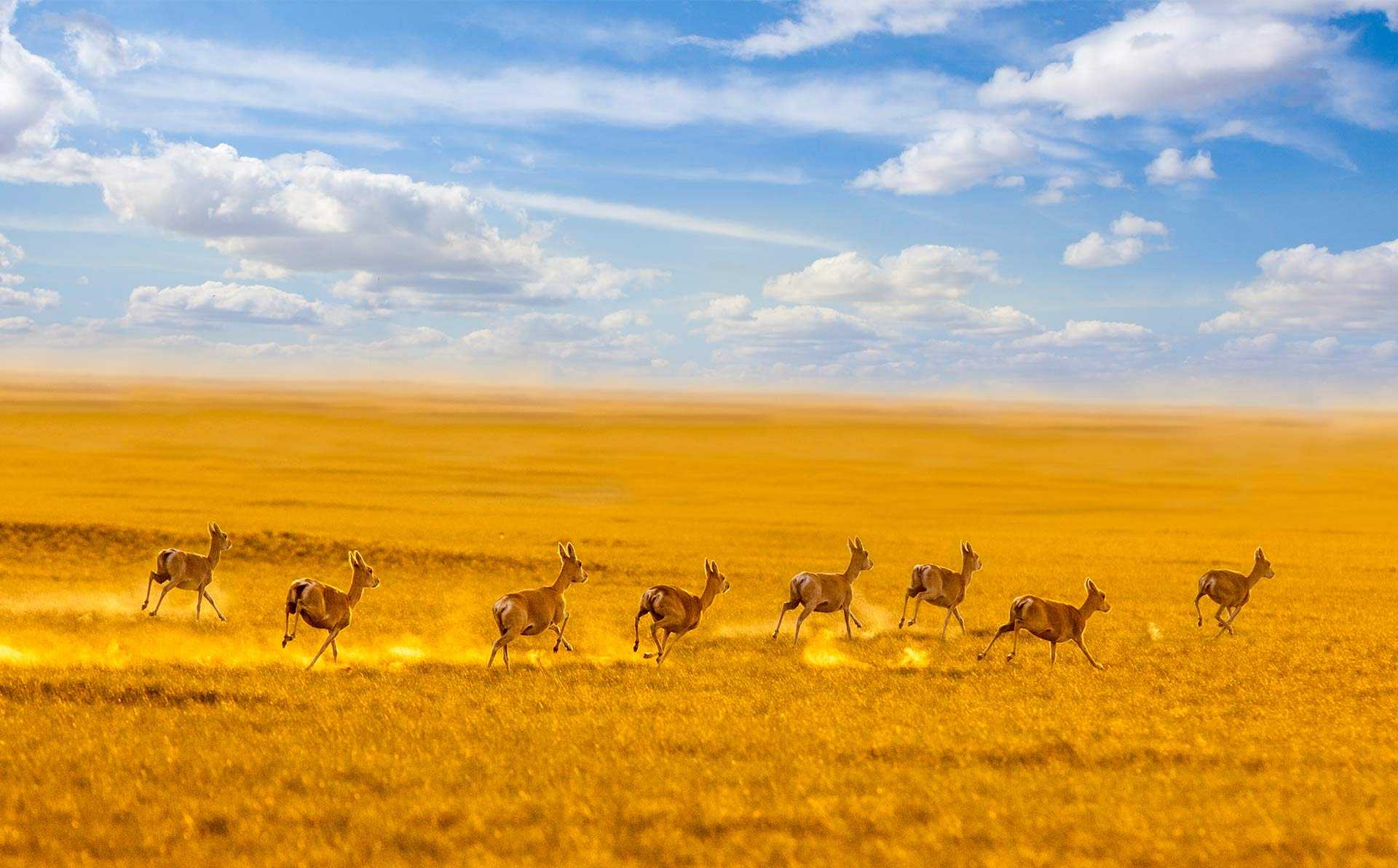 Khermen tsav of Chinggis
Khermen tsav of Chinggis is a 500-600km long earthen wall located in Dornod province. It stretches on until it reaches the border with China. Researchers have not agreed on the origins of the wall. Some say it dates back to IX century and that it was later renewed by Chinggis Khaan. At the foot of the wall, no signs of human occupants have been found.
Buir lake
Buir Lake is a freshwater lake located in Dornod province, Eastern Mongolia. Part of the Lake's 615 sq.km area serves as border between China and Mongolia. Southeastern shore of the river is sandy and the waters are quite warm in the summertime. The waters of the lake are home to 34 species of fish and 199 species of migrating birds, making it ideal for birdwatchers and comfort-seeking travelers alike.
Khailan rock
Khailan Rock complex is located in Dornod province. It is a monumental complex housing deer stones, human stones and square shaped tombs dating back to bronze age when Xiongnu were ruling the steppes of modern Mongolia. It is rare sight to have all three of these monuments located in a single spot like this.
Shankh Tavan Tolgoi monument
Shankh Tavan Tolgoi is where two human stones from Turkic period were found. These were found in an unusually, near perfectly preserved state. The stones depict male figures in a seated stance bearing a cup in one hand.
Khalkh river
Khalkh river is located in eastern part of Mongolia and Inner Mongolia. It is most well known as a site of the Battle of Khalkhiin gol in which Allied Russian-Mongolian army won a victory against Japan's Imperial army. The local area features monuments dedicated to the victory of the battle.