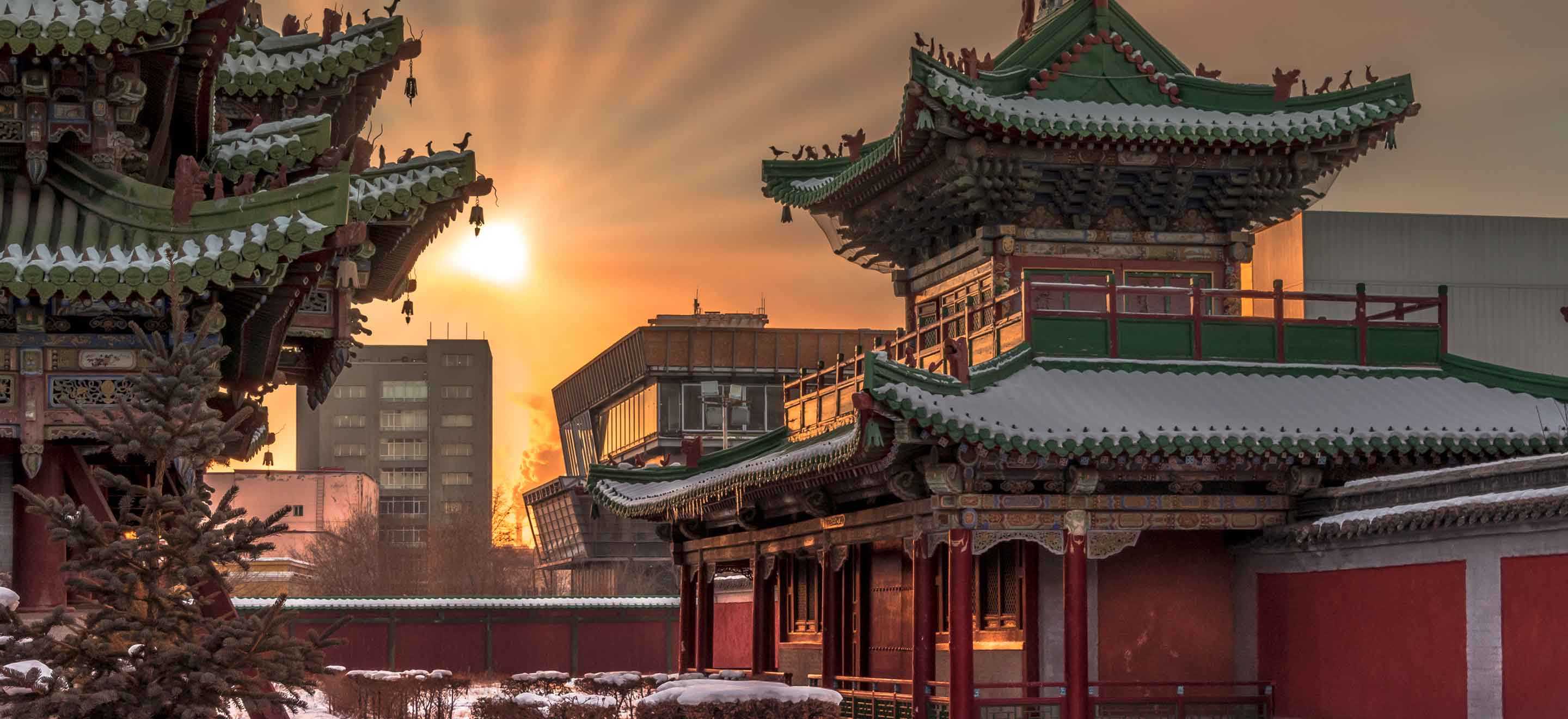 Winter tour in Mongolia
Vast blue sky and glorious green lands. Mongolia is known for beautiful summer scenery and gorgeous nature, but not many people know about the tall snowy mountains and trees covered in snow. Mongolia has one of the the coldest capitals in the world, but it will leave the warmest feelings for you to cherish.
Once the snow falls and covers the earth, Mongolian nature can captivate your heart. Pure natural landmarks, festivals and holidays will give you everlasting impression. Experience the wild nature, nomadic culture and beautiful landscapes.
Here in the vast lands, weather can be colder than what you might expect. Reaching around 12 celcius to 25 celcius at daytime and 25 to 35 celcius at night. You do not need to worry, because even in the coldest days the Mongolian ger can hold the heat and keep you warm. Most of the buildings in the city have strong heating system that can make you hot like it's the Bahama's.
Enjoying the scenery while dogsledding or looking at the wild horses in their natural habitat may be the thing for you. One of the most celebrated event are Lunar year festival, winter horse festival, thousand camel festival and winter festivals. The date for the lunar year festival is unique due to differentiated from the common Asian dates. People greet each other and you will have the chance to see the most exquisite Mongolian traditional clothing "Deel". If riding horses and camels are not enough, you can see thousand camels racing or camel polo and camel beauty festival. Maybe you can join the winter horse festival photo tour to show your friends.
Overall, winter in Mongolia is beautiful in its own right and may become one of the best experiences of your life.
Dates for some of the interesting festival in winter:
-Lunar year Festival-February 1st, 2022
-Winter festival- February, 2022
-Winter horse Festival-November, 2022
-Thousand camel festival- March, 2022
                                   Seeing once is better than hearing thousand times!
                                   
                                                   Enjoy and love Mongolia with us...