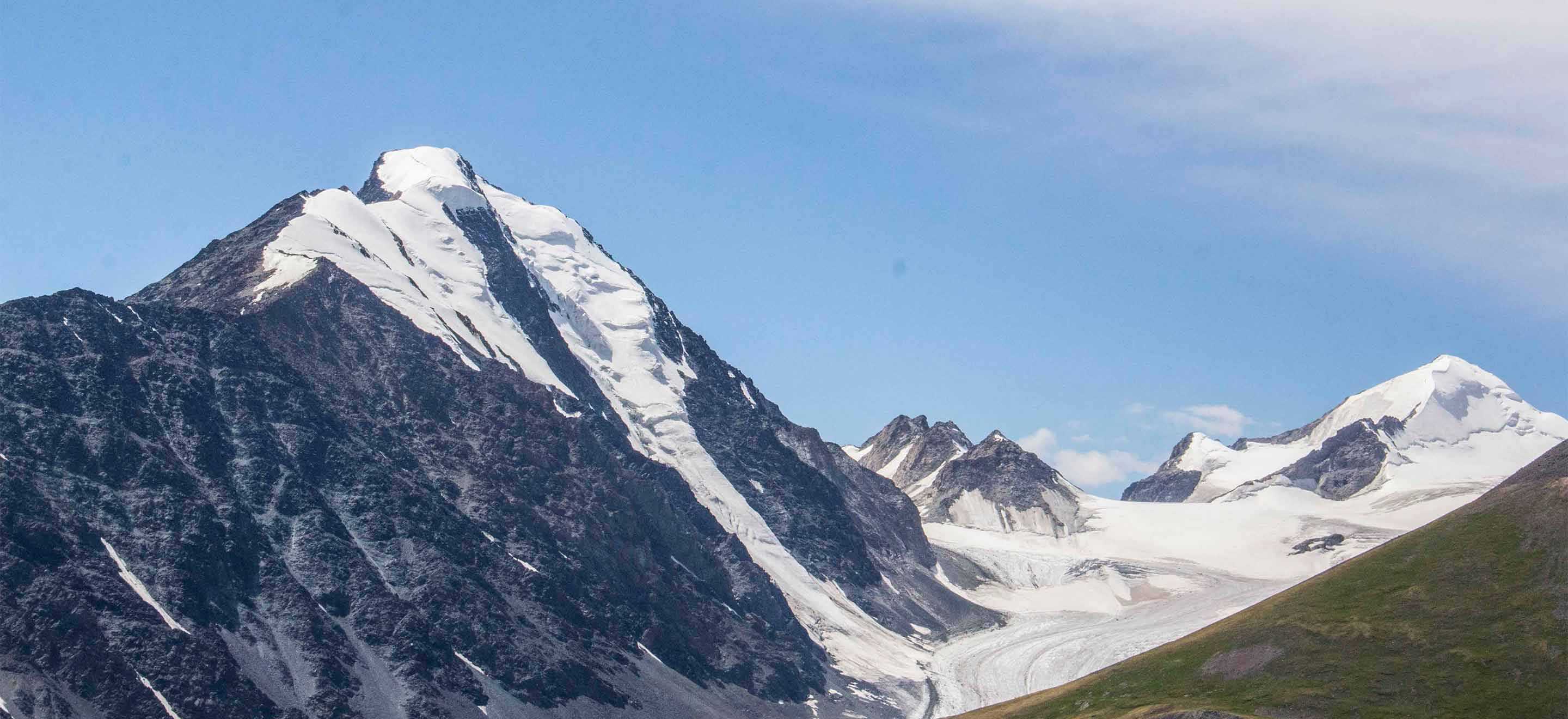 Trekking in Altai mountains
Trekking in Altai mountains
This exciting yet mysterious trip starts by taking a 3-hour flight from Ulaanbaatar city to Ulgii and upon arrival 6 to 7-hour non-stop driving through rocky and bumpy roads in the very western part of Mongolia. Throughout this trip you will be physically very close to China and Russia, with borders of these giant countries just behind a couple of mountains away. This is a truly wild and uninhabited place for those who want to be isolated from the crowd, to be close to nature and trek between snow-capped high mountains and glacier rivers. And as a reward, the end of the trekking will welcome you together with the highest peak of Mongolia called Mount Khuiten.
If you are this kind of adventurer, keep reading below.
After a long drive in Ulgii province, you will say goodbye to the local driver until you meet him again at the end of your trekking trip. This will be the point where you will be greeted by local herders who will assist you during the trip. A local cook takes care of all meals and herders take care of all luggage such as tents, kitchen set, mattresses etc as they will be carried on the camel back throughout the trip. Starting your trip through the mountainous valley with your guide will be the beginning of the wilderness. Overnight stops will be in green lake, bear valley, takhilt mountain pass, khar sala, shiveet mountain which has endless rock carvings all around the mountain. Furthermore, the path leads to Tsagaan gol valley and then the exciting highest five peaks of Mongolia. During all these days you will be accompanied by no one, but herders, guide, cook only. In the beginning of your trekking you will meet Kazakh people, then at the end of the trekking you will meet Tuvan people who speak different languages apart from Mongolian. Not only will you see beautiful nature, you will also meet different ethnic groups and different cultures of Mongolia. When returning to Ulgii town where 34,000 people live, the place will surely seem to be very crowded for you.
                                      Seeing once is better than hearing thousand times!
                                                      Enjoy and love Mongolia with us ...