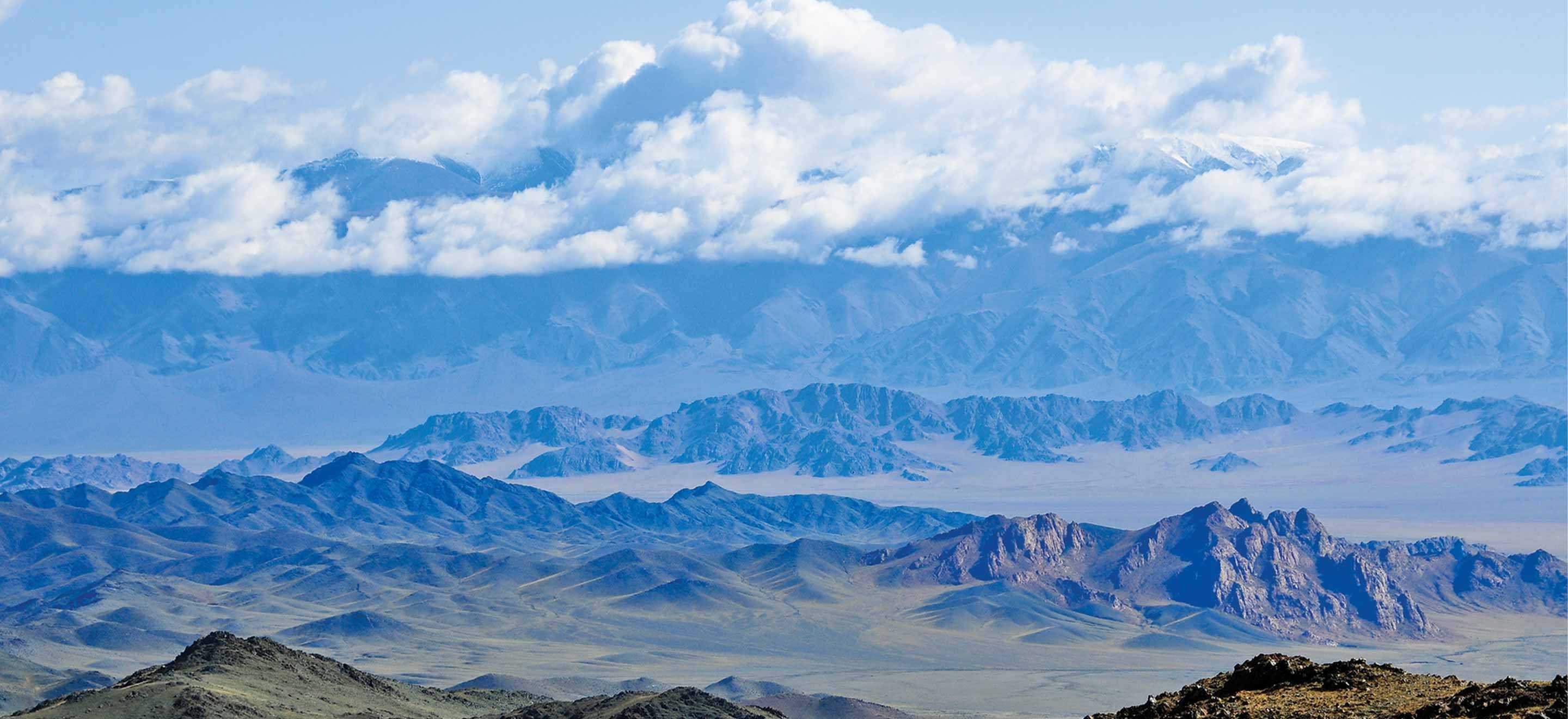 Adventure tours in Mongolia
Adventure tours in Mongolia
Ikh turgen mountain trekking
The total glacier coverage of the Ikh Turgen massif is 31.8 km2 and it is a beautiful mountain surrounded by other enormous mountains and waterfalls. This spot will be the beginning of wonderful trekking through the Altai Mountains reaching Malchin peak which is one of the highest peaks of Mongolia located at the very western part next to the borders of China and Russia, as well as Kazakhstan, being no more than 35 km away. Being at the top of Malchin Peak, 4050 meters high, makes you feel proud of living in this beautiful Mother Nature. You will also see the Potanin Glacier which is the largest in Mongolia. The western part of Mongolia is rich in glaciers, historical sites and ethnic groups such as Kazakh and Tuvans. Free your soul and mind here in this fascinating landscape and unique culture.
Otgontenger trekking
Khangai Mountain Range is the second-highest mountain range in Mongolia. Otgontenger is the highest peak of the Khangai Mountain range which is 4021 meters above sea level. Also, it is a sacred mountain worshipped by locals and by the state. The mountain is located in Zavkhan province which is famous among the locals for its beautiful landscape and mountains. The western and south-western regions of Zavkhan contain the massive Khyar Bor Els sand dunes that stretch for over 100km and you will visit Khar Lake. This tour offers a complete experience of mountains, deserts, lakes and vast landscapes. 
Eight lakes trekking
Eight Lakes National Park is one of the most beautiful places to enjoy with easy trekking surrounded by green forests and lakes. The distance between the lakes that are connected under the ground ranges from 500 meters to 3kms. The lakes are called Shireet, Khaliut, Bugat, Khaya, Khuis, Mukhar, Duruu and Bayan-Uul. It is home to 39 species of birds and 18 types of mammals and is surrounded by four extinct volcano mountains. Eight lakes have been protected by the Government since 1995. See more at <a href="https://juulchin.com/tours/horse-riding-around-eight-lakes">Horse riding around Eight Lakes</a>
Homeland of Eagle Hunters
The ethnic groups who mostly inhabit the Western Mongolia province have kept their age-old tradition of capturing and training young golden eagles to turn them into fierce hunters who can take on games such as rabbits, foxes and wolves. To celebrate this great tradition and to show off the skills of both birds and eagle trainers, the Kazakhs gather in October in Bayan-Olgii province. Display of hunting eagles' skill and power has become an event that attracts visitors from far and wide. This event is not only for skilled male eagle trainers but also for female eagle trainers, such as a Girl with Golden Eagle who has received worldwide attention. The trainers, dressed in traditional clothes, on beautifully decorated horses with their strong and skilled eagles look fascinating and give a great opportunity for photography. See more at <a href="https://juulchin.com/tours/golden-eagle-2023-festival"> Golden Eagle Festival 2023</a>
Adventures in the Altai Mountains
The highest five peaks of Mongolia are located in Altai Tavan Bogd National Park which is in the very western part of Mongolia next to the border with China and Russia. Among these, the highest peak is called Khuiten Peak at 4374 meters high above sea level and others are Nairamdal, Malchin, Burged and Ulgii. The Nairamdal Peak forms the border tripoint between Mongolia, Russia and the Xinjiang province of China. The area of Altai Tavan Bogd National Park covers 6,362 km2 and is home to many species of alpine animals, such as the Argali sheep, Ibex, Red deer, Beech marten, Moose, Snow cock and Golden eagle. The tour also includes the lakes Khoton and Khurgan surrounded by snow-capped mountains and ancient burials and human-like stones. See more at <a href="https://juulchin.com/tours/adventures-in-the-altai-mountains">Adventures in Altai Mointains</a>