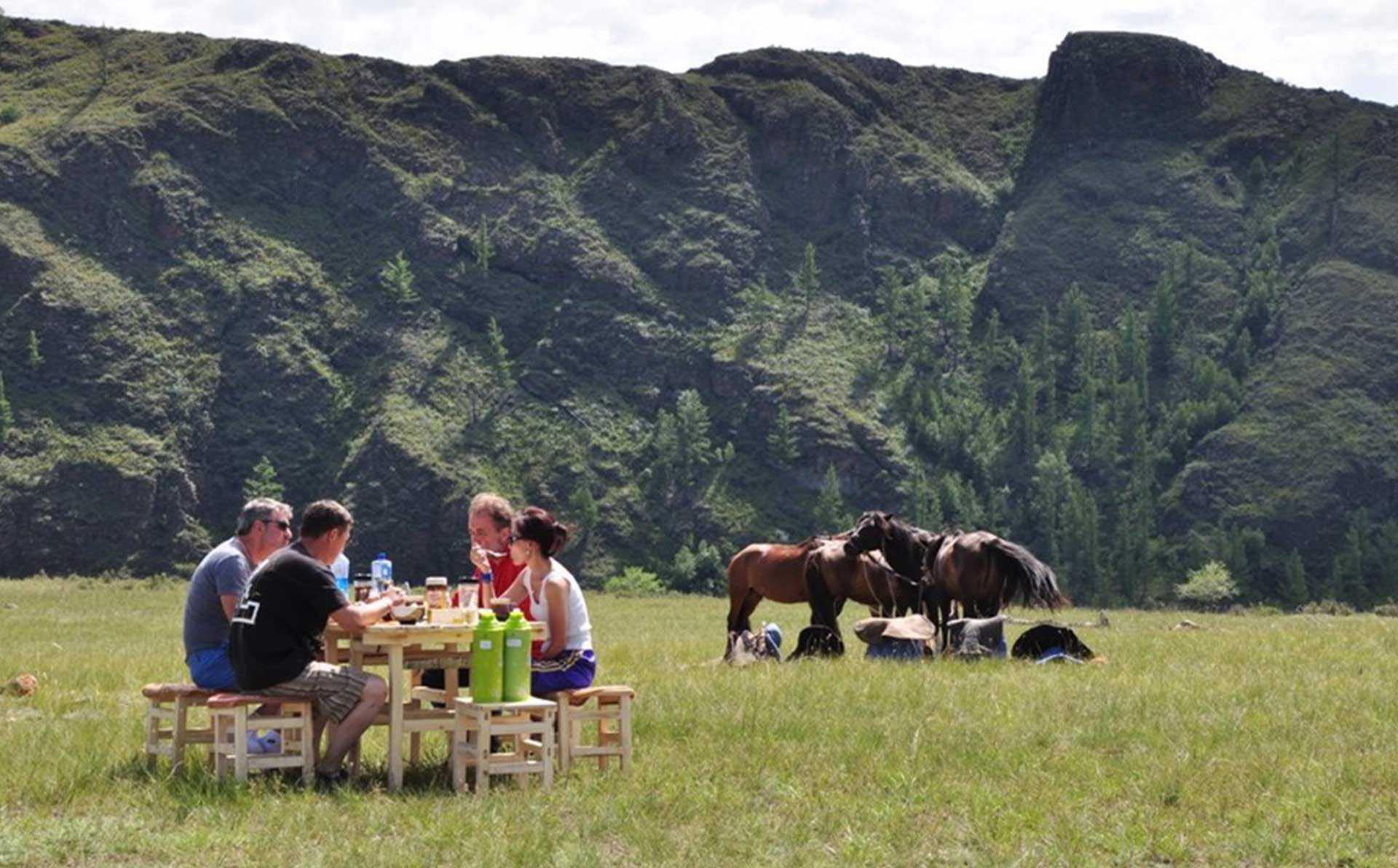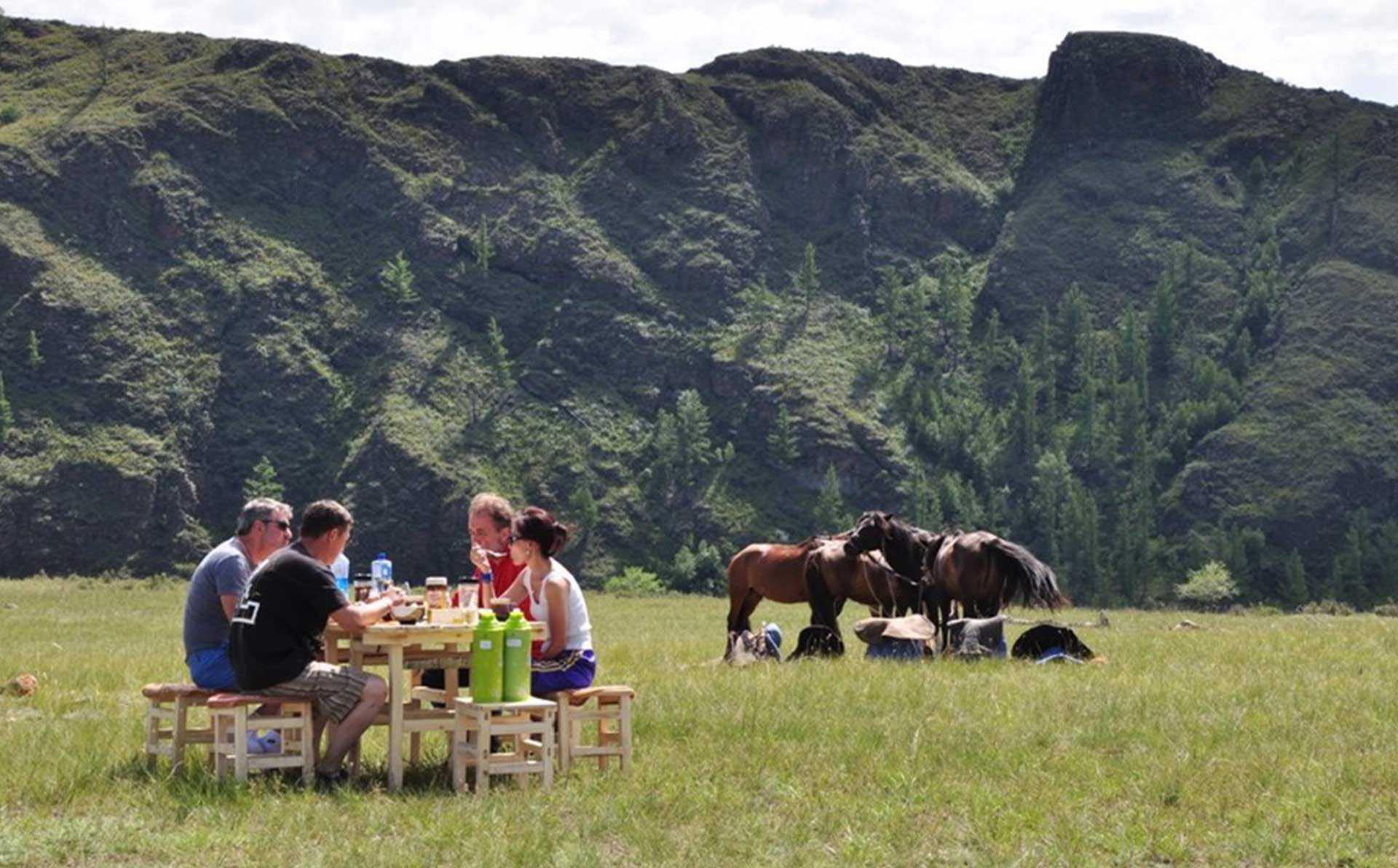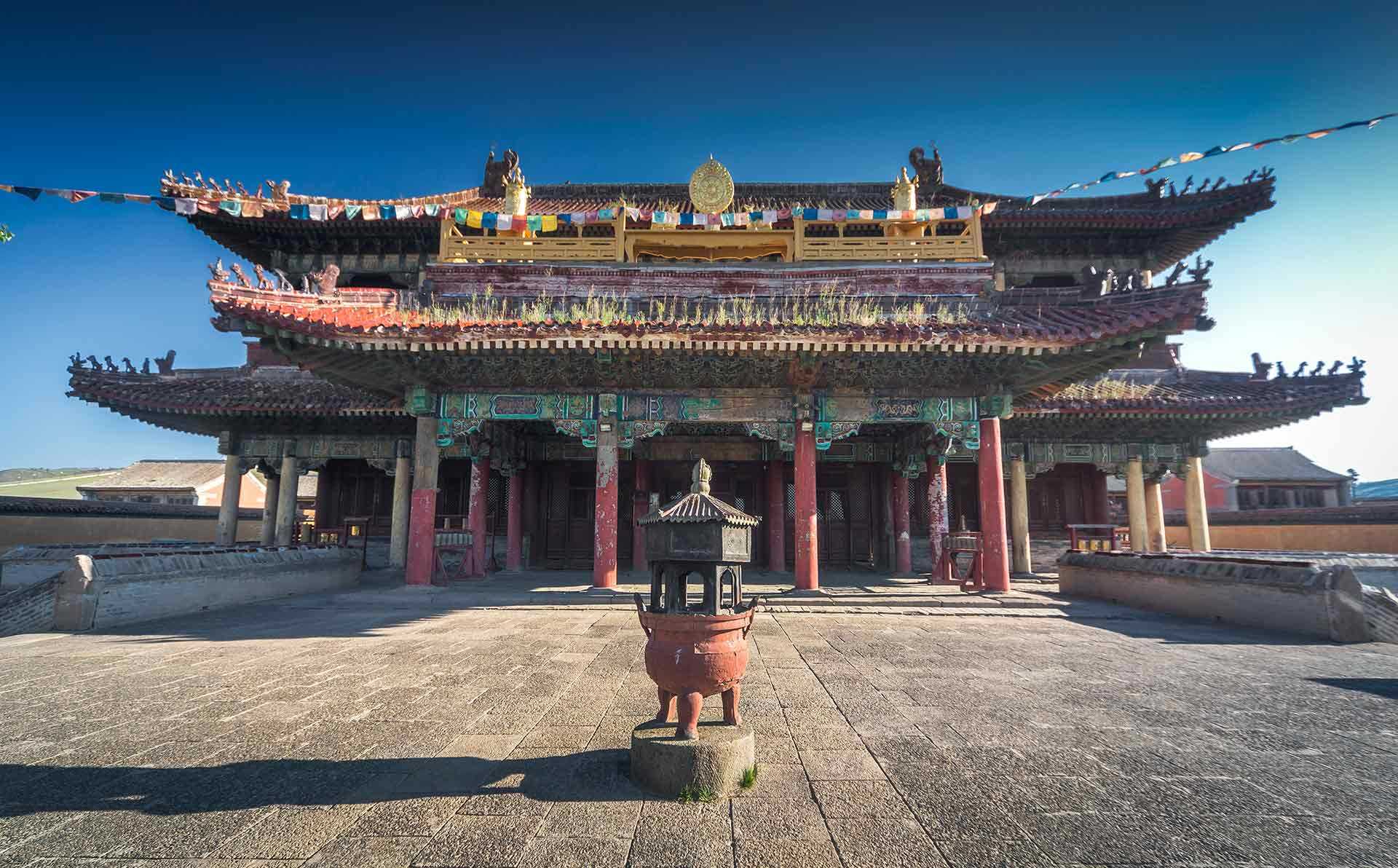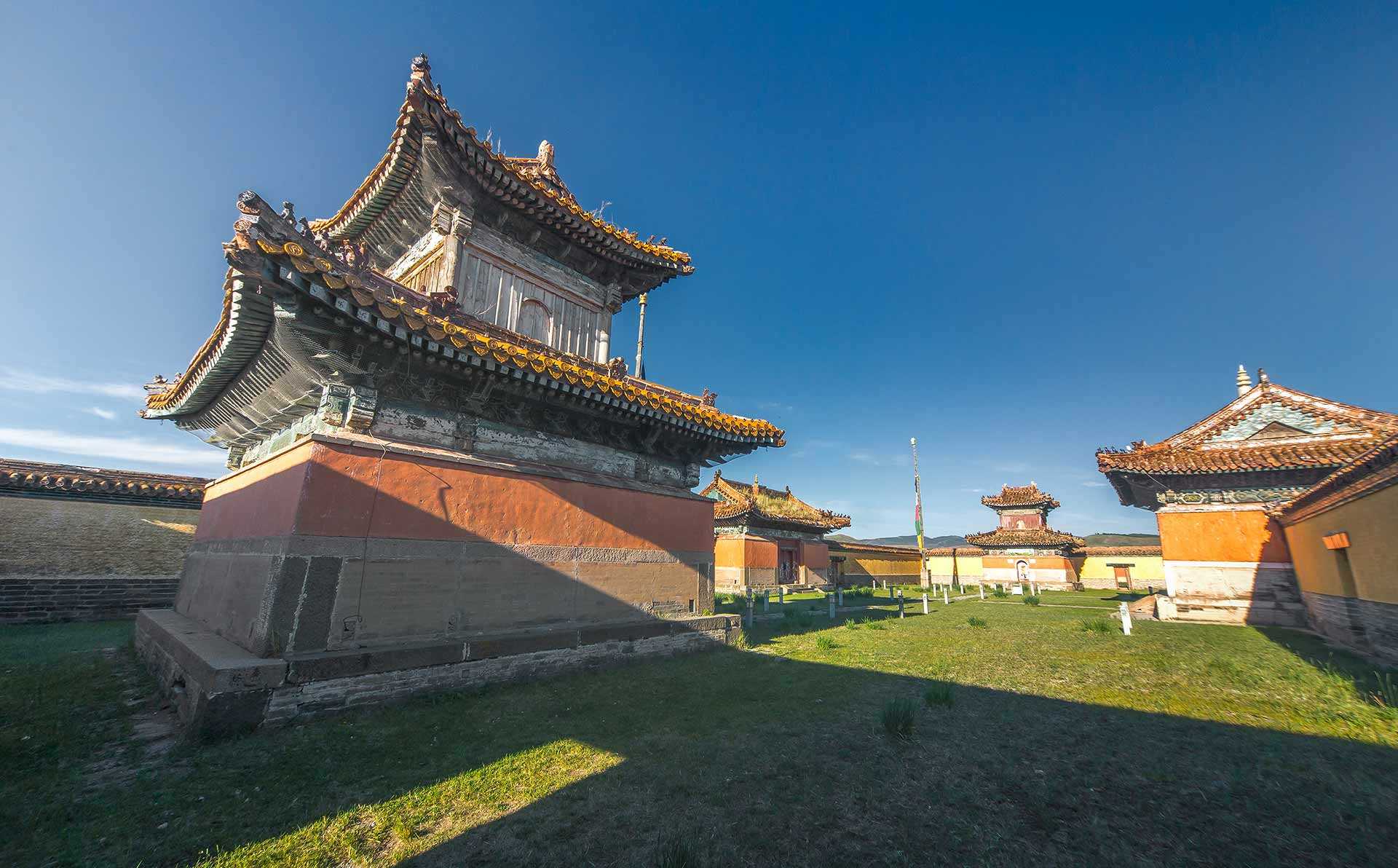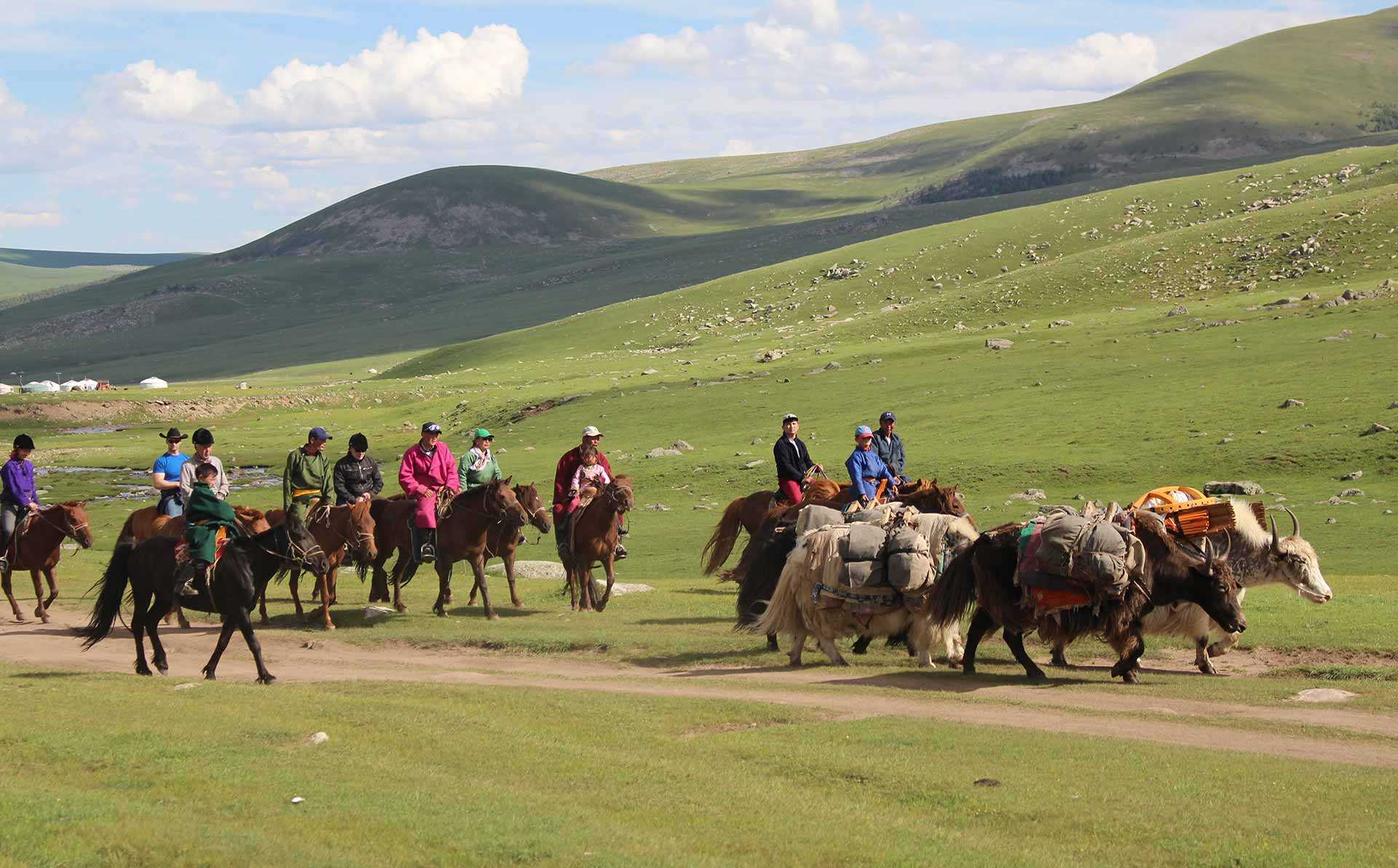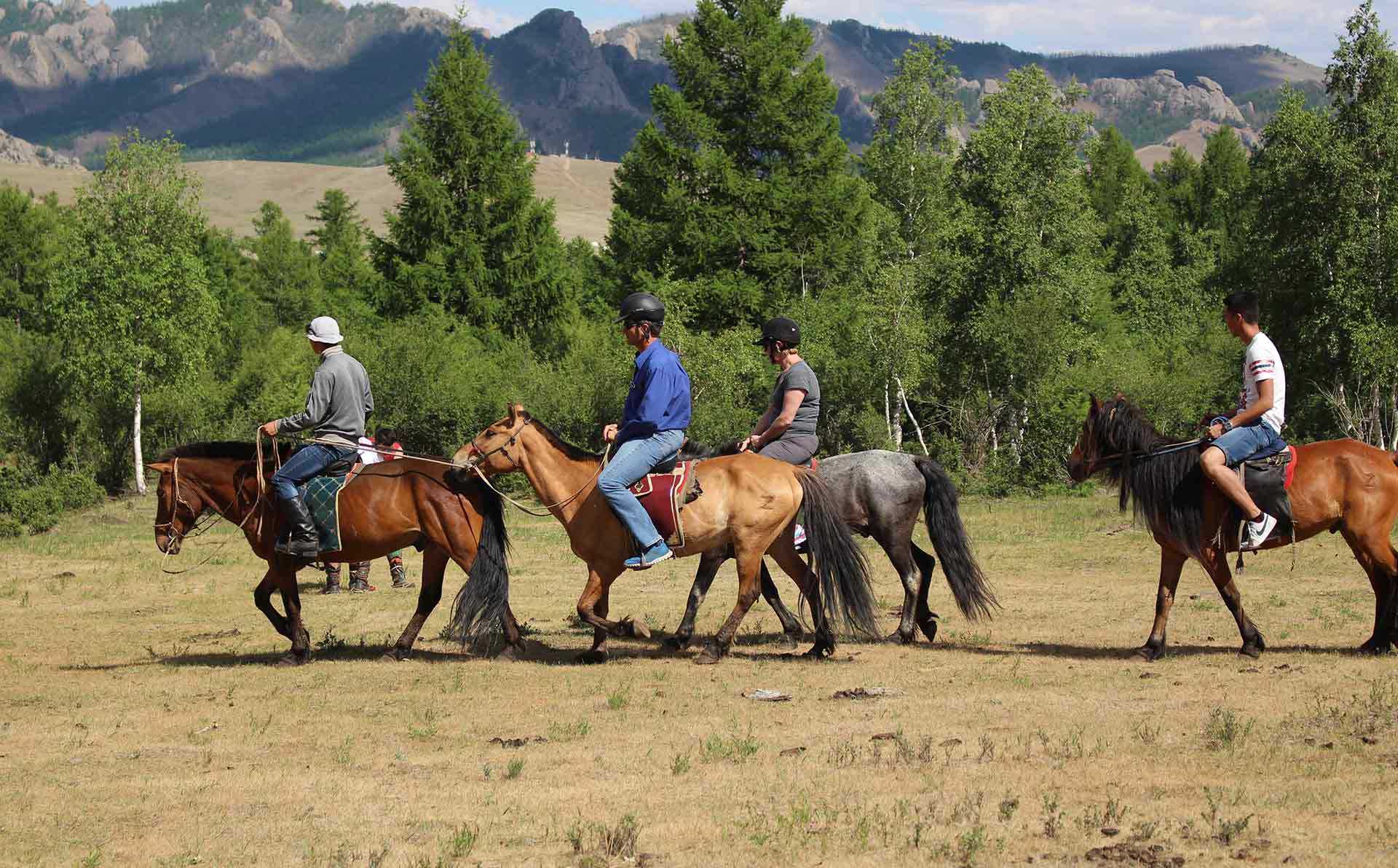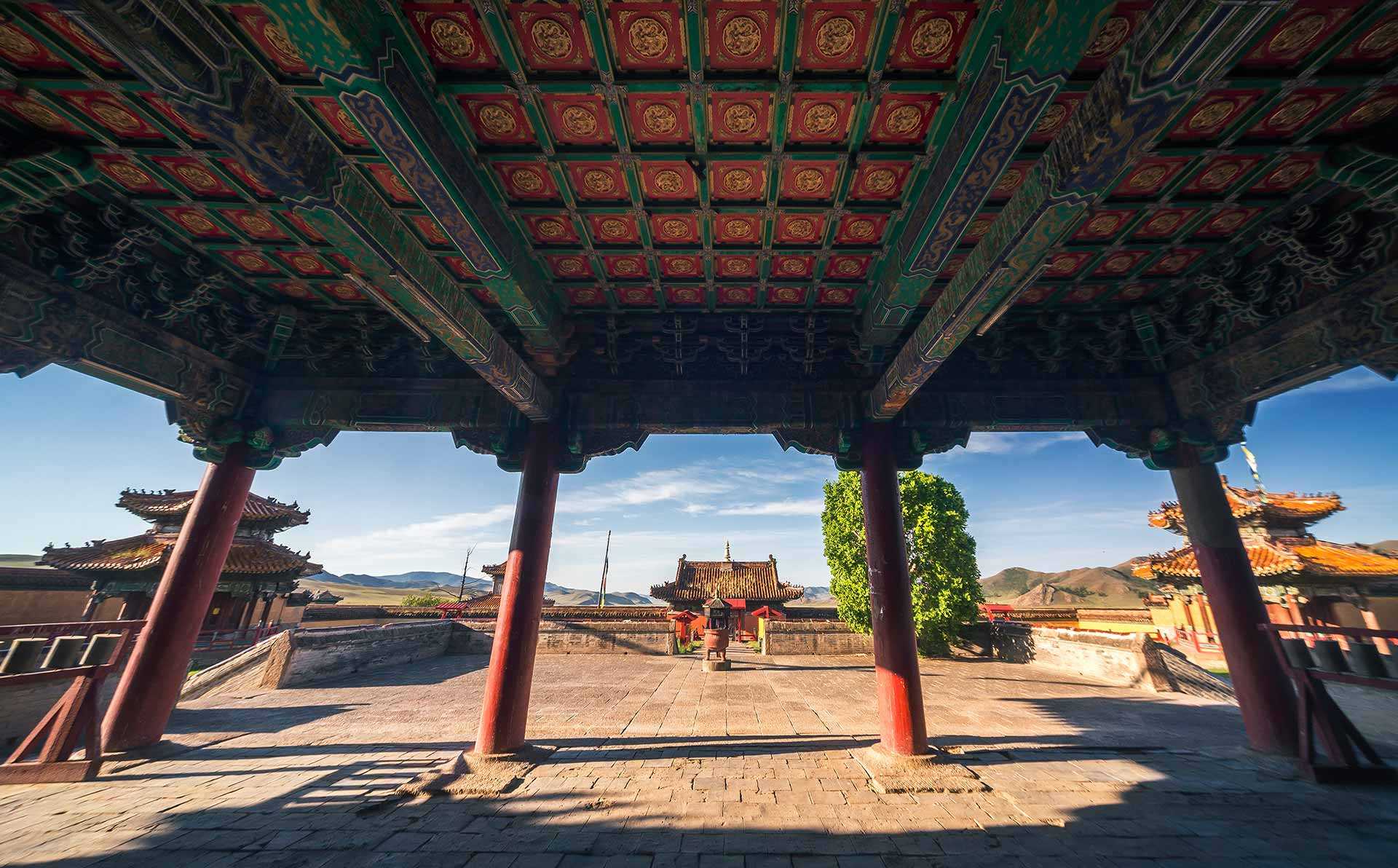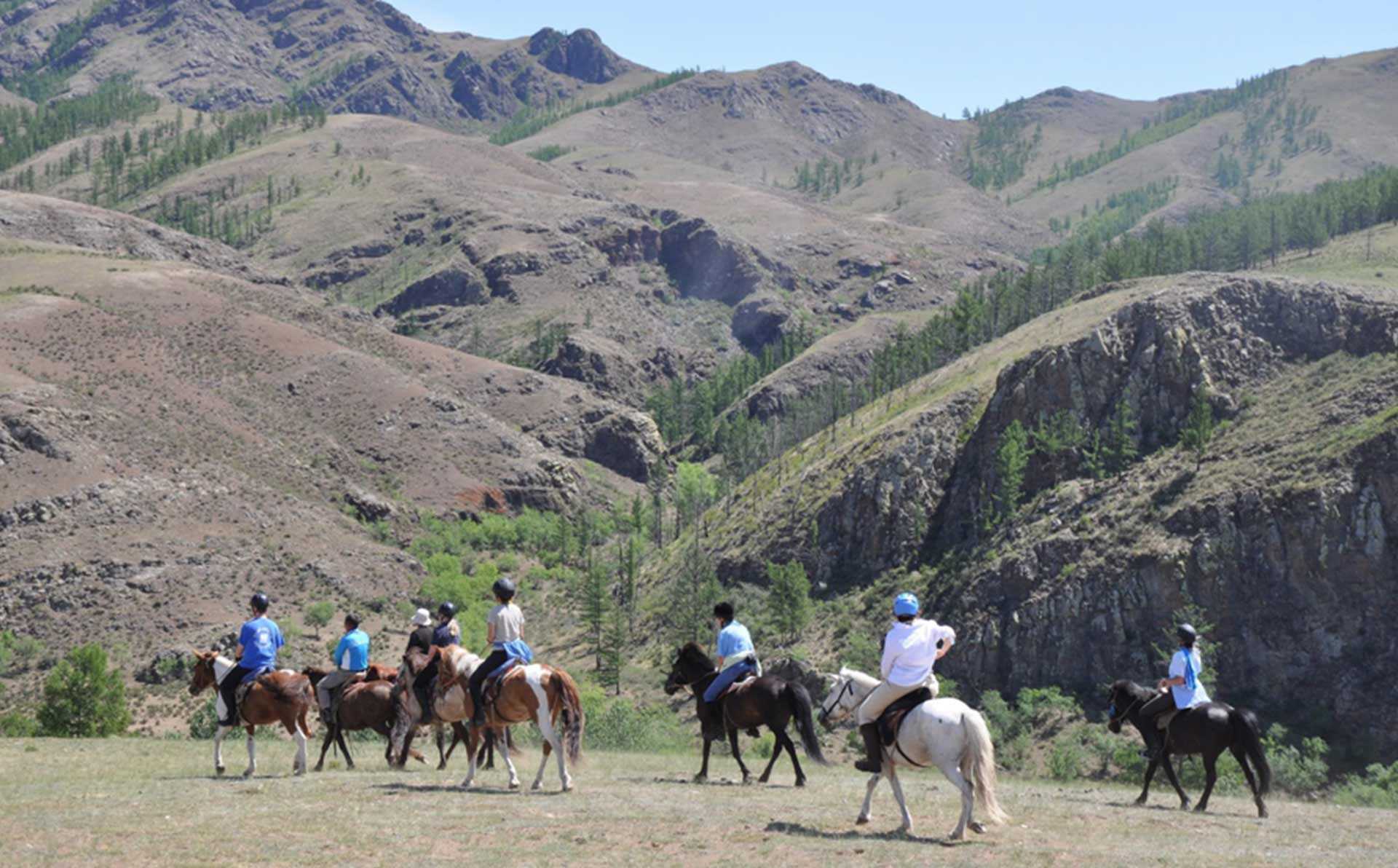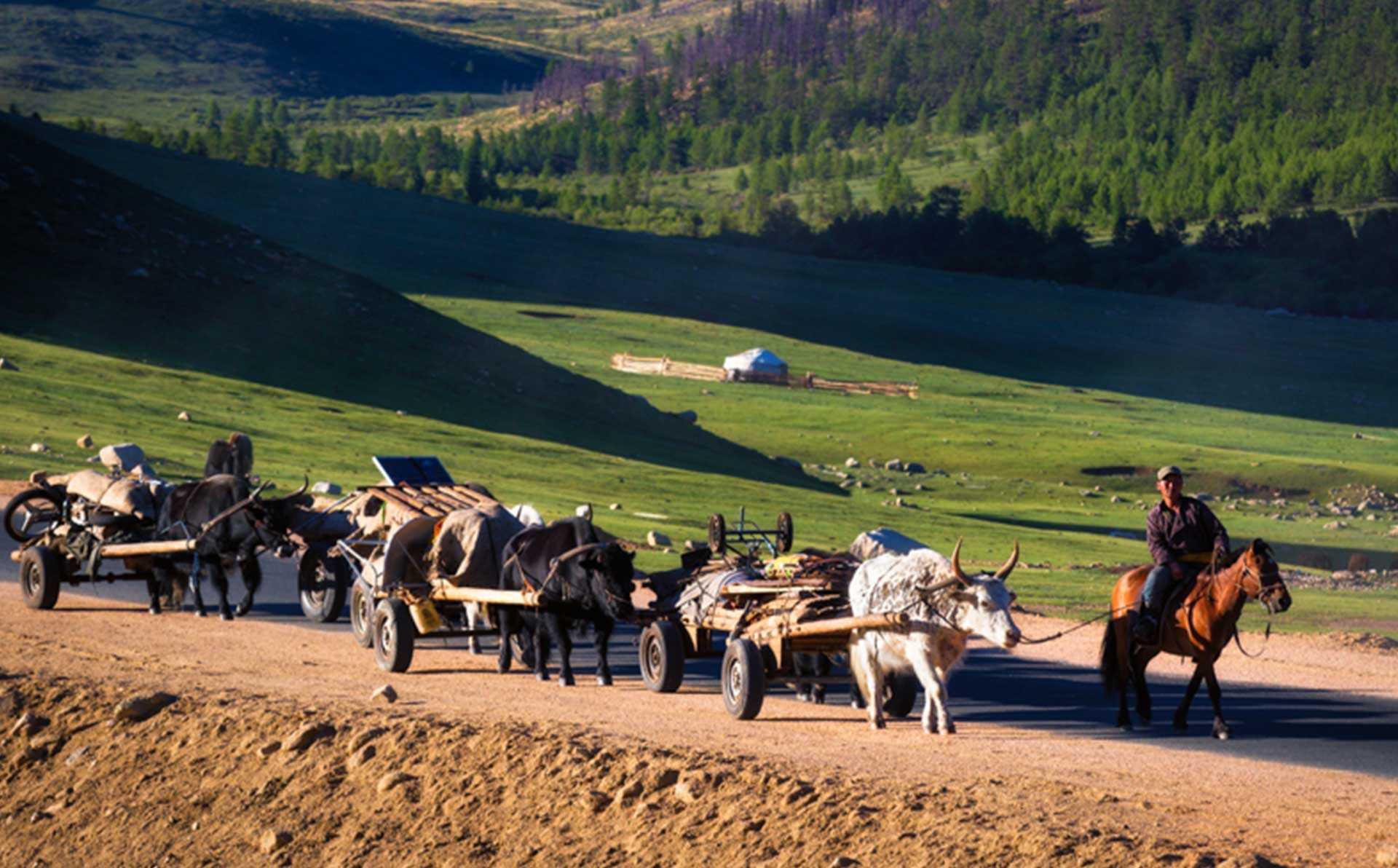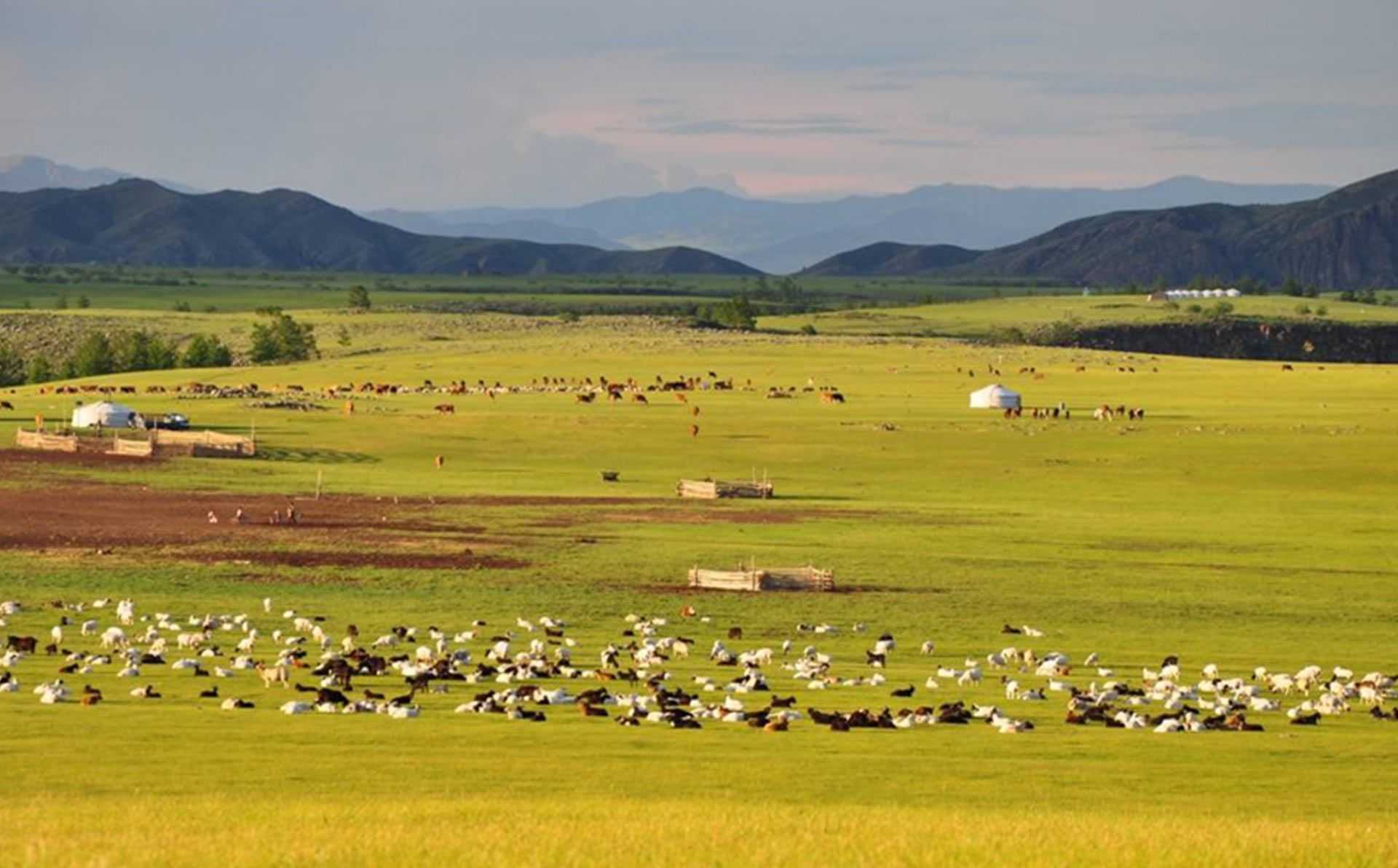 Horse riding to Khangai Mountains
June 1st, 2024 - September 1st, 2024
Tour Overview
This tour will offer you a chance to experience nomadic culture and horse-riding opportunities in the great outdoors whilst enjoying the comforts of modern-day ger camps. Khangai Mountain range is home to great picturesque landscapes inhabited by peaceful nomadic families preserving their thousand-year-old traditions and heritages which they are always open to sharing. 
Tour available dates
2023-06-01 - 2023-09-01
2024-06-01 - 2024-09-01
Tour Highlights
Amarbayasgalant Monastery and horse riding
Tour Itinerary
Day 1. - Arrival

Upon arrival in Ulaanbaatar, you will be greeted by your guide and driver. Transfer to a hotel. If time permits, optional half or full day city tour is available on request.

Day 2. - Amarbayasgalant Monastery (350 km)

In the morning, start your journey to Amarbayasgalant Monastery, or the "Monastery of Tranquil Felicity" – one of the three largest Buddhist monastic centers in Mongolia. The monastery was established in 1727 and completed in 1736 to serve as a final resting place for Zanabazar (1635–1723), the first Jebtsundamba Khutuktu, or spiritual head of Tibetan Buddhism for the Khalkha Mongolians. His remains were transferred to a newly created temple in 1788. Amarbayasgalant was one of the very few monasteries to have partly escaped destruction during the Stalinist purges of 1937. Visit and explore the grounds of the monastery. Lunch, dinner, and overnight stay in a Ger camp. (B/L/D)

Day 3. - Moilt eco lodge

Depart to Moilt eco lodge. On the way, visit Urantogoo extinct volcano. In the afternoon, reach Moilt eco lodge. Plenty of opportunities for hiking, river swimming, traditional archery and other games will be present. Overnight in a Ger camp. (B/L/D)

Day 4. - Moilt eco lodge (300km)

After breakfast, visit a local nomadic family to witness their daily life, such as distilling milk vodka, making clotted cream butter, dried curd and yoghurt. Have lunch with the family. In the afternoon, prepare for horse riding while watching how nomads catch horses from the herd. Here, you can pick your horse to ride. After a short horse-riding trip, return back to the camp. Overnight stay in a Ger camp. (B/L/D)

Day 5. - Moilt eco lodge

Today is our first day of horse riding covering 35-45km and we head south following the banks of Khanui and Tsagaan river. Packed lunch on the way at the river shore. At the end of the day, return back to the Ger camp. Overnight stay in a Ger camp. (B/L/D)

Day 6. - Moilt eco lodge

Today's riding route is to the north, between mountains for 35-45 km. On the way, there are petroglyphs in abundance for photographing. Packed lunch on the way. Return back to the lodge in the late afternoon. After dinner, learn how to make leather ropes. Overnight stay in a Ger camp. (B/L/D)

Day 7. - Ulaanbaatar

After early breakfast, head back to Ulaanbaatar. Lunch on the way in a Ger camp and upon arrival in Ulaanbaatar, transfer to hotel. (B/L)

Day 8. - Departure

Transfer to the train station or International airport for departure.