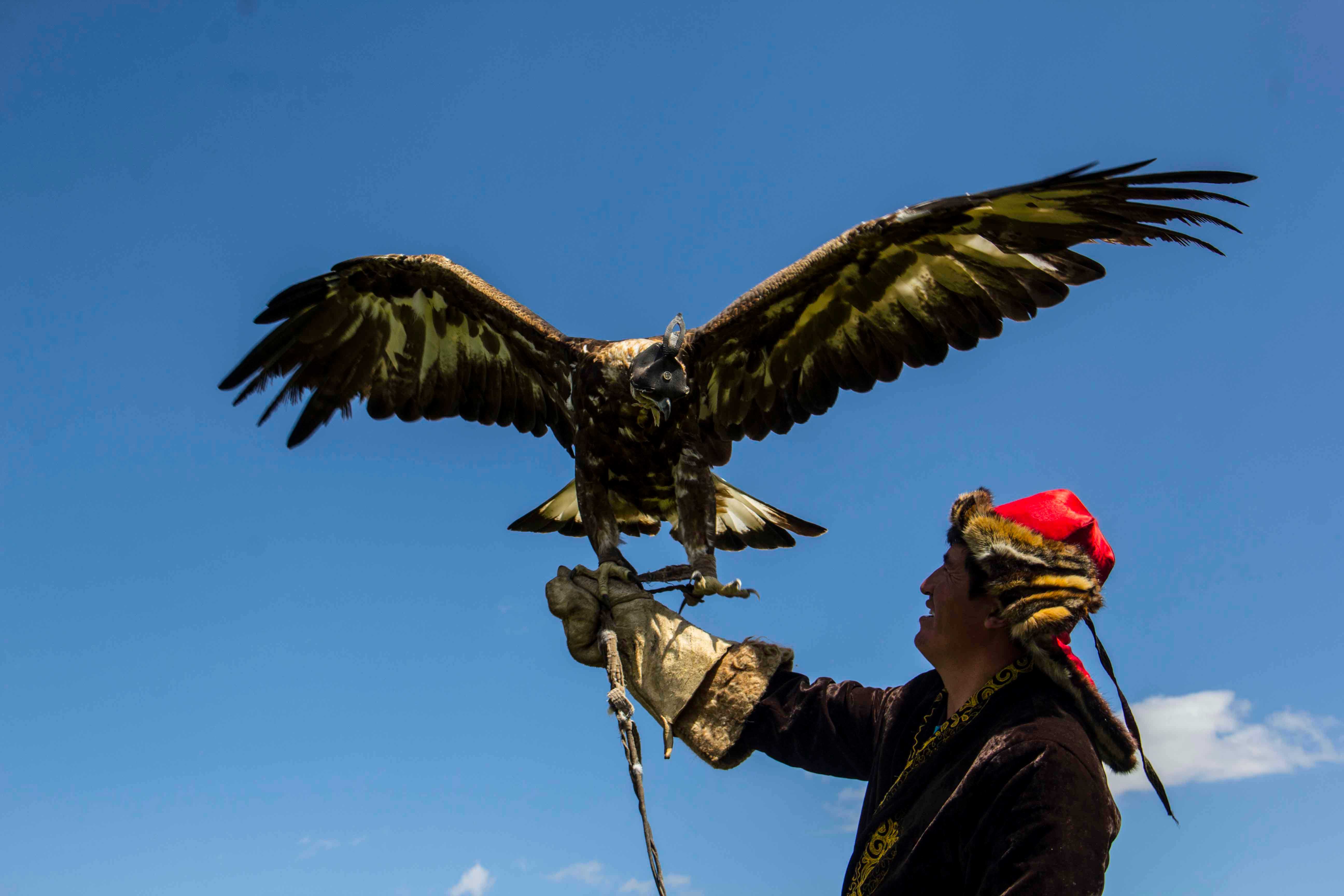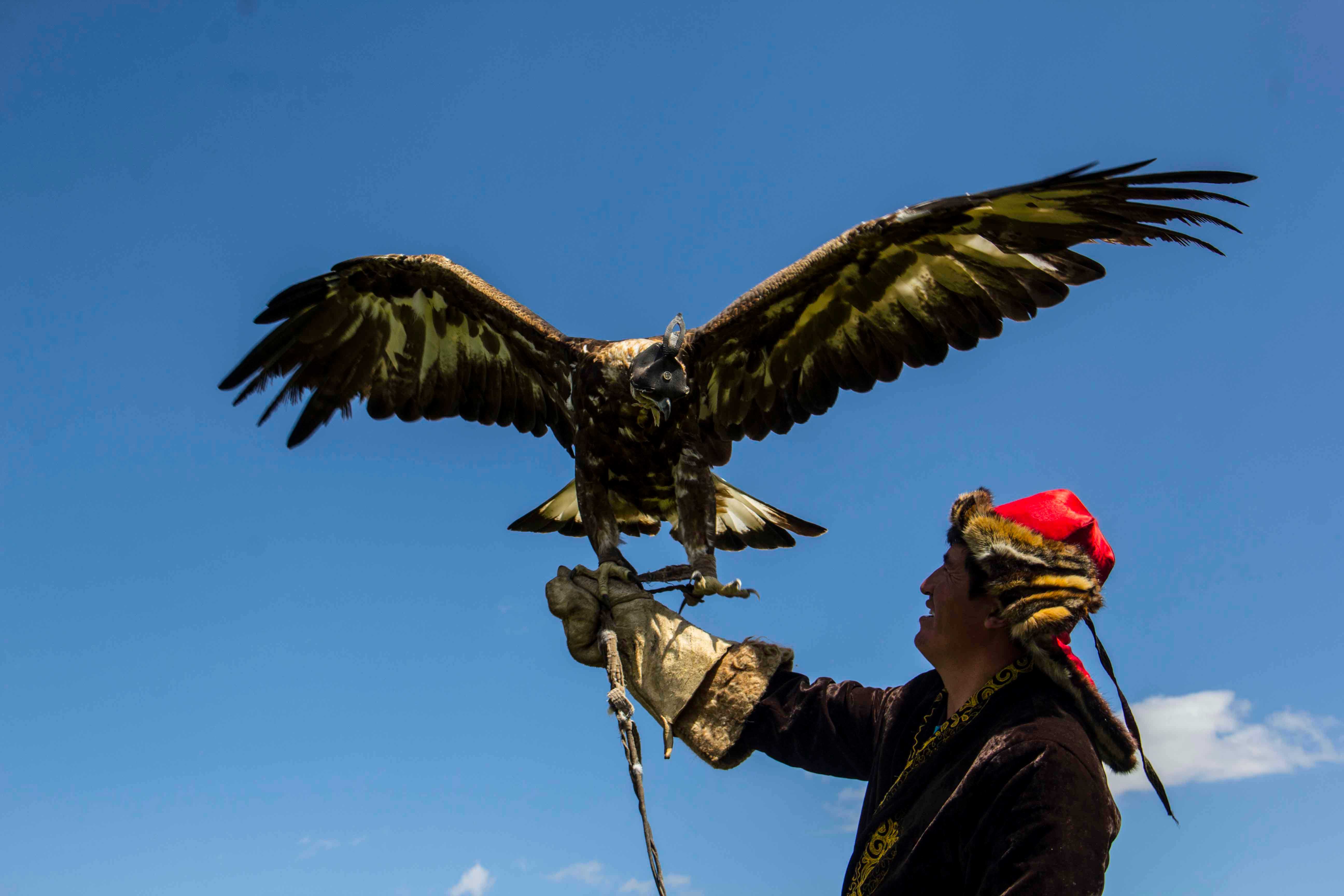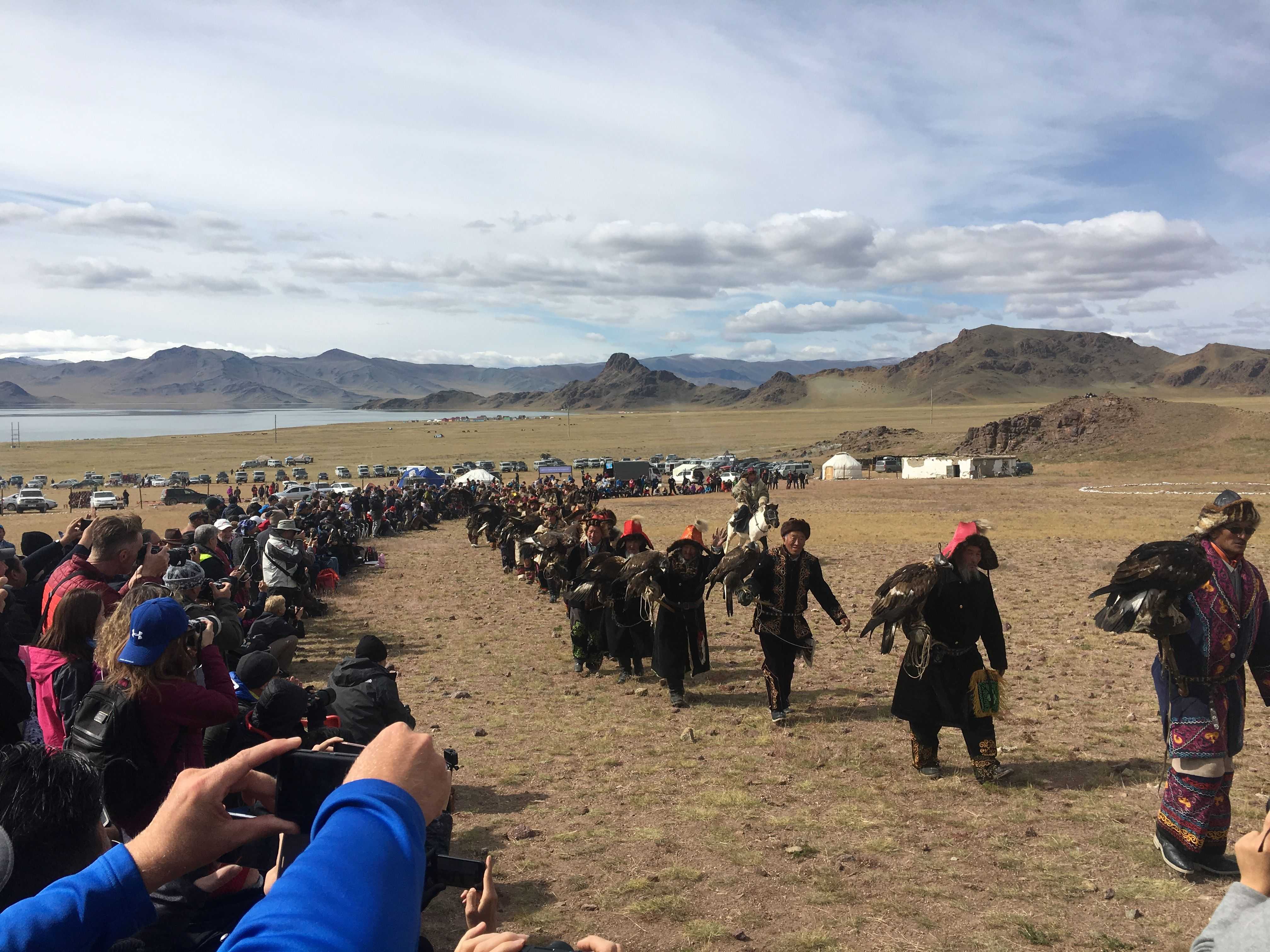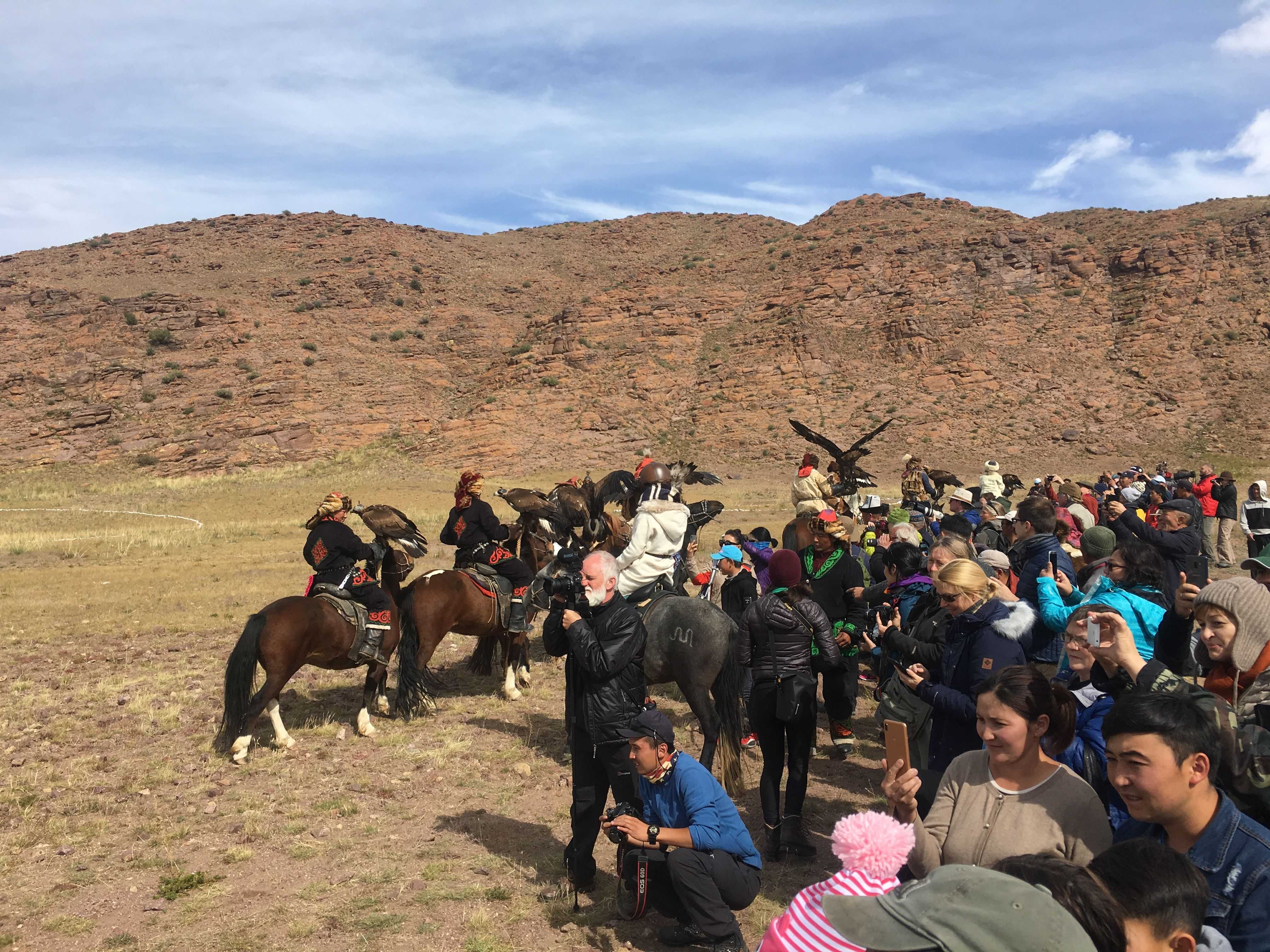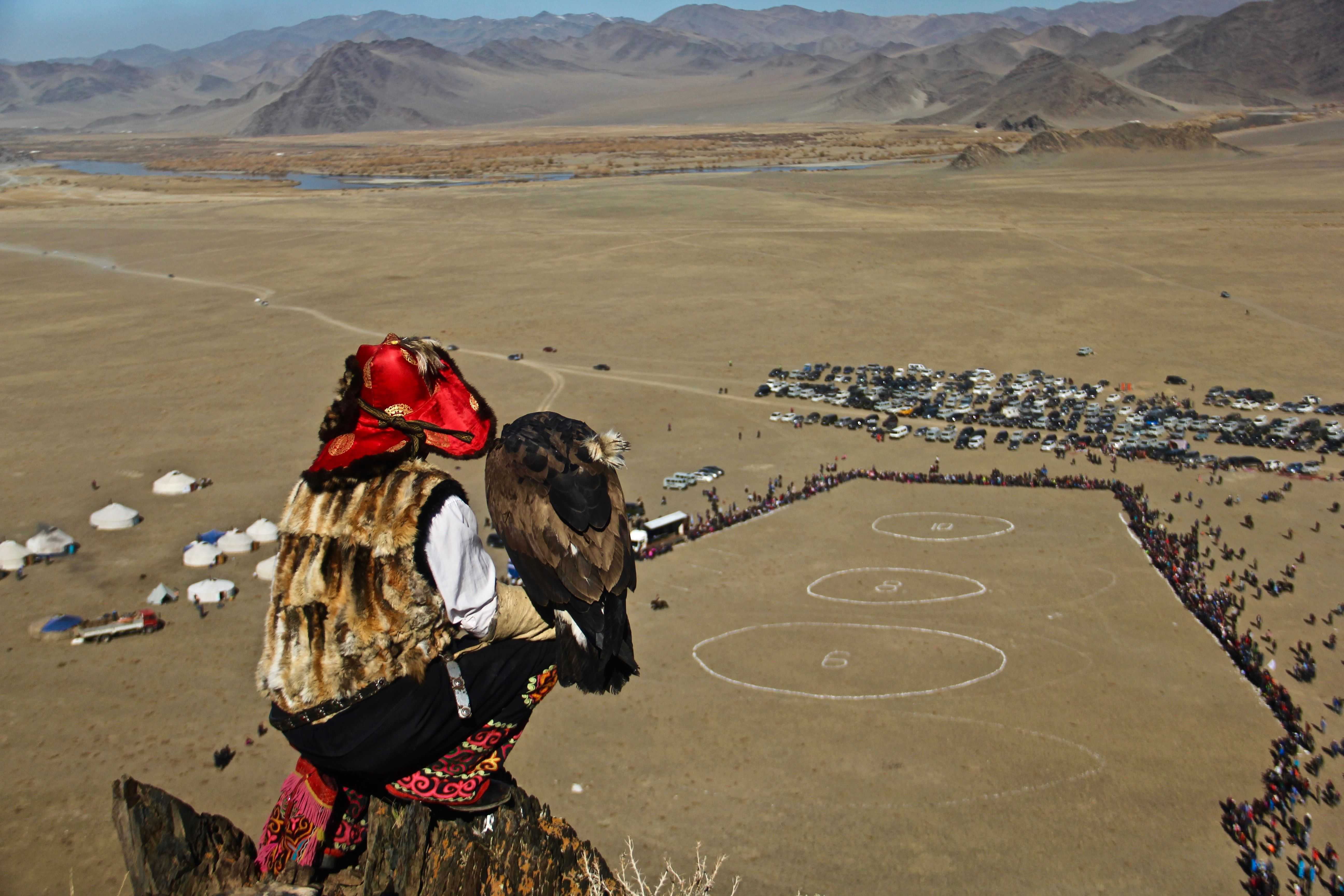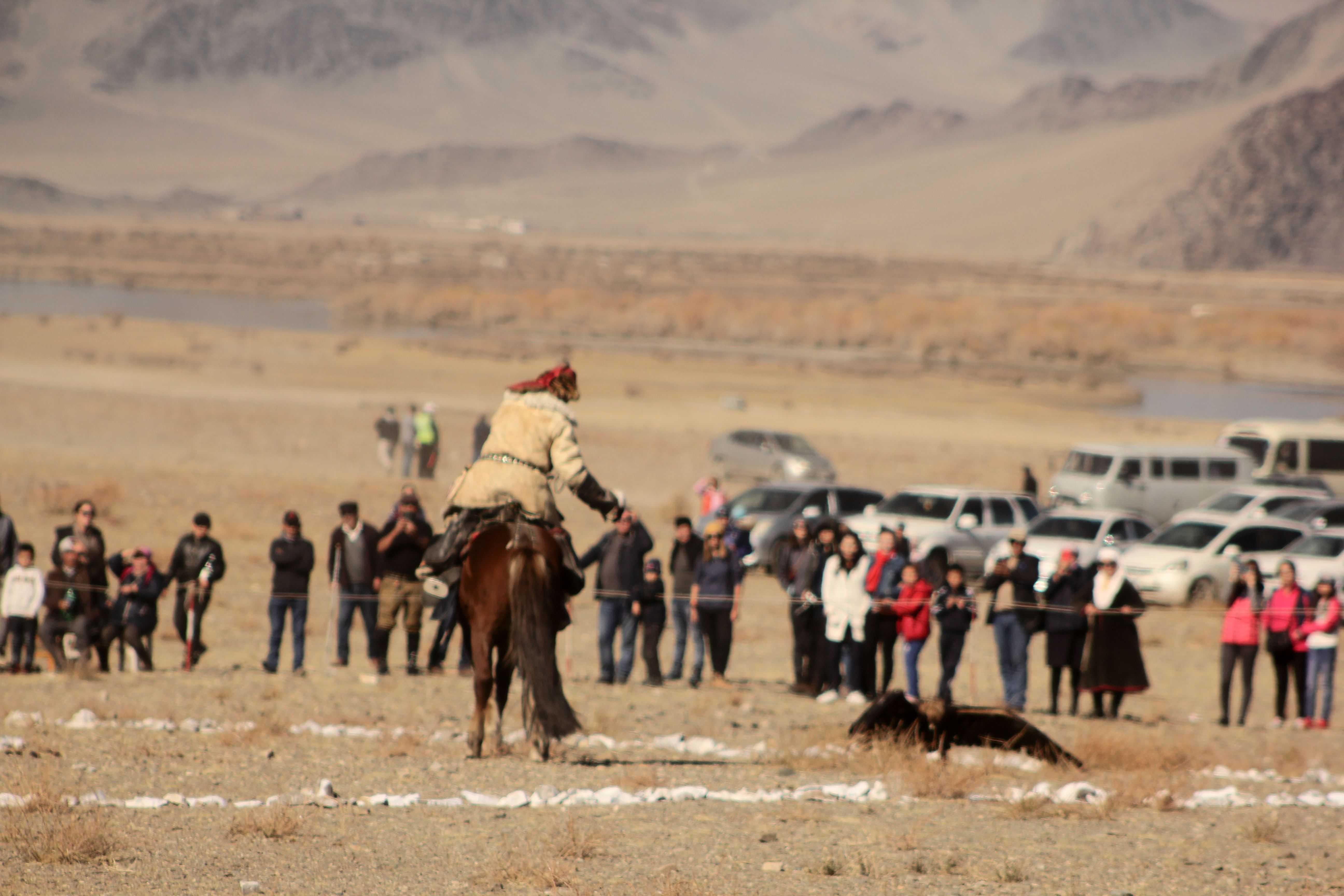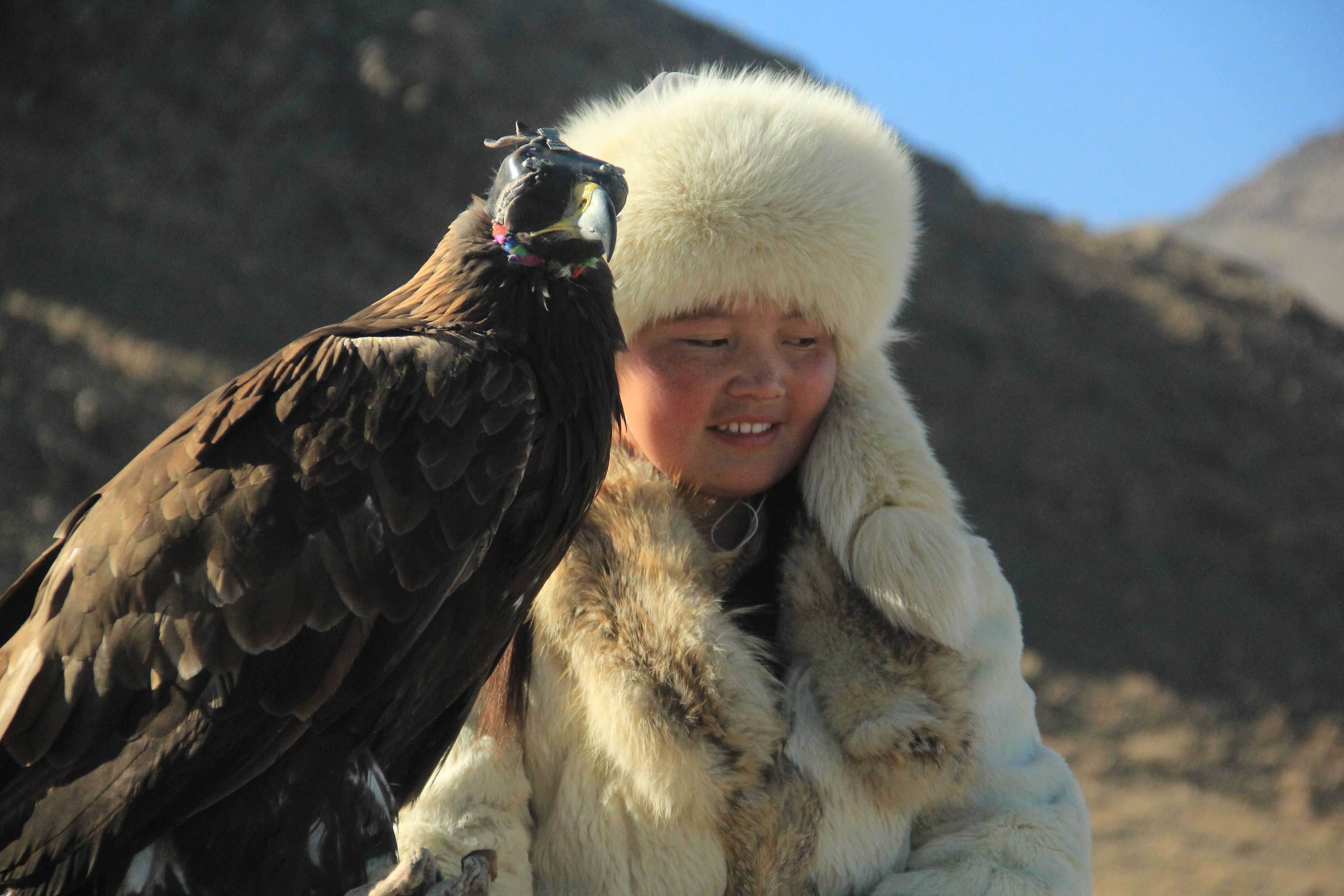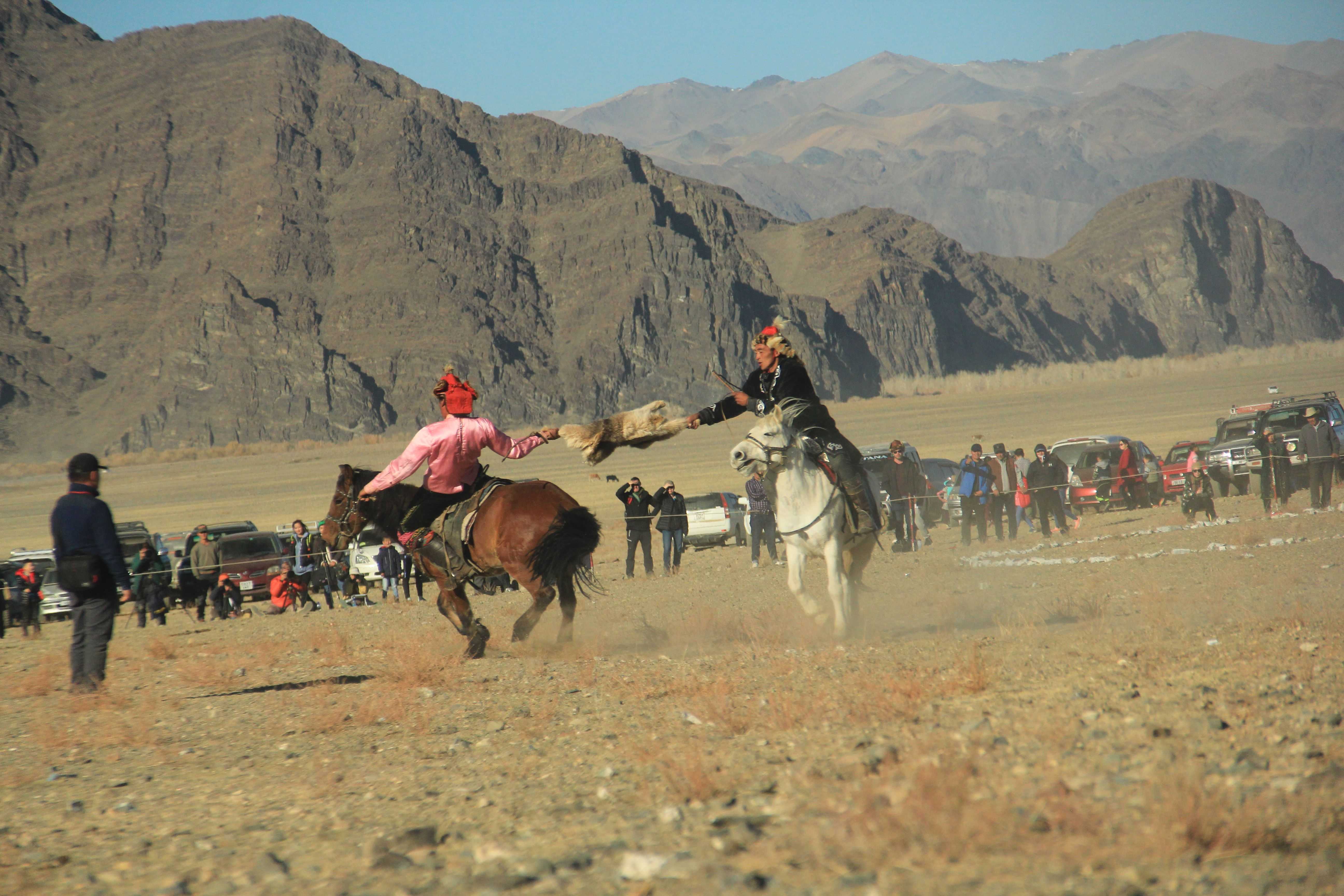 Golden Eagle 2023 Festival
September 30th, 2023 - October 11th, 2023
Tour Overview
Bayan-Ulgii is one of the most sought after destinations in Mongolia. Not only there are lots of high mountains, it is one of the few places you can real eagle hunters in action. The Golden Eagle festival is an annual event where local eagle hunters gather to showcase their prowess. During the festival visitors can enjoy traditional eagle hunting shows and visit local family to see how they live and train eagles.
Tour available dates
2023-09-30 - 2023-10-11
Tour Highlights
Golden Eagle Festival
Altai Tavan Bogd
Tour Itinerary
Day 1 - Bayan-Ulgii city

In the morning, meet your tour guide. Then we head to the westernmost province of Mongolia, Bayan Ulgii. The flight will take only 2 hours. Bayan Ulgii is home to the Kazakh people with a unique cultural heritage - music, handicrafts, and traditional Hunting with Golden Eagles. On arrival in Ulgii, we get a chance to discover the provincial capital town, and we stop at the local museum, which provides insight into the diverse ethnic groups in the region and many more. After a delicious lunch visits the local Mosque which is an Islamic church and we stop at the local market where you can buy a souvenir and other local products. Have dinner and overnight in the hotel. (B/L/D)

Day 2 - Golden Eagle Festival

The Golden Eagle Festival or Eagle Festival is an annual traditional festival held in Bayan-Ulgii aimag, Mongolia. In the eagle festival, Kazakh eagle hunters (Burkitshi) celebrate their heritage and compete to catch small animals such as foxes and hares with specially trained golden eagles, showing off the skills both of the birds and their trainers. After breakfast head to the festival. Eagle trainers will gather to show their skills and their eagles' abilities. The festival will begin with the hunters proudly displaying their traditional Kazakh costumes and showing their eagle's equipment and decorations. This is an exciting and authentic event that not only features eagle hunters' competitions, but also other Kazakh traditional games such as Kokbar (goat skin bag polo), Kazakh archery, and many more. Prizes are given for the best traditional costume, eagle gear, and decorations. The eagles are to be rated according to their speed and agility. During the festival, folklore performances add even more joy to the already fantastic atmosphere. You can take as many photos as you wish. Also, you get a chance to hold the eagle and take pictures with them. It will be definitely an exciting and adventurous trip. Watch the eagle show and have lunch. Then watch a tug-of-war competition called "Tulam bulaah" or "Bushkashi" which is one of the most entertaining activities of the festival. It is an act of several men on horses fighting over to grab a goatskin. Have dinner and overnight in ger camp. (B/L/D)

Day 3 - Golden Eagle Festival

The program will continue after breakfast with awarding ceremony. Watch national performances such as Mongolian traditional dance, music instrumental matches, and throat singing which is known as khoomei after closing operations. Farewell party at the restaurant. Another delicious lunch and dinner. (B/L/D)

Day 4 - Tolbo lake

After breakfast at your hotel, we will visit the host family who is an eagle hunter. Everything is original and Explore the local lifestyle and culture which gives you unforgettable memories and creates unique experiences. Another chance to watch eagle training, and catch small animals. You will feel the divine vibe. The national dish of Kazakhstan is besbarmak, a satisfying meal that contains fresh meat, noodles, and other variety of vegetables. Making a national dish with a local lady will be an unforgettable experience as well. You can take photographs of wonderful natural lifestyle scenery. Have dinner and an overnight stay in your hotel. (B/L/D)

Day 5 - Ulaanbaatar

Have breakfast and transfer to the airport for the flight back to Ulaanbaatar. Transport to your hotel.