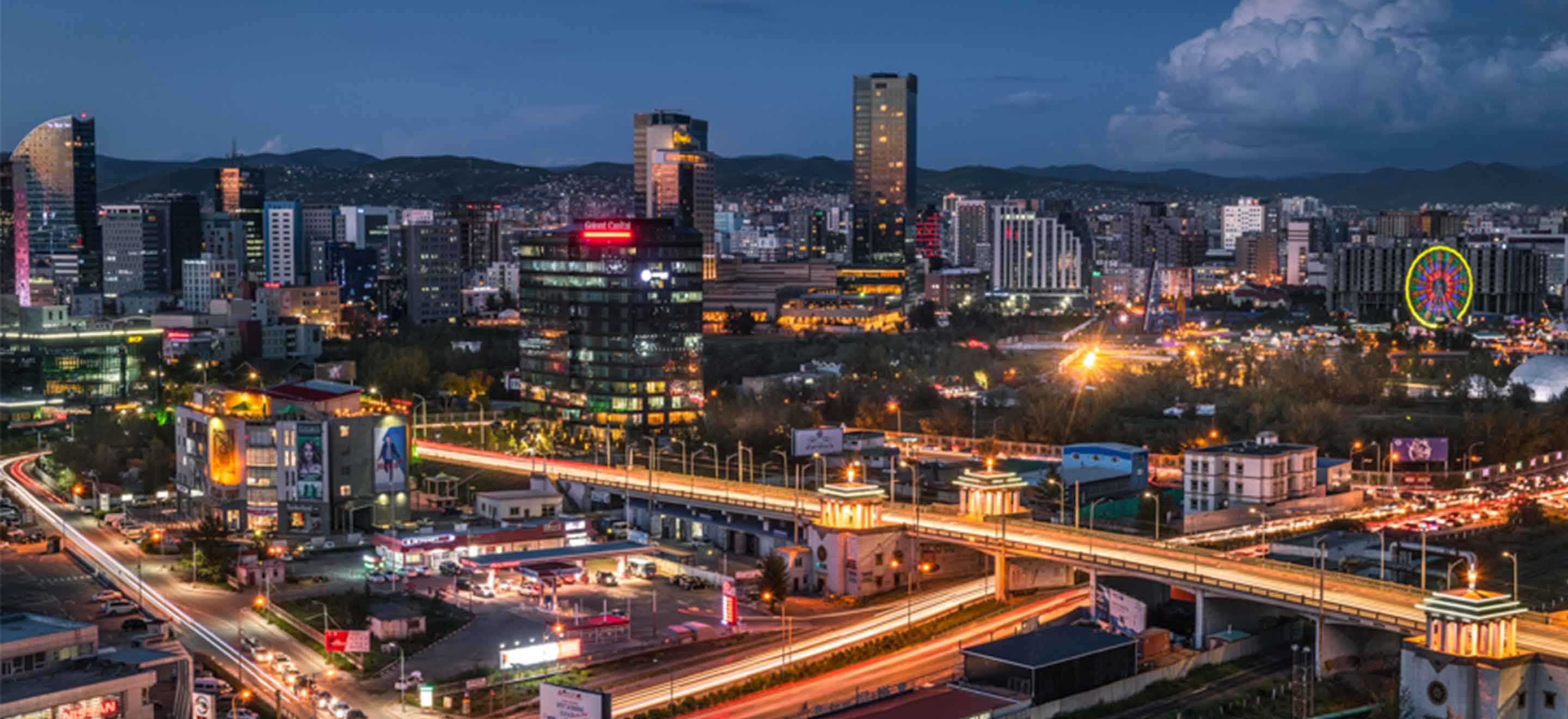 Ulaanbaatar Nightlife
The Mongolia capital, Ulaanbaatar, comes to life after dark and offers thriving nightlife. From pubs and nightclubs to appealing restaurants and live music venues, the city has many exciting experiences you can try during your visit. 
You can also taste the excellent street cuisine while exploring the vibrant night markets and learning about the local culture. Read on to experience a virtual tour of Ulaanbaatar's enthralling nights and find helpful advice for staying safe while having fun.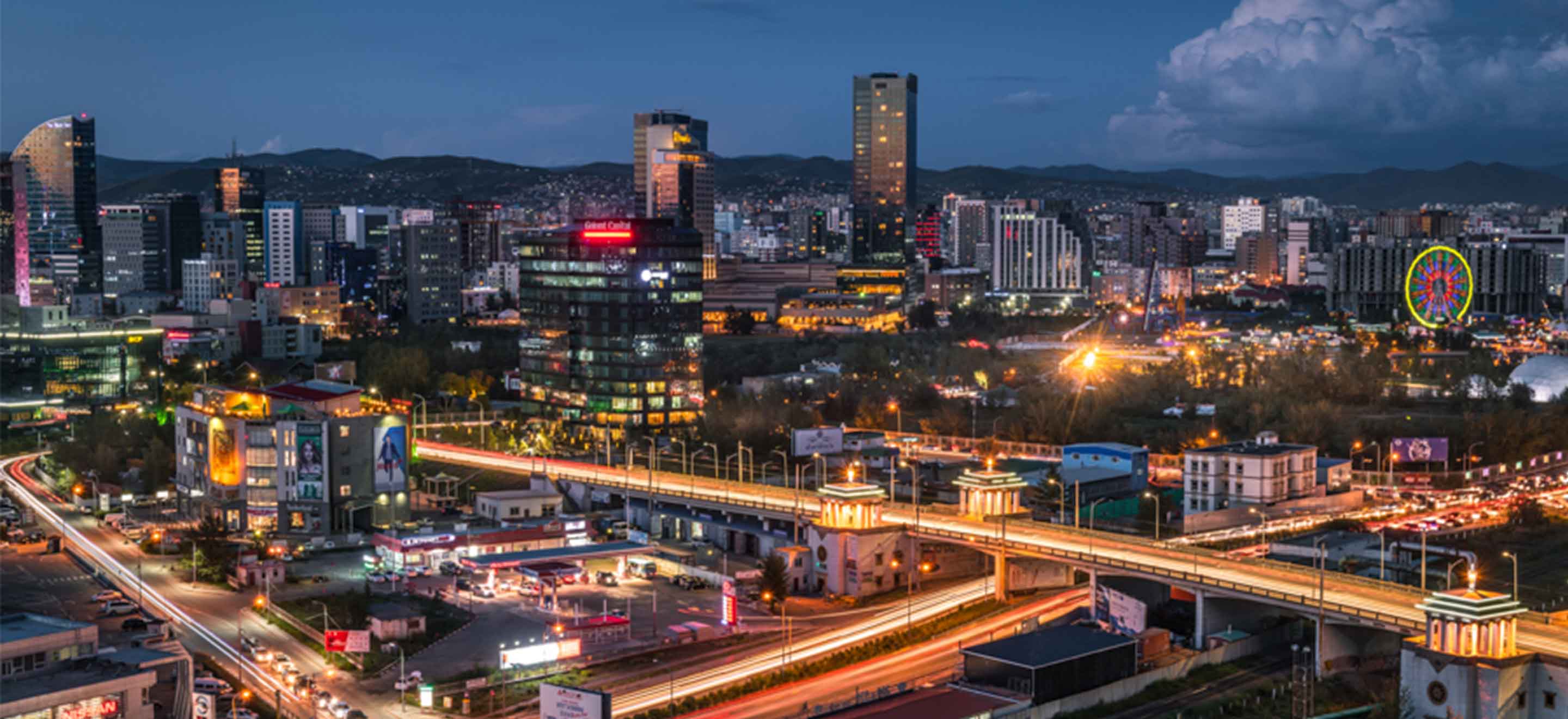 Nightclubs and Bars
Bars and nightclubs are a key element of Ulaanbaatar's nightlife, and there's a place for everyone. Some offer a comfortable lounge setting, or you can choose a relaxed bar or lively dance floor.
Ulaanbaatar, in Mongolia, is home to several renowned nightclubs and bars that draw crowds seeking a vibrant and memorable night out. Among the famous venues include Club Pulse, known for its pulsating beats and energetic atmosphere, and Mint Bar, which offers a trendy, sophisticated setting.
Several notable venues stand out in Ulaanbaatar's nightlife landscape. The Box, for instance, attracts a fashionable crowd because of its cutting-edge music and futuristic setting. Similarly, The Jazz Lounge is a popular establishment that offers an enchanting and soothing ambiance elevated by live jazz performances.  
In addition to the diverse music and atmospheres, Ulaanbaatar's nightclubs and bars boast an impressive selection of beverages and cocktails. From classic concoctions to signature mixes, the skilled mixologists ensure a delightful experience for cocktail enthusiasts. 
Live Music Venues
The nightlife in Ulaanbaatar is bustling and heavily reliant on live music. It has a variety of live music venues that appeal to all musical interests because of its rich musical legacy and flourishing population of skilled performers.
Ulaanbaatar is a haven for music lovers, with numerous venues dedicated to hosting live performances. From intimate cafes to larger concert halls, there are options for every preference and ambiance.
Several venues in the city have gained recognition for regularly showcasing live performances by local and international artists. UB Jazz Club is a popular spot for jazz enthusiasts, hosting talented musicians from Mongolia and beyond. Modern Nomads Live provides a platform for local bands to showcase their original music.
The live music venues in Ulaanbaatar provide a variety of musical styles. For high-energy shows, rock enthusiasts should go to Distortion Club, while jazz fans looking for lyrical melodies should go to Mongolian Art of Jazz. Experience traditional Mongolian music's characteristic throat singing and horsehead violin at places like Tumen Ekh Ensemble.
The nightlife scene in Mongolia reflects the great cultural significance that music has there. Traditional Mongolian music serves as a reminder of the nation's rich history because it is based on nomadic customs and pastoral existence. The blending of traditional and modern musical genres produces a singular musical environment that enthralls both locals and tourists, improving Ulaanbaatar's nightlife as a whole.
Dining and Entertainment
Dining in Ulaanbaatar involves more than just enjoying a meal; it frequently includes entertainment that adds to the experience. For a lively, engaging dining experience, several restaurants in the city include live entertainment, such as traditional Mongolian music and dancing.
Ulaanbaatar is home to various restaurants that combine delicious cuisine with live entertainment or cultural performances. For example, Bukhara Restaurant offers authentic Central Asian cuisine alongside traditional Mongolian throat singing performances. Gerel Restaurant provides an opportunity to indulge in traditional Mongolian dishes while listening to lively folk music and dance shows.
The city's dining scene boasts diverse cuisine options to satisfy any palate. From traditional Mongolian dishes like buuz (steamed dumplings) and khorkhog (mutton stew) to international fare such as Italian, Japanese, and Korean cuisine, there is something for everyone. The city's multicultural influence is reflected in its dining offerings.
Ulaanbaatar's culinary landscape showcases a delightful fusion of traditional Mongolian flavors with international influences. Restaurants in the city experiment with blending local ingredients and cooking techniques with global culinary traditions. This fusion results in unique and tantalizing dishes that offer a fresh perspective on Mongolian cuisine.
Ulaanbaatar's dining and entertainment scene offers a captivating blend of cultural experiences and diverse culinary delights. Whether you're looking to savor traditional Mongolian cuisine while enjoying live performances or eager to experience international flavors with a Mongolian twist, Ulaanbaatar's dining establishments provide a truly immersive and memorable experience. Prepare your taste buds for an exciting journey through the flavors of this vibrant city.
Night Markets and Street Food
Ulaanbaatar comes alive after dark with its lively night markets and mouth-watering street food scene. Exploring these bustling markets is essential to experiencing the city's vibrant nightlife.
These night markets are a sensory delight, filled with colorful stalls, aromatic scents, and lively chatter. Some popular night markets include Narantuul Market and the 8th Microdistrict Night Market, where locals and tourists flock to indulge in various street food delights.
The street food scene in Ulaanbaatar is diverse, offering a range of culinary treasures. From sizzling barbecue skewers and steamed dumplings to hearty soups and Mongolian-style pancakes known as khuushuur, there's something to satisfy every craving.
The night markets in Ulaanbaatar not only tantalize taste buds but also provide a vibrant and immersive cultural experience. It's a chance to mingle with Mongolian people, witness traditional cooking methods, and soak in the lively atmosphere as vendors entice passersby with their delectable offerings.
When exploring Ulaanbaatar's night markets, try some must-try street food dishes. Sink your teeth into buuz, succulent steamed dumplings filled with meat and vegetables, or sample boodog, a unique dish where meat is cooked inside a hot stone. Don't miss out on khuushuur, crispy and savory fried pancakes, and warm yourself with a bowl of hearty, flavorful noodle soup.
As you navigate these bustling marketplaces and sample the variety of Mongolian food, indulge in the flavors, appreciate the lively environment, and take in Ulaanbaatar's rich culture. Make sure you also try airag; fermented Mongolian horse milk. 
Don't Miss Out on the Fun
The nightlife in Ulaanbaatar is a seductive fusion of entertainment, gastronomic treats, and cultural immersion. The city offers a wide range of activities that cater to every taste and interest, from the thumping nightclubs and live music venues to the alluring street food markets.
Ulaanbaatar offers fantastic experiences and a greater comprehension of Mongolian culture, whether dancing the night away, consuming delectable street cuisine, or listening to live music. Enjoy the city's vitality and Ulaanbaatar's exciting nights to make lifelong memories.
Looking to explore Ulaanbaatar's nightlife? Book a tour with Juulchin Tourism Corporation of Mongolia for an unforgettable experience. You'll also get the chance to view the picturesque Mongolian mountain range and see the Gobi desert animals up close.