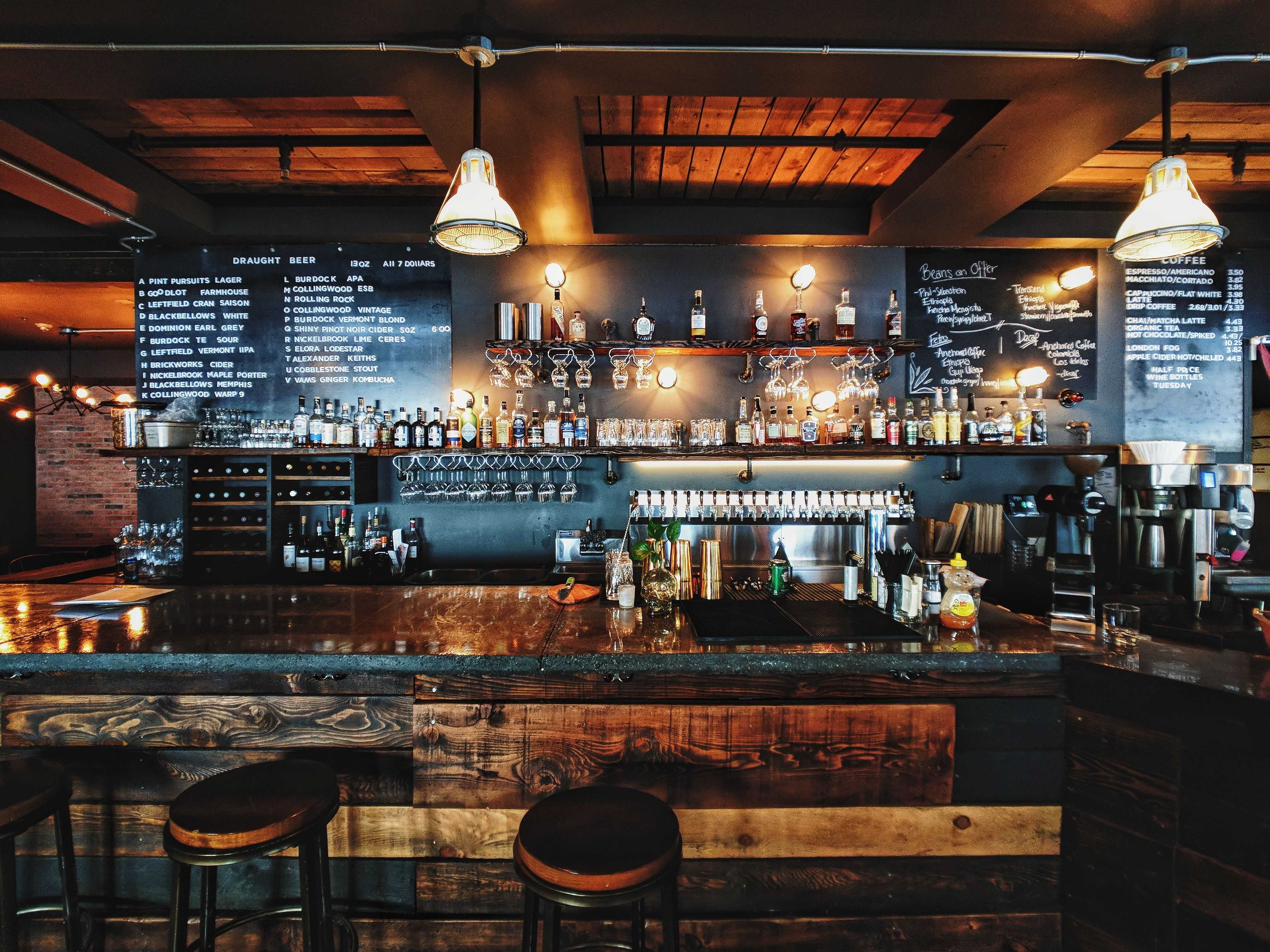 TOP 10 Bars in UB
The energetic capital of Mongolia, Ulaanbaatar, has a booming bar culture that offers a wide variety of experiences. There is something for everyone, from quaint jazz clubs to buzzing sports bars. 
In this post, you'll find the best 10 bars in UB, highlighting their distinctive settings, trademark beverages, and why residents and visitors consider them must-see places. Prepare to immerse yourself in Ulaanbaatar's vibrant nightlife.
The Jazz Club
The first bar you should visit in Ulaanbaatar is The Jazz Club, a haven for music enthusiasts in the heart of the city. This cozy establishment exudes a relaxed, intimate atmosphere, perfect for enjoying smooth jazz melodies. The dimly lit space and plush seating create an inviting ambiance. 
Indulge in the club's extensive selection of cocktails while being serenaded by talented local and international jazz musicians. The Jazz Club is a go-to spot for those seeking a sophisticated and soulful night out in UB.
The Irish Pub
Bringing a taste of Ireland to Ulaanbaatar, The Irish Pub is a spirited establishment. Step into its welcoming atmosphere adorned with traditional Irish decor. This bar serves various Irish beers, whiskeys, and traditional pub cuisine. 
The Irish Pub is a well-liked hangout for locals and foreigners due to its live music performances and lively audience. Raise a drink, take in the cheery atmosphere, and discover a little bit of Ireland right in the middle of UB.
ZU Club
ZU Club in Ulaanbaatar is a must-go location for people looking for an exhilarating nightlife experience. The scene is set for amazing nights packed with pulsing beats and a vibrant environment by this dynamic club. 
It has a cutting-edge audio system and captivating light shows that provide a fascinating sensory experience. Enjoy the vibrant energy of the audience while dancing the night away to the sounds of local and worldwide DJs. ZU Club is UB's ultimate destination for music lovers and party enthusiasts.
Tenger Tavern
Tenger Tavern offers a unique blend of tradition and modernity in the heart of Ulaanbaatar. This cozy tavern showcases the rich heritage of Mongolia with its rustic decor and warm ambiance. Muse on the wide selection of Mongolian beers and spirits while savoring delicious local dishes. 
Tenger Tavern also hosts live performances featuring traditional Mongolian music and dance, providing a cultural experience like no other. Make sure you acquaint yourself with the enchanting atmosphere and indulge in the flavors and sounds of Mongolia at Tenger Tavern.
Puma Punku
Step into the world of Puma Punku, a unique bar that blends elements of art, music, and culture. This avant-garde establishment boasts an eclectic atmosphere with its vibrant décor and contemporary artwork. Lose yourself in the energetic beats of live DJs or engage in stimulating conversations with fellow patrons. 
Puma Punku's creative cocktails, inspired by local ingredients, add a flavorful twist to your night. With its artistic flair and vibrant ambiance, Puma Punku promises an unforgettable and immersive experience for those seeking something out of the ordinary at UB.
The Pearl Lounge
Elevate your evening at The Pearl Lounge, a sophisticated and stylish destination in Ulaanbaatar. This upscale lounge exudes elegance with its contemporary design and plush furnishings. Among the factors that make it a great place for socializing and enjoying romantic nights out are the chic atmosphere and dim lighting.
The Pearl Lounge offers a refined and upscale experience, perfect for those seeking a touch of luxury in UB. Moreover, you'll have panoramic views of the city while drinking tasty cocktails.
The Central Tower Rooftop Bar
Drinking is not often accompanied by sightseeing. However, this is what you get with The Central Tower Rooftop Bar, as it offers exceptional views of the city.
Sip on handcrafted cocktails while relishing the mesmerizing cityscape and the enchanting sunset. The modern and sophisticated ambiance and the gentle breeze create a truly memorable atmosphere. The Central Tower Rooftop Bar is a perfect spot to unwind and admire the beauty of UB from above.
Prost Beer and Grill
Indulge in a delightful fusion of flavors at Prost Beer and Grill, a beloved establishment in Ulaanbaatar. This lively beer and grill joint offers an extensive selection of local and international beers, perfect for beer enthusiasts. Savor mouthwatering grilled dishes, from juicy steaks to savory burgers, prepared perfectly. 
Prost Beer and Grill has a casual and welcoming atmosphere and friendly staff, creating a convivial setting for gatherings with friends or family. Raise your glass, savor delicious Mongolian dessert, and delight in the laid-back vibes at Prost Beer and Grill.
Legends Sports Bar
Legends Sports Bar is the ultimate destination in Ulaanbaatar, Mongolia to catch your favorite games while relaxing in a lively atmosphere. This sports bar features multiple screens broadcasting various sporting events, creating an immersive viewing experience. 
Cheer for your team while sipping refreshing beers and indulging in classic pub food. The energetic ambiance, filled with passionate fans, adds to the excitement. Legends Sports Bar is a haven for sports lovers looking for a fun and spirited evening in UB.
The Library Lounge
Escape the bustling city and unwind in the cozy, sophisticated atmosphere of The Library Lounge. This hidden gem in Ulaanbaatar offers a serene, intimate setting for relaxation and conversation. Adorned with bookshelves and plush seating, it's the perfect spot to have a quiet drink or engage in stimulating discussions. 
Here you can drink crafted cocktails, fine wines, and premium spirits while immersing yourself in the tranquil ambiance. The Library Lounge is a haven for book lovers and those seeking a retreat from the urban buzz of UB.
The Perfect Way to Enjoy UB
Ulaanbaatar has a thriving, varied nightlife culture that accommodates a range of interests and inclinations. There is plenty for everyone to partake in, including chic lounges, lively clubs, and inviting restaurants.
Whether you're seeking live music, cultural experiences, sports viewing, or simply a place to unwind, the top 10 bars in UB offer many options. Each establishment has a unique ambiance, signature drinks, and a special charm that contributes to the city's dynamic nightlife. 
So, grab your friends, book a tour with Juulchin Tourism Corporation of Mongolia, and embark on an unforgettable journey through Ulaanbaatar's nightlife, after which you can retreat to a comfortable Mongolian ger.