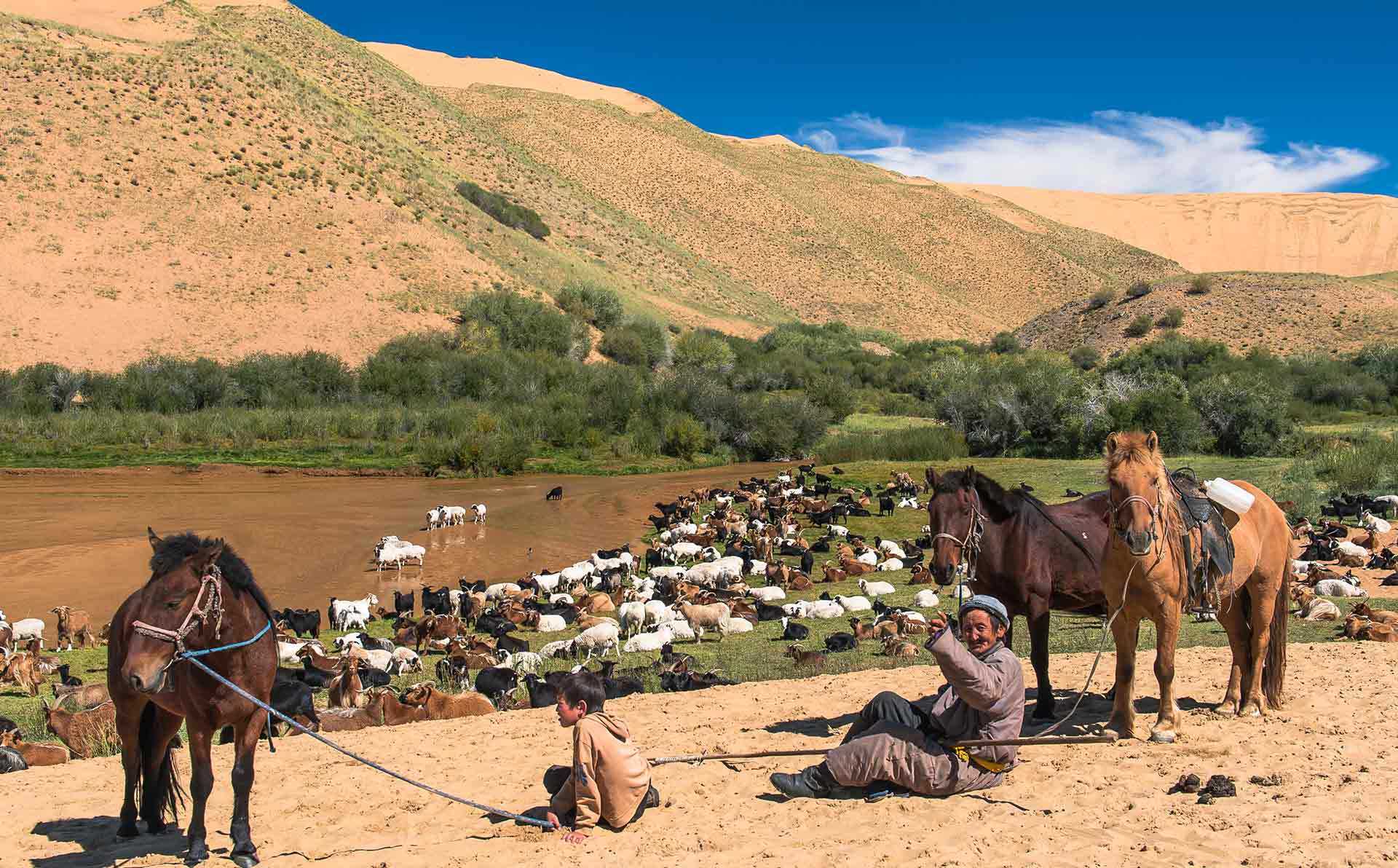 Otgontenger mountain
At a height of 4,021m, Otgontenger mountain is the tallest mountain in the Khangai mountain range and the only one capped with permanent glacier. Historically, it had been worshipped by the Turkic dynasty as far back as the VI century CE. It has become part of a protected area and is nowadays worshipped once every 4 years by the state.
Khar Nuur
The freshwater Ulaagchiin Khar Lake is located in Zavkhan province, Western Mongolia. It is a part of the Greater Lake Depression. Covering an area of 1,980 sq.m, the lake offers exquisite features as its northern shore presents 5-6m tall sand dunes and the western presents tall rocky hills. Due to the beauty of the lake, the locals like to call it "the Pearl of Khangai".
Mukhart river
Mukhart River, located in Zavkhan province offers an extraordinary sight to behold. The Mukhart River presents an oasis-like, life-birthing image in the middle of a desert. The river itself flows from beneath a 400m tall Bor Khyar sand dune bringing life to the sand covered landscape.
Dagan del deer stones
North of the Dagan del mountain in Zavkhan province, there is a complex featuring 8 deer stones. Deer stones were mostly built by the Xiongnu people during the bronze age. Two of the deer stones at the complex have collapsed. All of the stones feature mainly deer images with images of spears, swords and bows at the bottom.