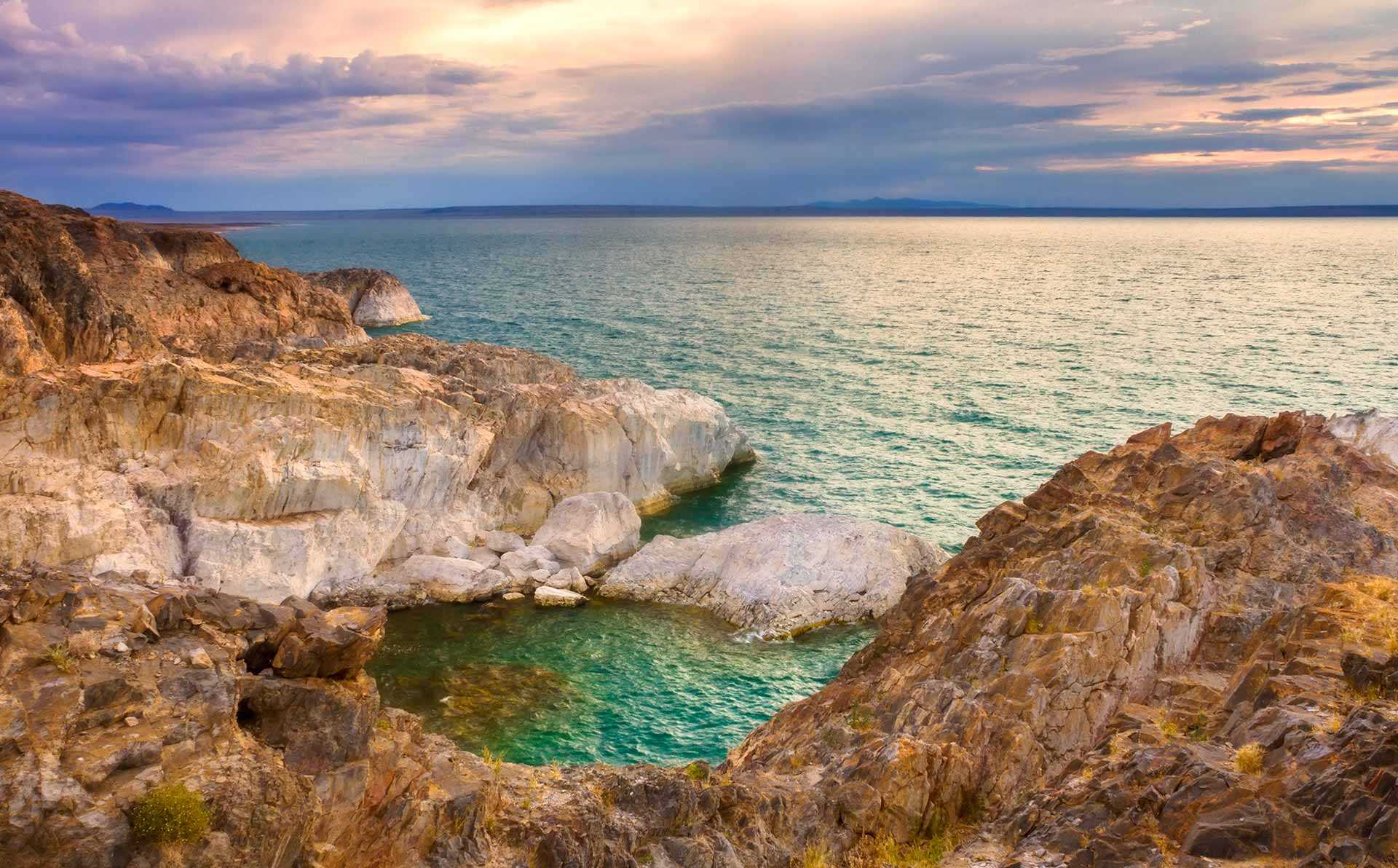 Uvs lake
Uvs lake is a saline lake located in Western Mongolia. It is the largest lake by volume (3,350 sq.km) in the country. The lake is part of a larger Uvs Lake Basin which encompasses around 70,000 sq.km and is a meeting point between the World's northernmost desert and southernmost tundra areas. Since 2003, the Uvs Lake Basin has been added to the list of UNESCO World Heritage sites.
Khyargas lake
Khyargas lake is a saline lake and part of the Greater Lake Depression located in Western Mongolia. Its land area covers 1,407 sq.km. Its depths can reach as deep as 80m. A rock formation called Khetsuu Khad attracts a lot of photographers as it serves as a resting and nesting point for migrating birds. The rock formation stretches for 5-7 km underwater with some of its points appearing above water
Altan Els protected area.
Altan Els is located east of the Uvs Lake Basin. Its unique landscape combination of rivers, lakes, rivers, oases, deserts and steppes that were relatively unharmed by human activities inspired the government to make it a state protected area in 1993. There are many oases that draw their water source from beneath the sands. Many different animal fossils are also found here.
Goojuur waterfall
Goojuur is a waterfall located in the Olon Nuur Mountains meaning Many Lakes. The name is derived from the 108 lakes that surround the mountain. The Goojuur waterfall, nicknamed 'Red Cliff watefall' by locals, falls from a height of 17m at an elevation of 3000m above sea levels. The surrounding area is home to rare and exotic species such as snow leopards, argali and ibexes.