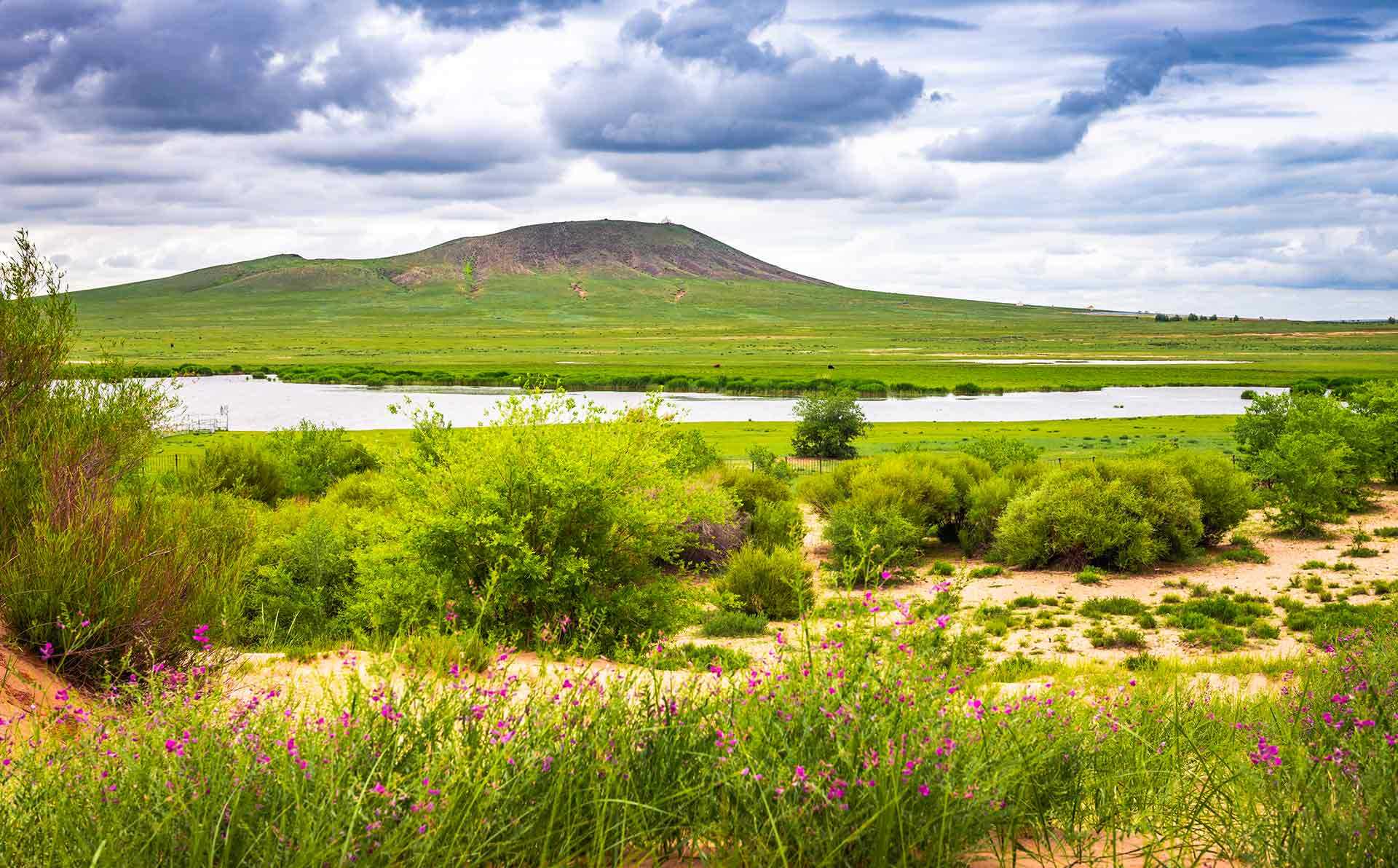 Altan Ovoo
Located in Dariganga soum of Sukhbaatar province, Altan Ovoo is a mountain top of an extinct volcano. It was formally declared as a state worshipped mountain in times of Bogd Khan in early XX century. The practice was halted during socialist times in the country and renewed after 1990. Only men are allowed to climb to the top of the mountain to make offerings to spirits of the land.
Shiliin Bogd
Shiliin Bogd is one of the two hundred extinct volcanoes in the local province and is the highest (1,773m) among them. It has been worshipped by the locals for a long time and only men are allowed to climb to its summit The pilgrimage here is believed to renew one's fortunes. It has a 300m deep crater with 2km wide breach in its northern part. Other nearby volcanic craters can be observed from its top
Human stone monuments
Four human stone monuments can be found close to the Altan Ovoo mountain in Sukhbaatar province. These date back to the VI-VII centuries of Turkic period in Mongolia. The four statues are called Lord, Lady, Son and Bride. The Lord statue is depicted in a seated position wearing traditional deel with knife ornaments.
Ganga Lake
Ganga is a lake located in Ganga Nuur National Park in Sukhbaatar province. Despite its small surface of 2,2 sq.km, it offers varying landscapes of lakes, steppes and sand dunes. Its source of water comes from nearby 21 streams. It is well known as gathering point of thousands of migrating birds.
Swan gathering
One of the three main migratory routes for birds lies in the are surrounding Ganga Lake area in Sukhbaatar. In October, every year, thousands of migrating swans gather at the lake drawing many annual visitors.