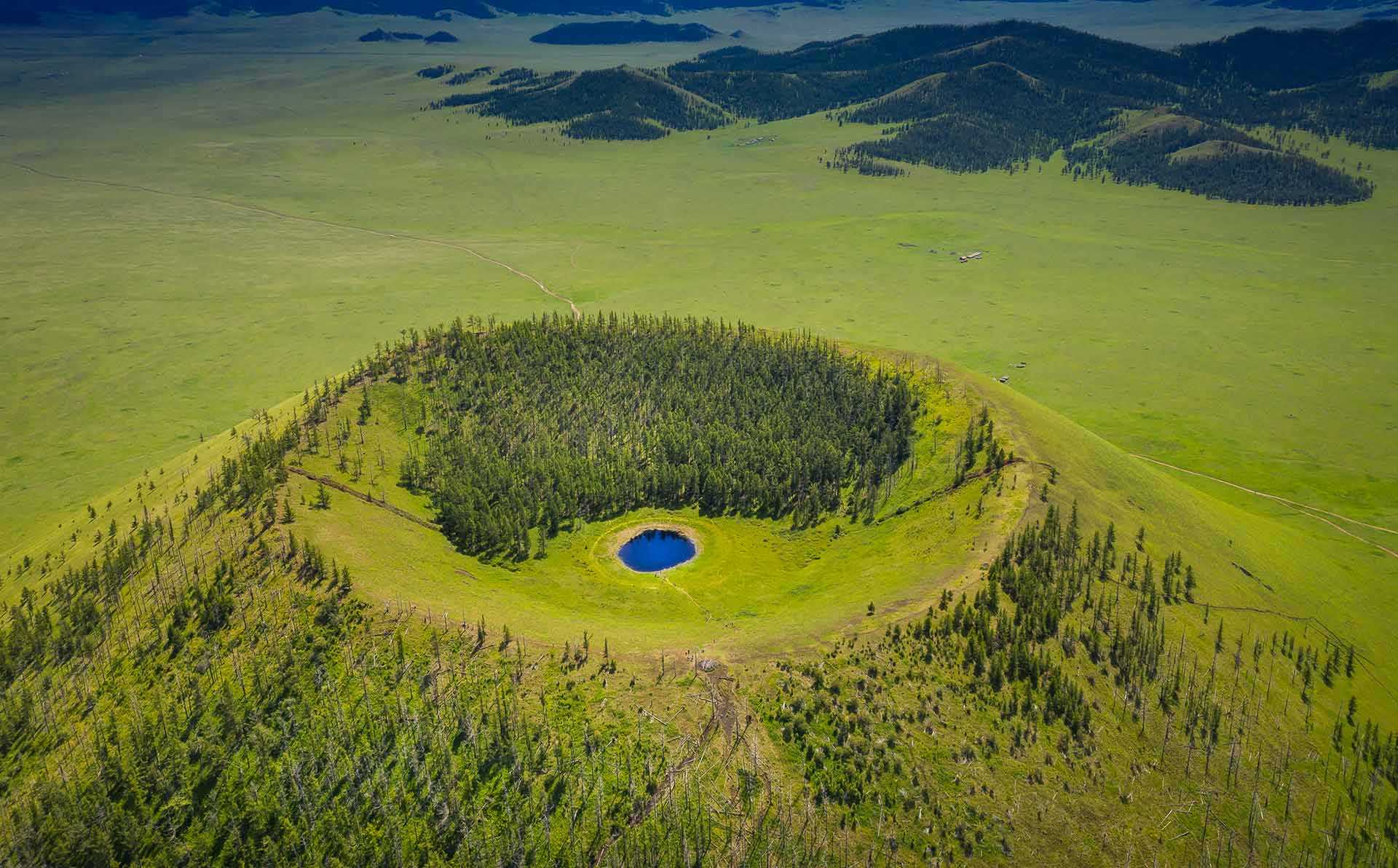 Khogno Khan National Park
Khogno Khan National Park is located 240km from Ulaanbaatar, surround by a complex landscape. The park features ruins of XVII century monastery, petroglyphs from bronze age, rare species of plants and wide range of wildlife. High-reaching cliffs, far-stretching sand dunes and clean rivers can be found in the Park.
Uran Togoo mountain
Uran Togoo is an extinct volcano located in Bulgan province. Many travelers usually visit it on their way to Khuvsgul lake, further to the north. Uran Togoo offers a great trekking opportunity. The mountain hill itself is covered by trees on one side and is bare on the other. During rainy summers a pool of water forms in the middle.
Shiveet Ulaan complex
Shiveet Ulaan complex is named after the small hill on which it resides. It is a home to 17 monuments of which 9 depict humans, 4 depict lions and the remaining for depict sheep. These were sculpted from volcanic black stones. The origins of the complex date back 1,300 years to the Turkic period in Mongolia.
Khar Bukhyn Balgas
Khar Bukhyn Balgas is a settlement ruin in Bulgan province. Its origins can be traced back to IX-X centuries. Its origins are of the Khitan people. In the XVII century, Buddhist monastery with a Tibetan style architecture was constructed on the site. A unique papyrus books written in the traditional Mongolian alphabet dating to XIV century were found here during an excavation.