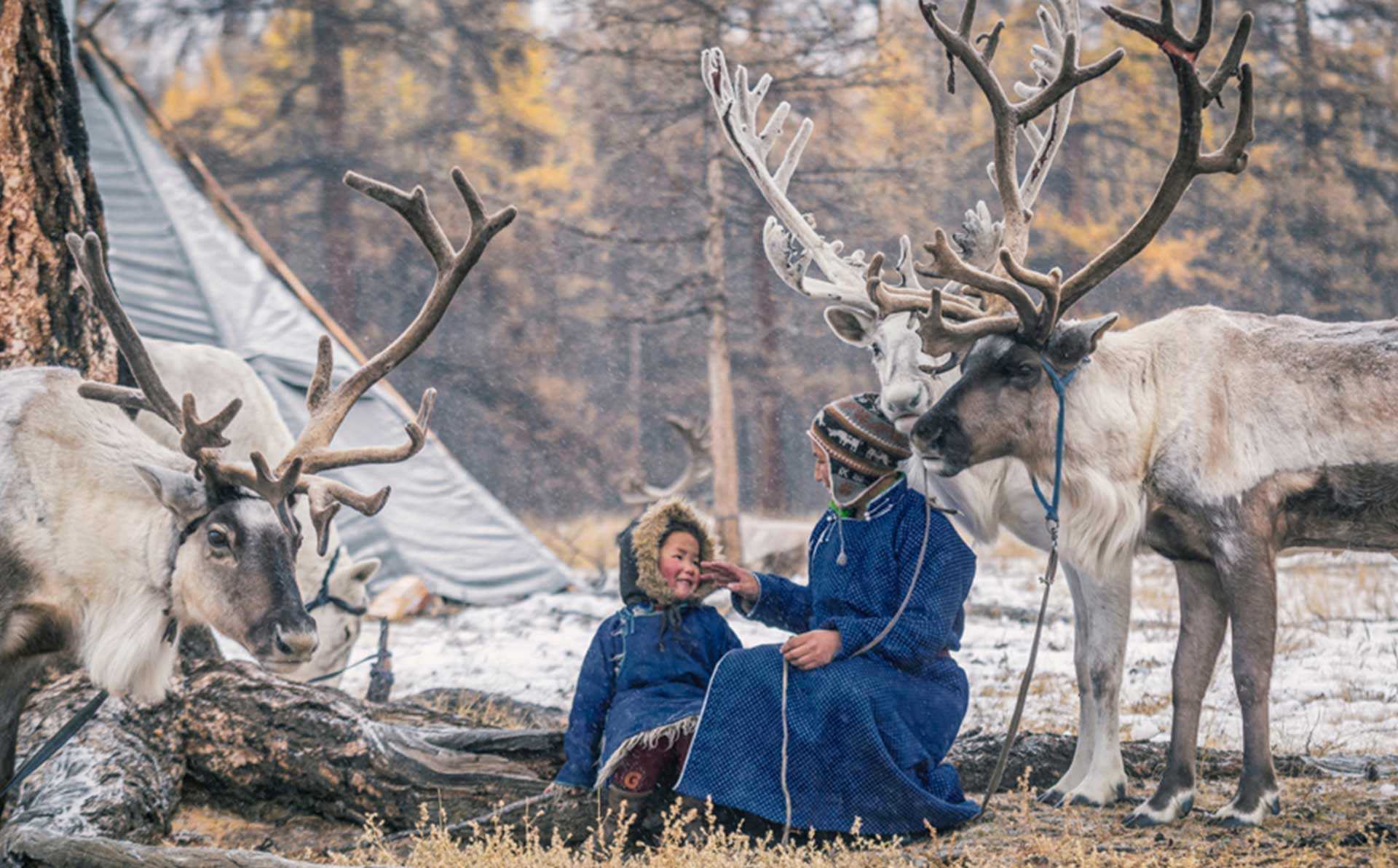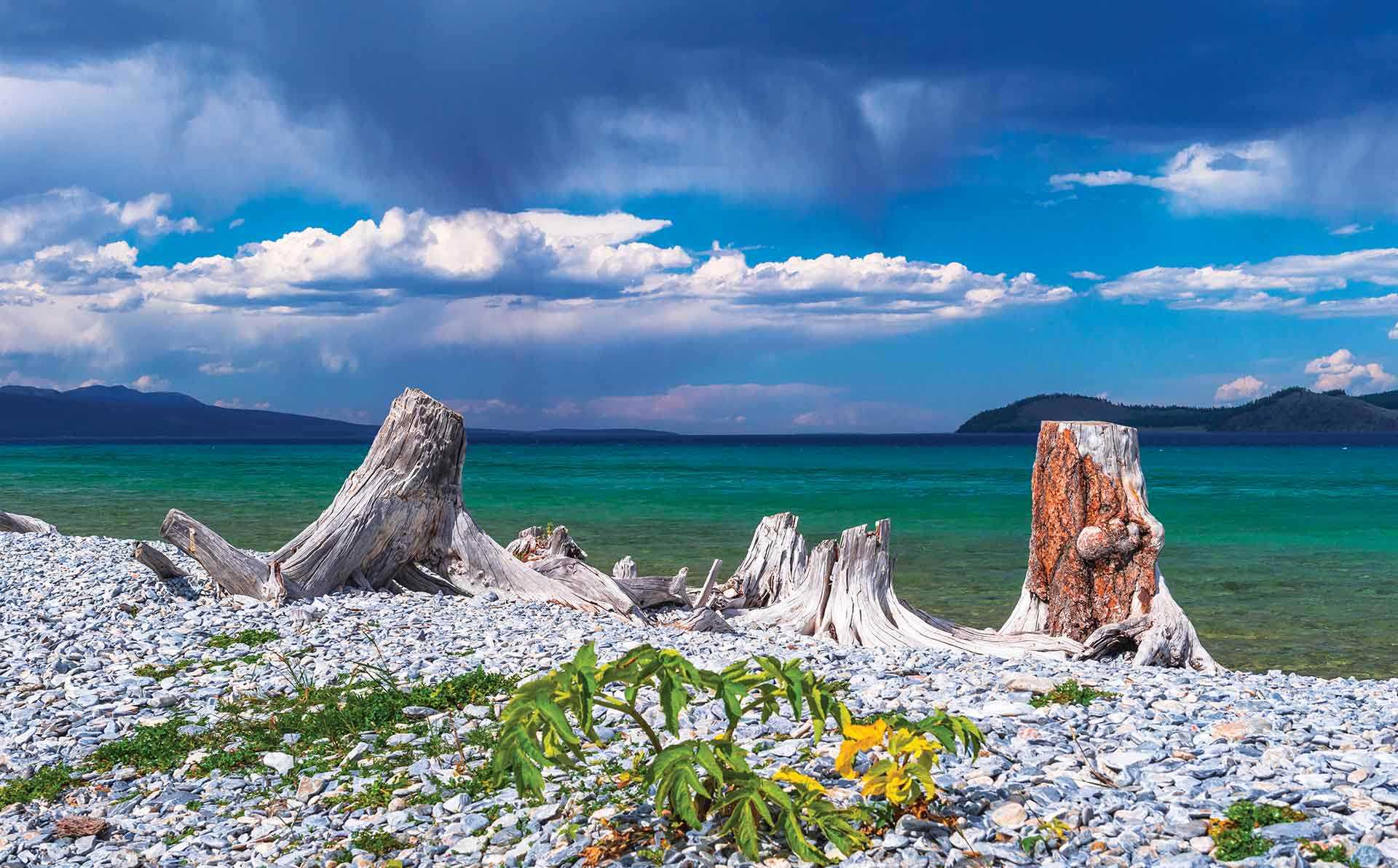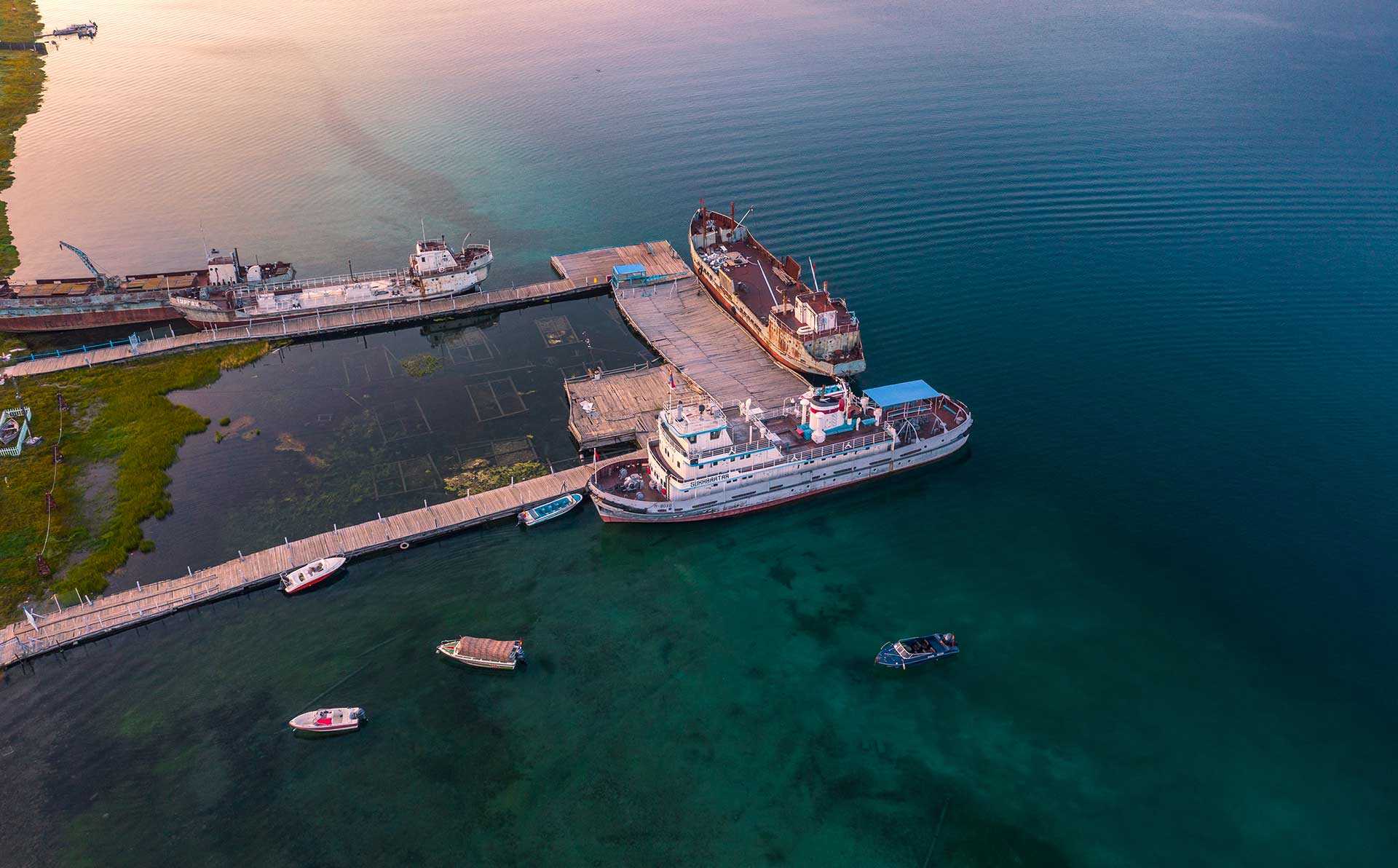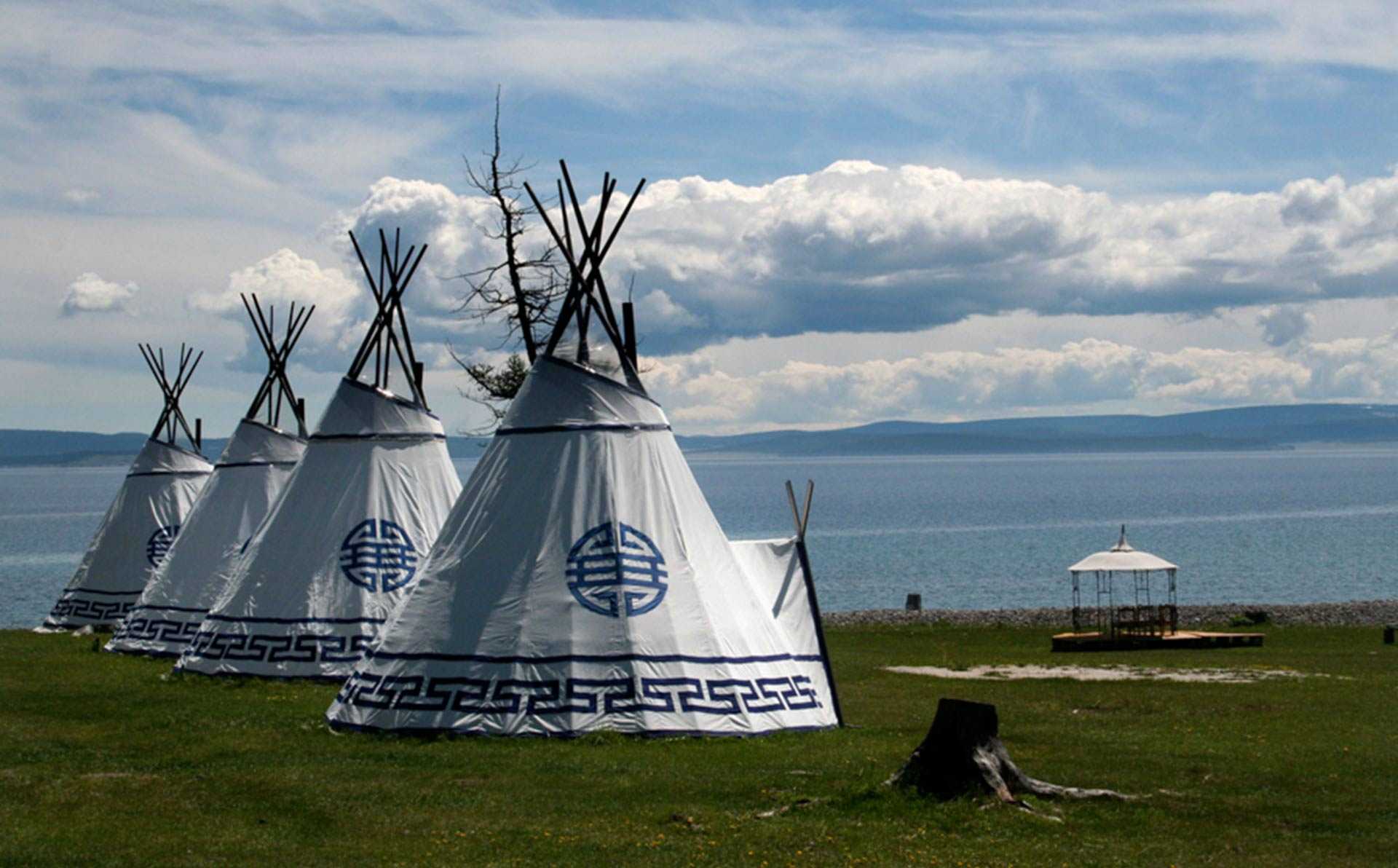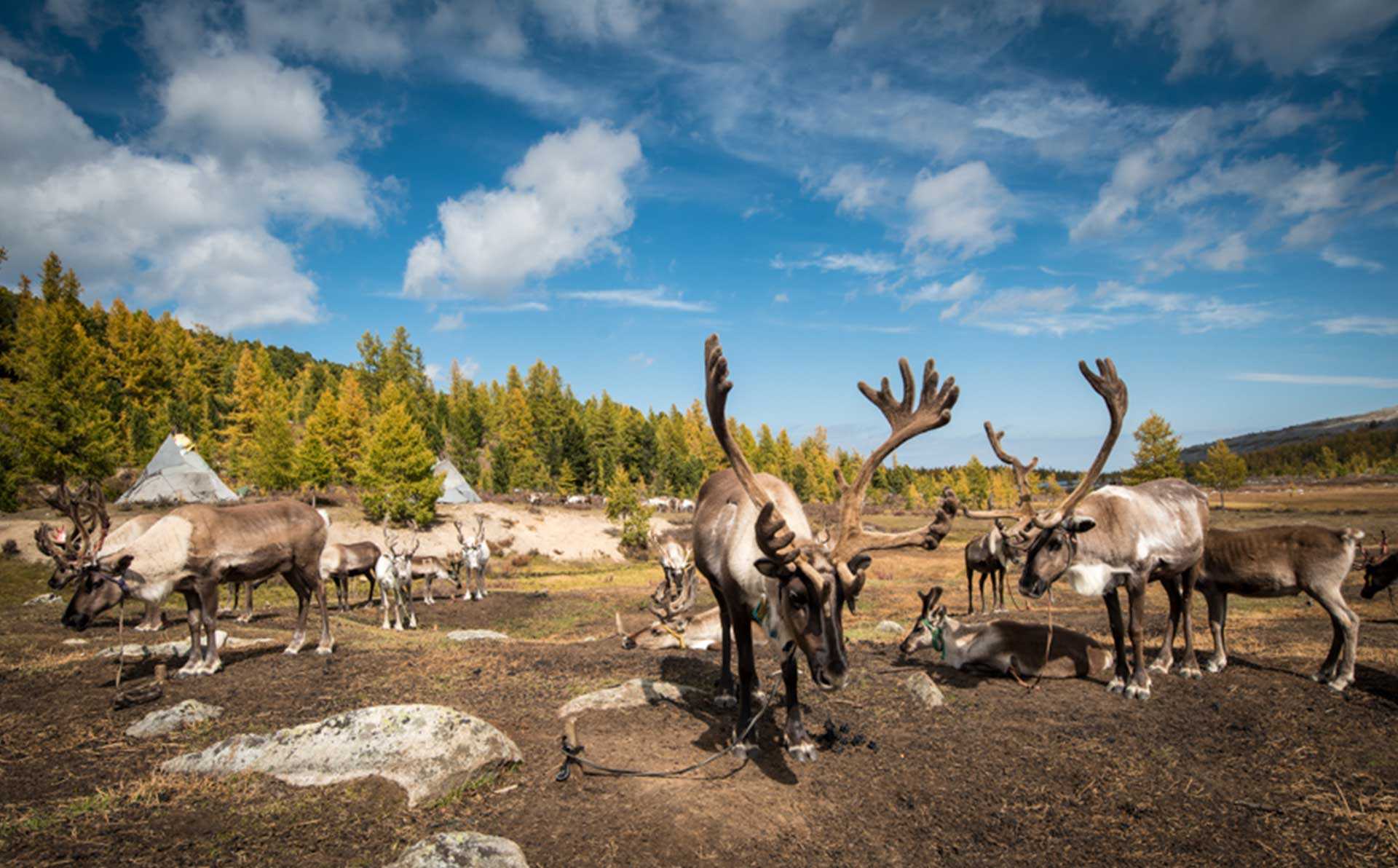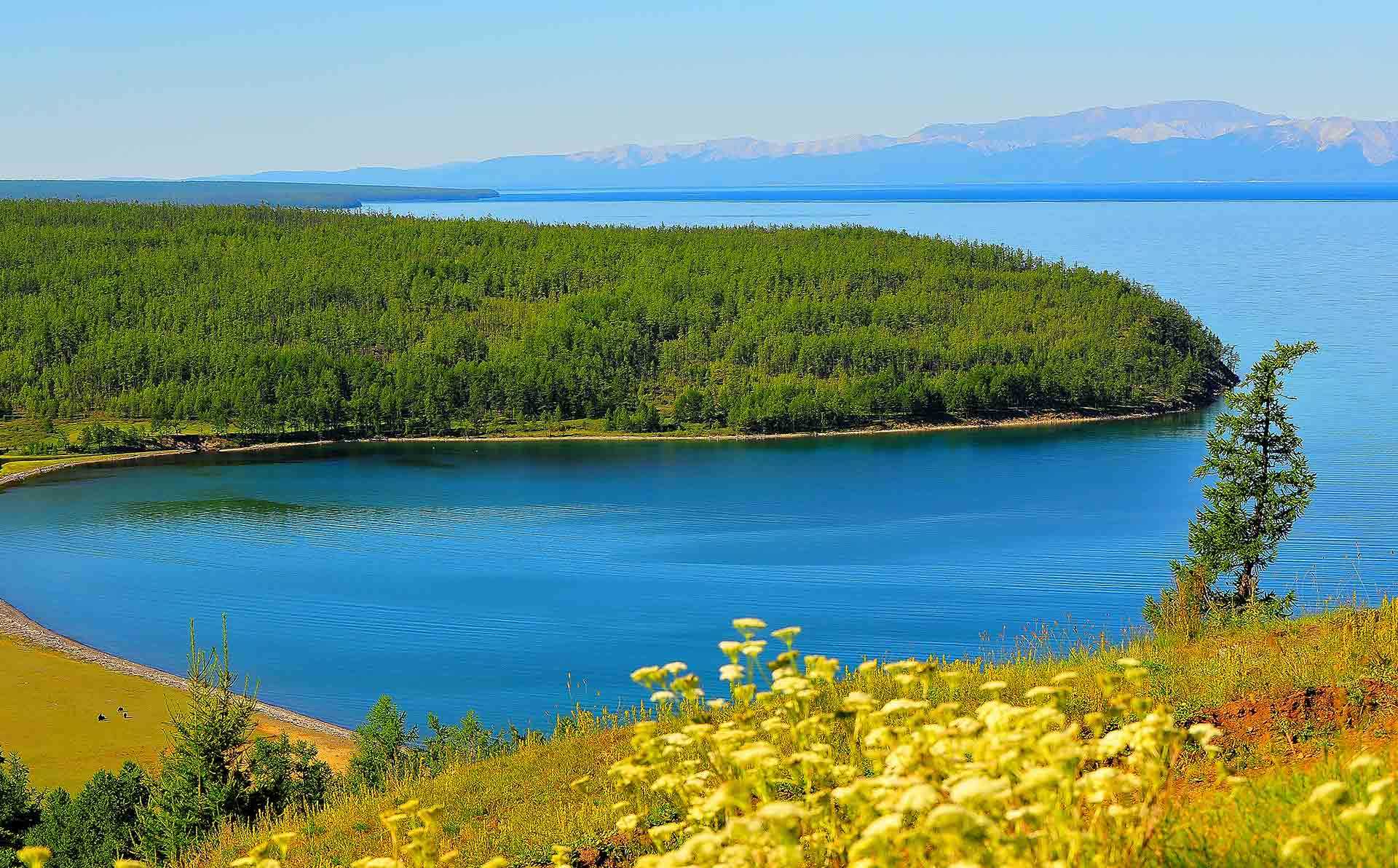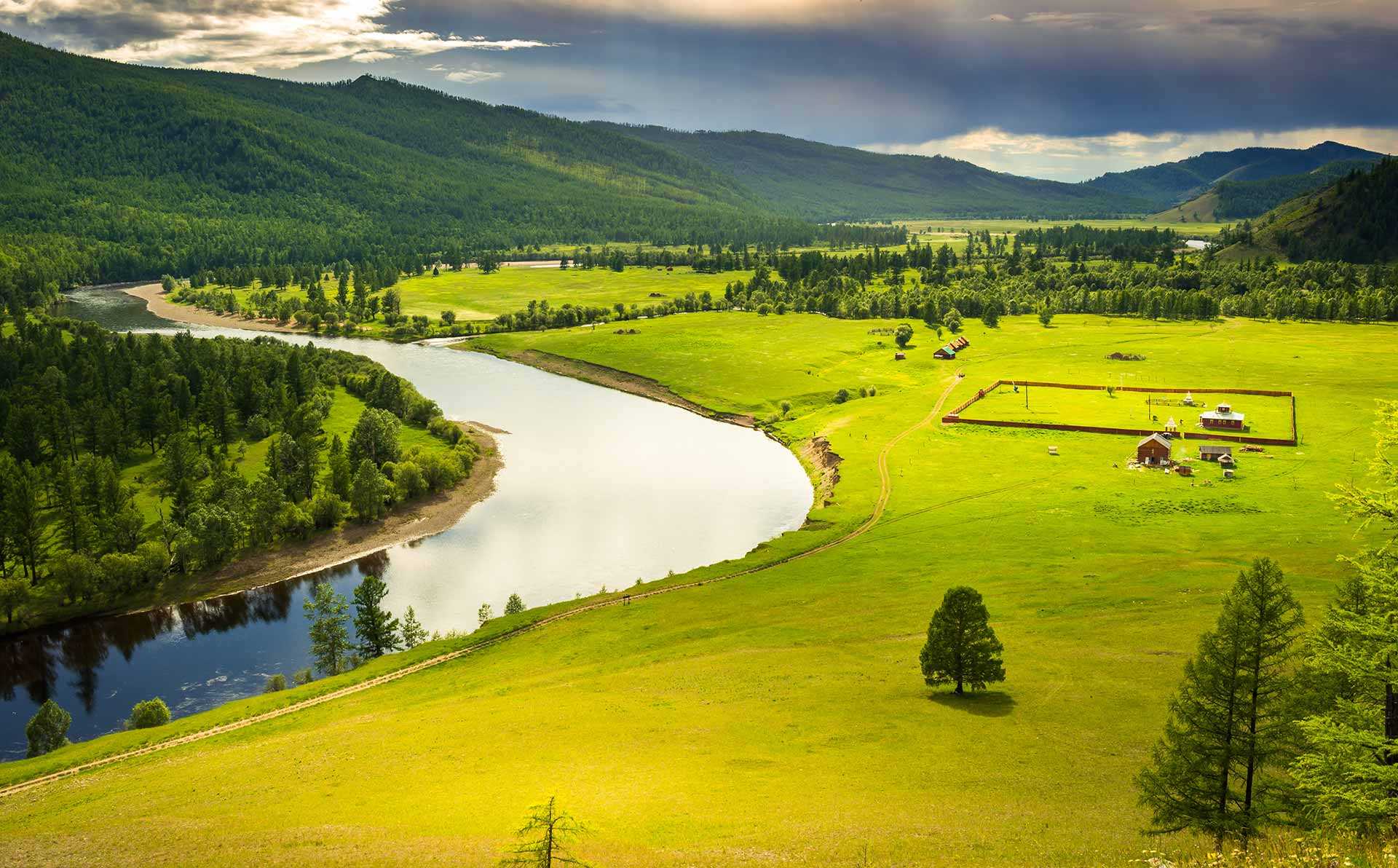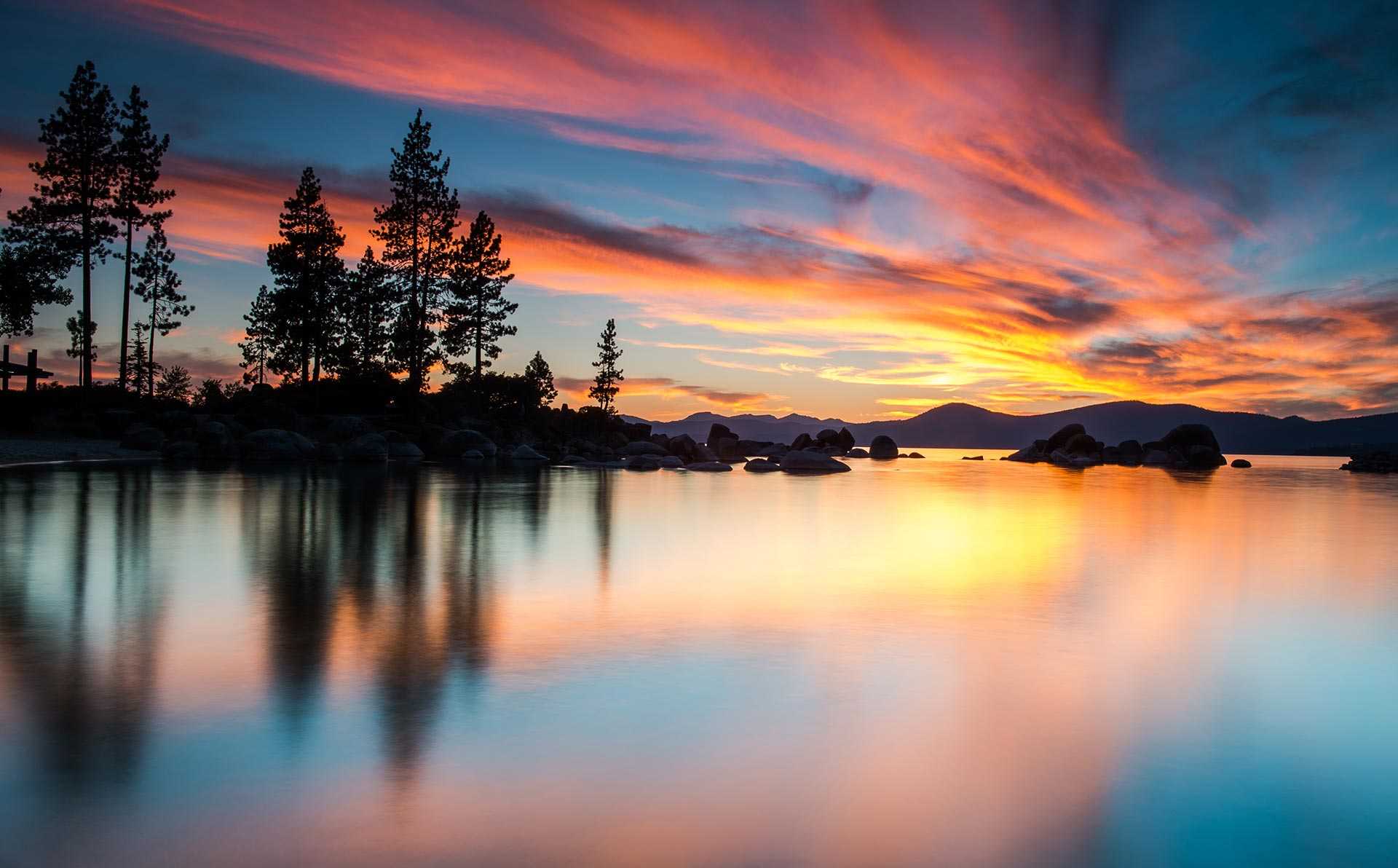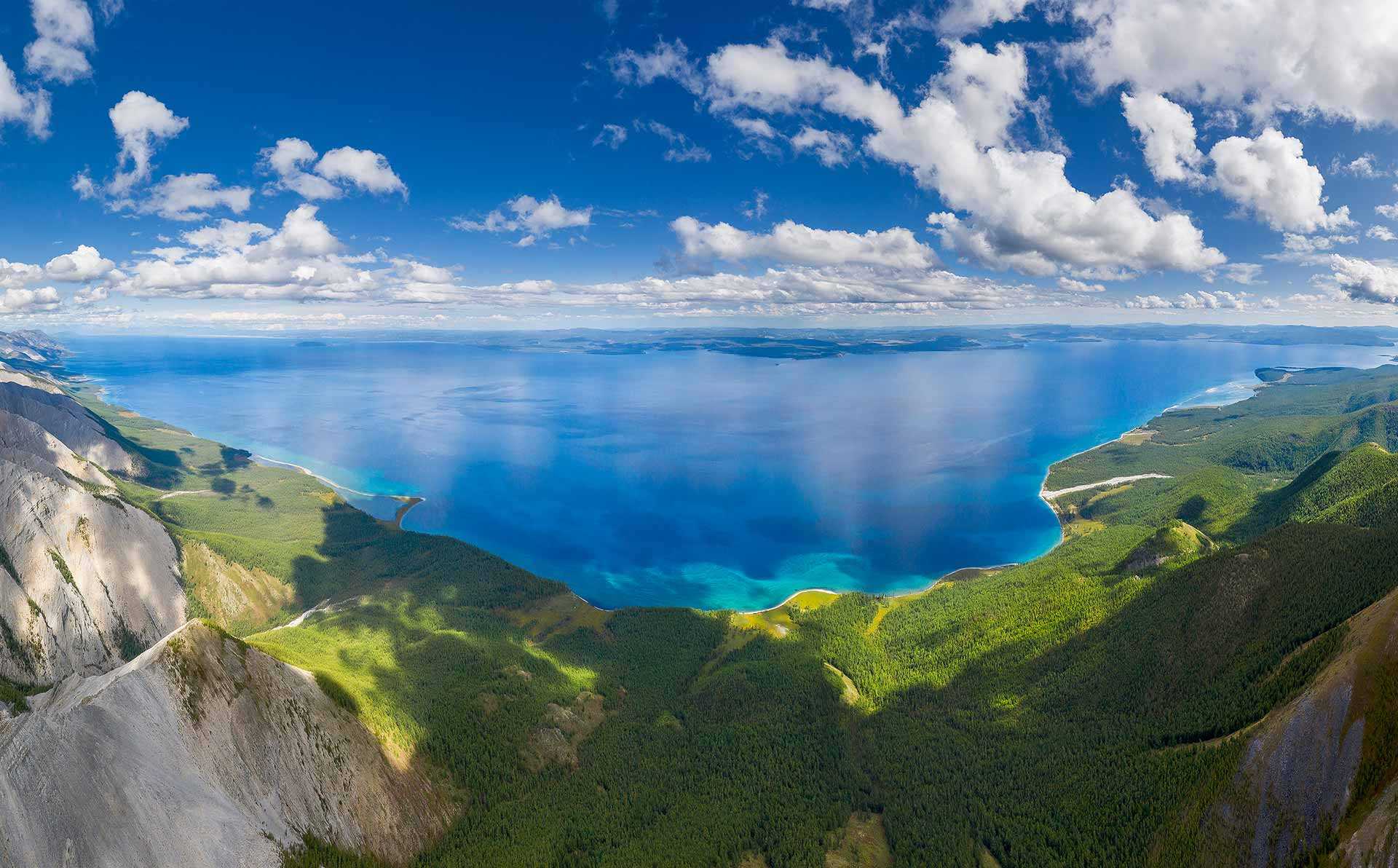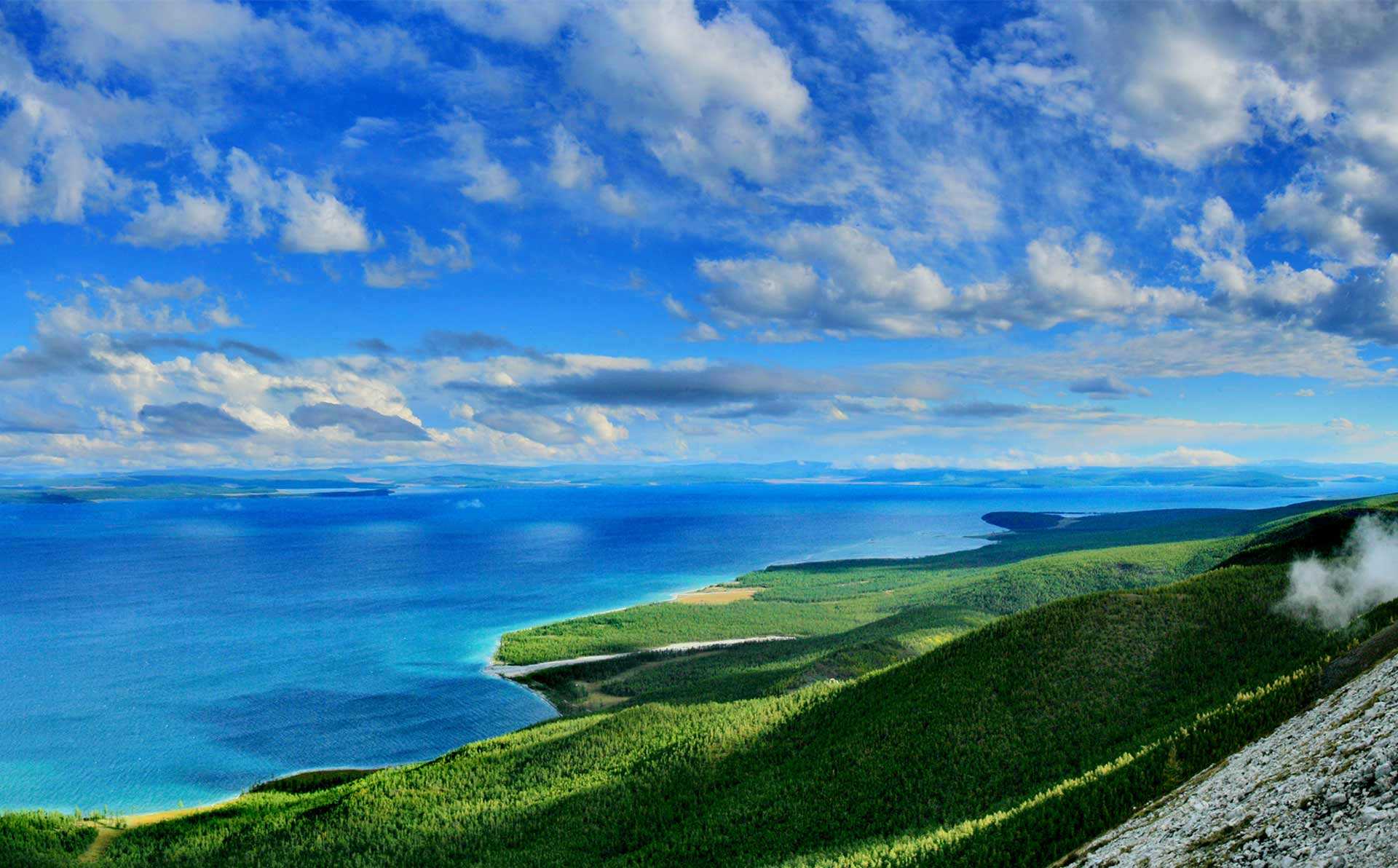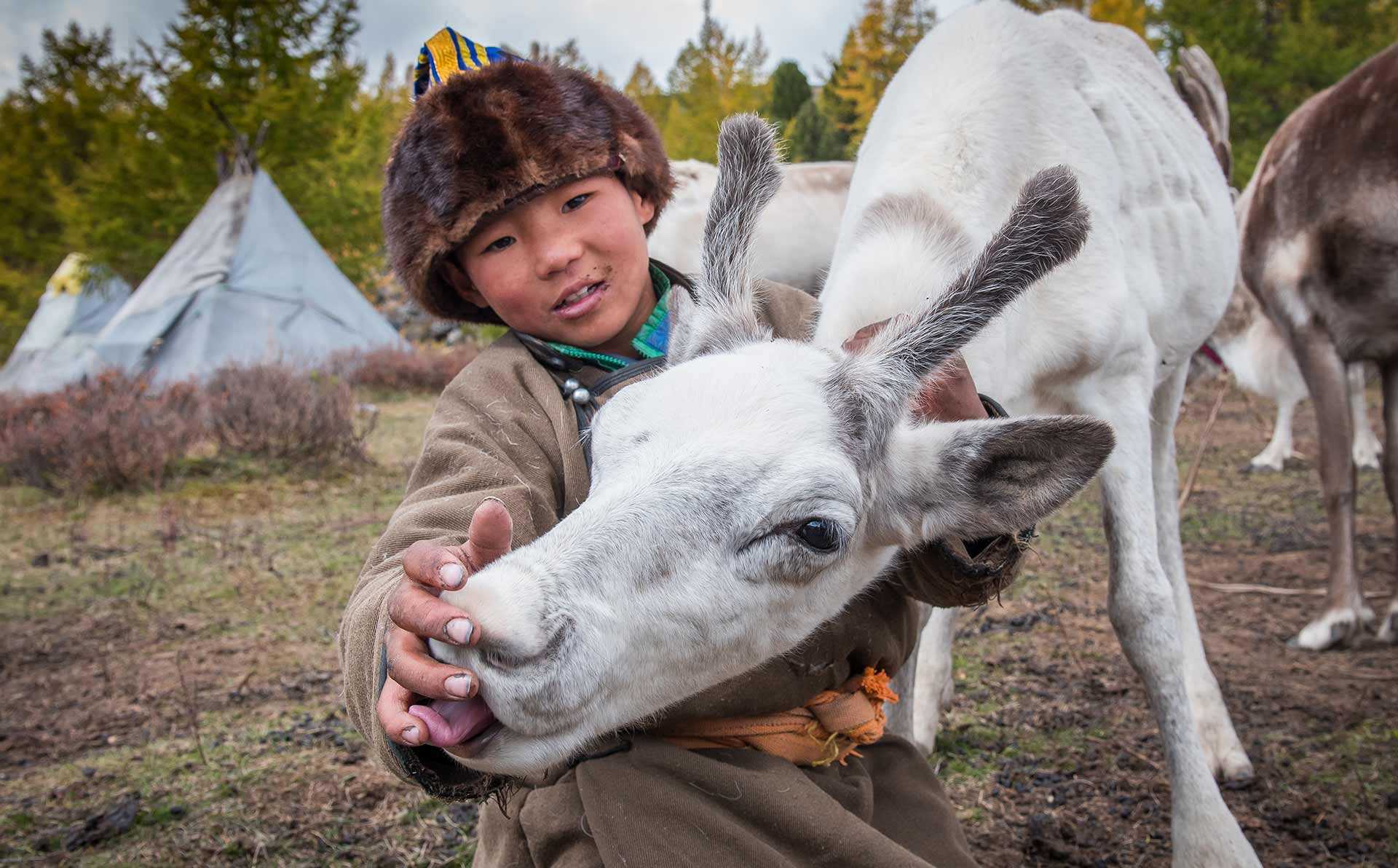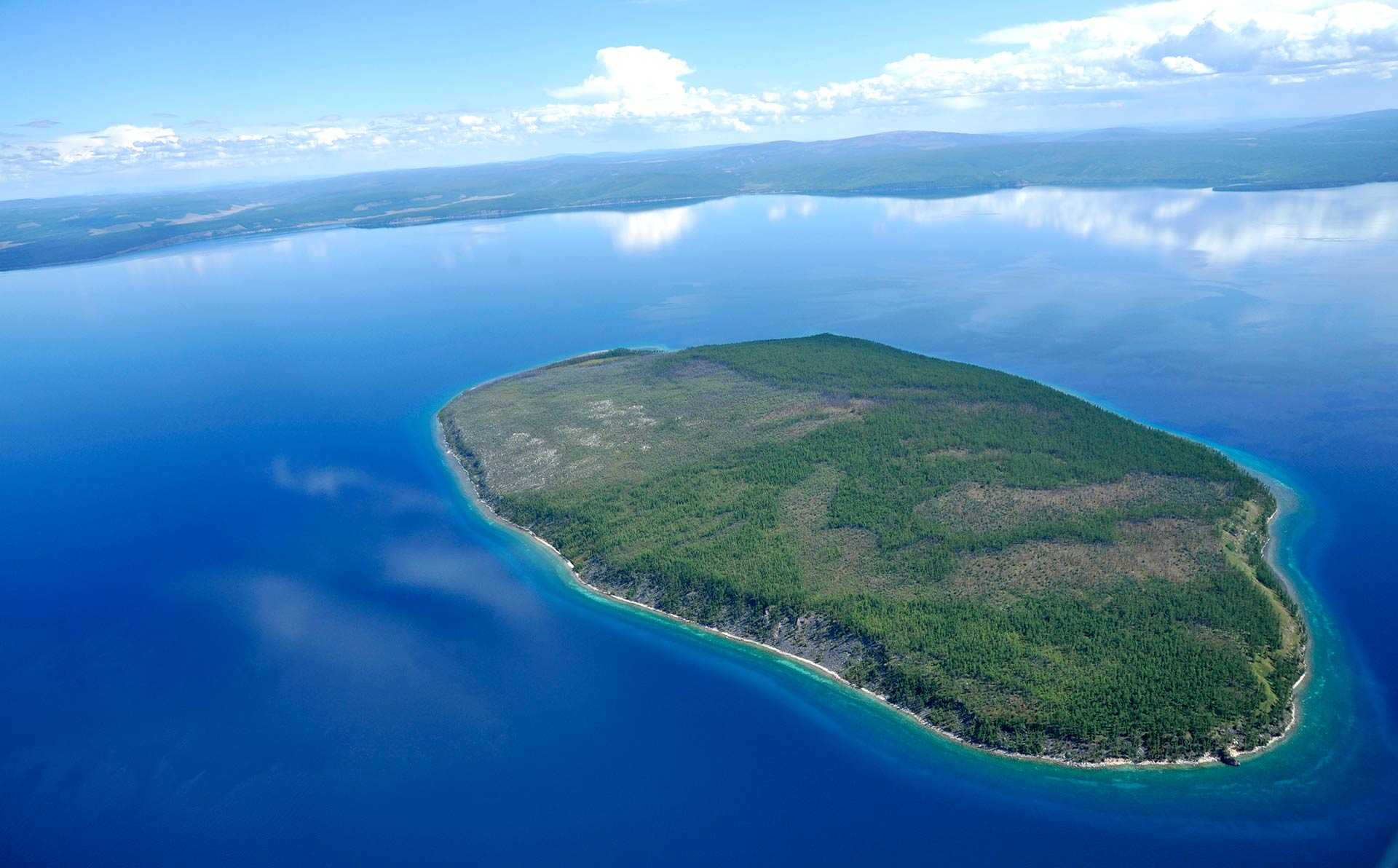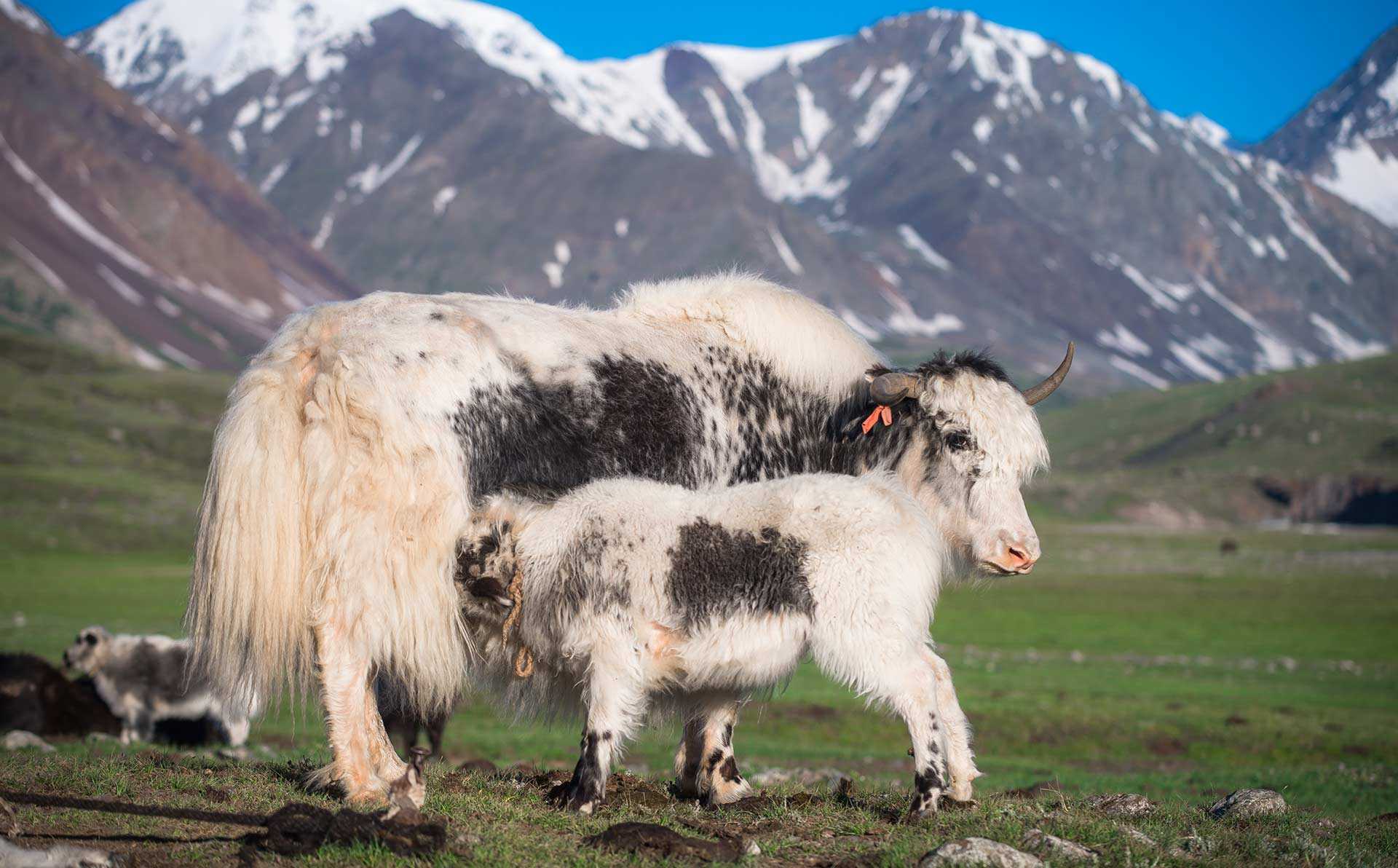 Tourübersicht
The tour offers you a chance to meet and interact with Tsaatan people. They are an ethnic minority in Mongolia who make their living through herding of reindeer, unlike any other ethnicities in Mongolia. Visitation to Central Asia's second largest freshwater lake, Khuvsgul and horse riding through the taiga forests to spend time with Tsaatan truly make the tour exciting.
Tour-Highlights
Khuvsgul Lake, Darkhad Valley, Tsagaan Nuur Lake, Taiga, Dukha, Reindeer herders
Reiseverlauf
Day 1. - Arrival

Arrive in Ulaanbaatar by air or train. You will be greeted by your guide and driver and transferred to your hotel. Optional half- or all-day city tours are available. Overnight stay at a centrally located hotel/hostel.

Day 2. - Khustai Nuruu National Park

Drive to Khustai Nuruu National Park. Drive deep into the National Park in search of Przewalski horses (takhi), ancestor of all modern-day horses in the world. If you have binoculars, please bring them. View a short documentary and visit the museum. Drive back to Ulaanbaatar for overnight stay in a hotel/hostel. (L)

Day 3. - Murun/ Khuvsgul Lake

Drive to airport for a domestic flight to Murun. Upon arrival in Murun, visit a local market and drive to Khuvsgul Lake. Visit Deer Stones on the way. Arrive at the ger camp at lunch time and check in. (If the flight is delayed, we will have lunch in Murun). Visit a local herding family. Dinner and overnight stay in a ger camp. (B/L/D)

Day 4. - Huin River

Drive to Huin River for around eight hours. Packed lunch on the way. Group will stay in Taiga ger and cabin camp. The camp is very basic and is located next to Huin River – the river has variety of fish. The group can bring fishing equipment and pay for the fishing permit to go fishing. (Catching / releasing of fish is very common). (B/L/D)

Day 5. - Tsagaan Nuur

Morning drive to Tsagaan Nuur soum. Here we get introduced to the Tsaatan Community Visitor Center (TCVC) - a one-of-a-kind facility owned and operated by the reindeer herding community. Its services are modestly priced and tourism incomes are fairly distributed and dedicated to the sustainability of this small community as a whole. This ethnic group is called Dukha. Overnight stay in a local ger camp called Tsagaan Nuur Resort. Optional kayaking and boating is available. (B/L/D)

Day 6. - Horse riding to Taiga

After an early breakfast, drive to Khogorgo River, the drop off point at the edge of the taiga where our local horse guides with their horses will meet the group. Here, the group will start the horse riding into the taiga. The riding will take place in open and wooded terrain with lots of mud, puddles, almost entirely at a walking pace. Luggage and camping equipments of the group will be carried by pack horses led by local herders. As you ride accompanied by the guides, you will pass from a steppe (grassland) into a taiga (dense forest). In the evening, arrive at Dukha community encampment. Overnight stay in a tent next to a reindeer herding family. (B/L/D)

Day 7 – 8. - Taiga

Full day to enjoy your stay in a taiga forest. There is a chance to meet with reindeer herding families and explore their unique way of life, play with children and learn how they make dairy products out of reindeer milk. You will have plenty of opportunities to discuss with and ask questions from Dukha families. Overnight stay in a tent next to the reindeer herding family. (B/L/D)

Day 9. - Riding out of the Taiga

On this day, the group will bid farewell to the reindeer herding families and ride back to Tsagaan Nuur village. Full day horse riding to Taiga Tour camp. Overnight stay in a ger and cabin camp. Opportunity to enjoy a nice hot shower. (B/L/D)

Day 10. - Khuvsgul Lake

After early breakfast, drive to Khuvsgul lake. Stay overnight in a ger camp. (B/L/D)

Day 11. - Khuvsgul Lake

Relaxing day on the shore of Lake Khuvsgul. Optional boating and horse riding is available. Stay overnight in a ger camp. (B/L/D)

Day 12. - Ulaanbaatar

After the early breakfast, drive to Murun and catch a domestic flight back to Ulaanbaatar. Stay overnight in a hotel/hostel. (If the flight is delayed, have lunch in Murun) (B)

Day 13. - Departure

Breakfast at the hotel. Transfer to the railway station or airport for international departure. (B)
Verfügbare Tourdaten
2023-10-01 - 2024-03-31
2024-10-01 - 2025-03-31
Beinhaltet
Transfers upon arrival and departure
English-speaking guide at all times
In the countryside all lodging will be in ger camps and tents
All meals are provided as stated in the itinerary
Ground transportation: in the countryside by a chauffeured 4WD jeep, bus in the city area
Park entrance fees
Sightseeing as per itinerary
1 liter of drinking water per day per person
Paketpreis NICHT INBEGRIFFEN
Accommodation in a hotel or hostel in Ulaanbaatar,
hotel extras, such as telephone calls, bar bills and laundry services,
travel insurance,
medical insurance,
visa application fees,
alcoholic beverages,
personal expenses such as items of personal nature, gratuity to local guides and drivers,
airfare or train tickets,
airport taxes,
excess baggage charges (over 33 pounds / 15 kilograms),
changes of arrival/departure flights,
additional services,
any charges of force majeure beyond our control (e.g. imposition of quarantine restrictions, etc.),
optional excursions unless stated in your itinerary, etc.