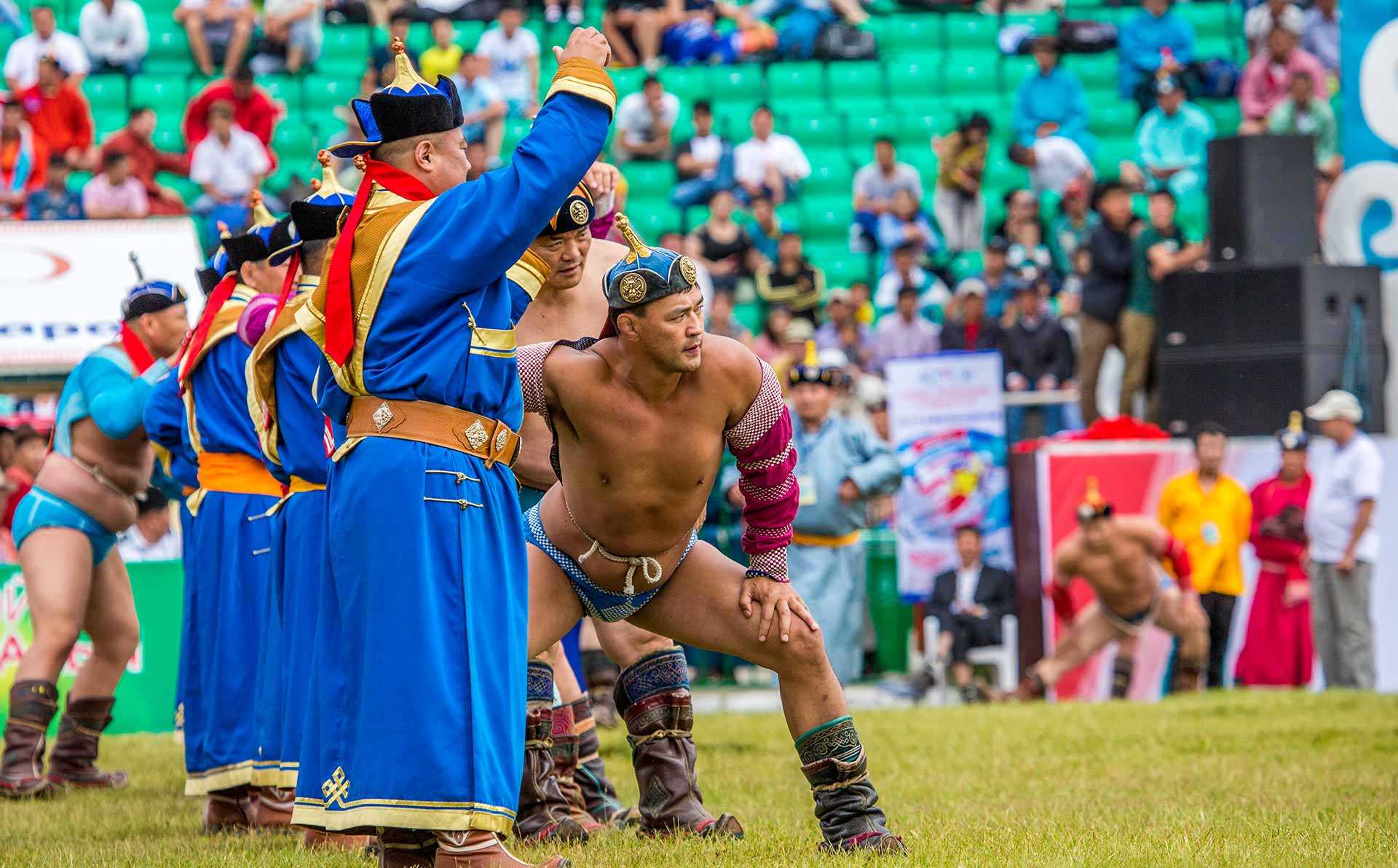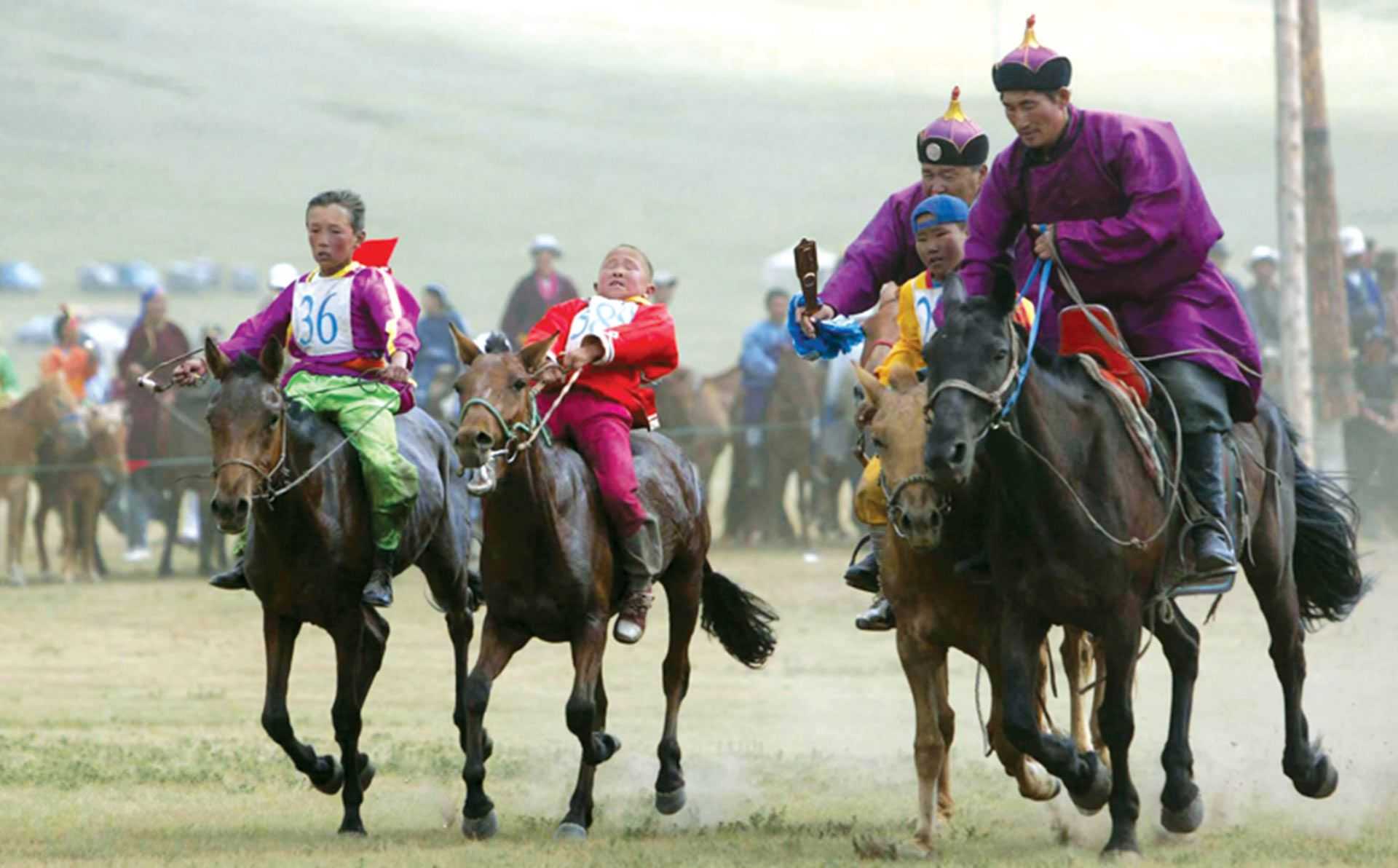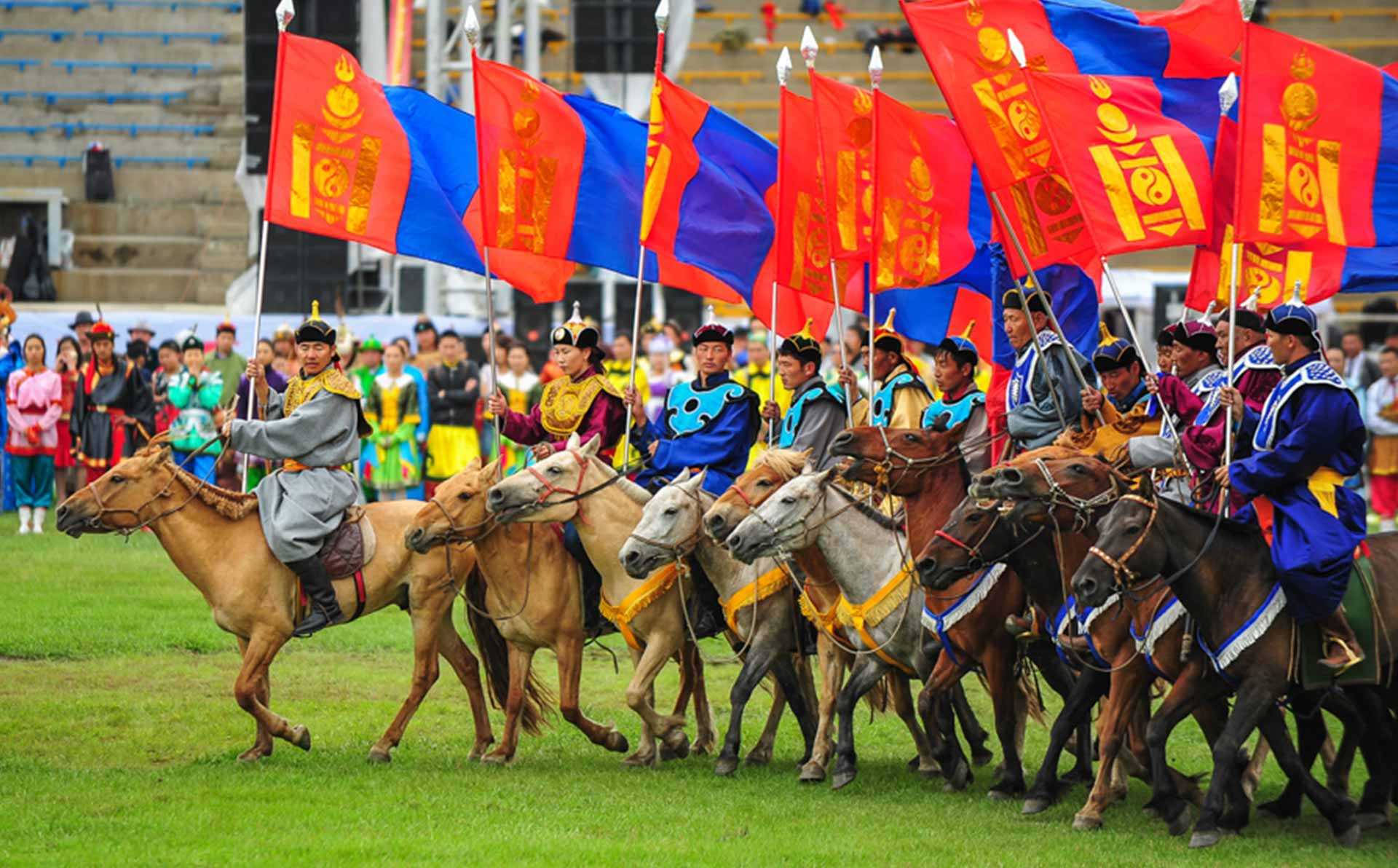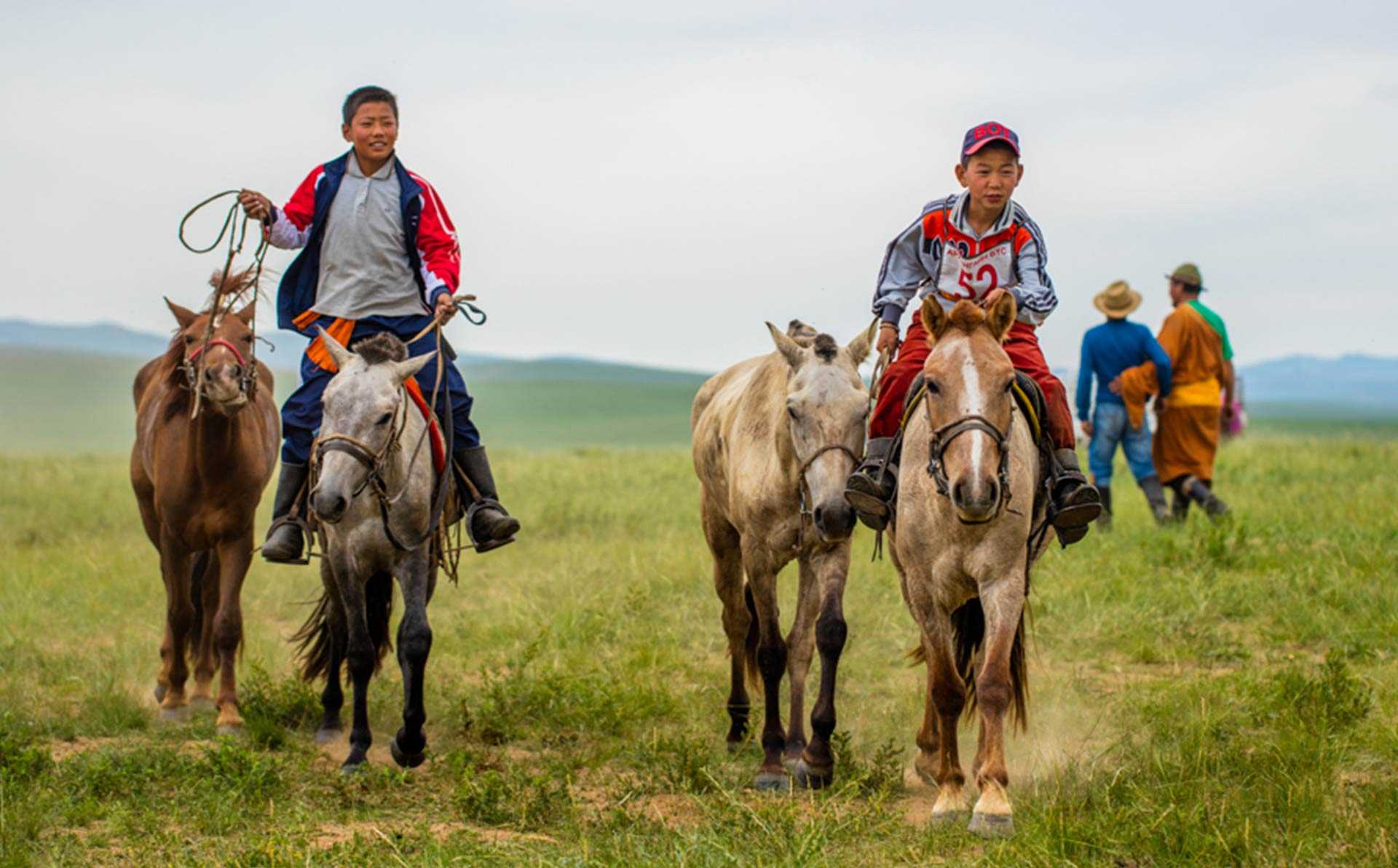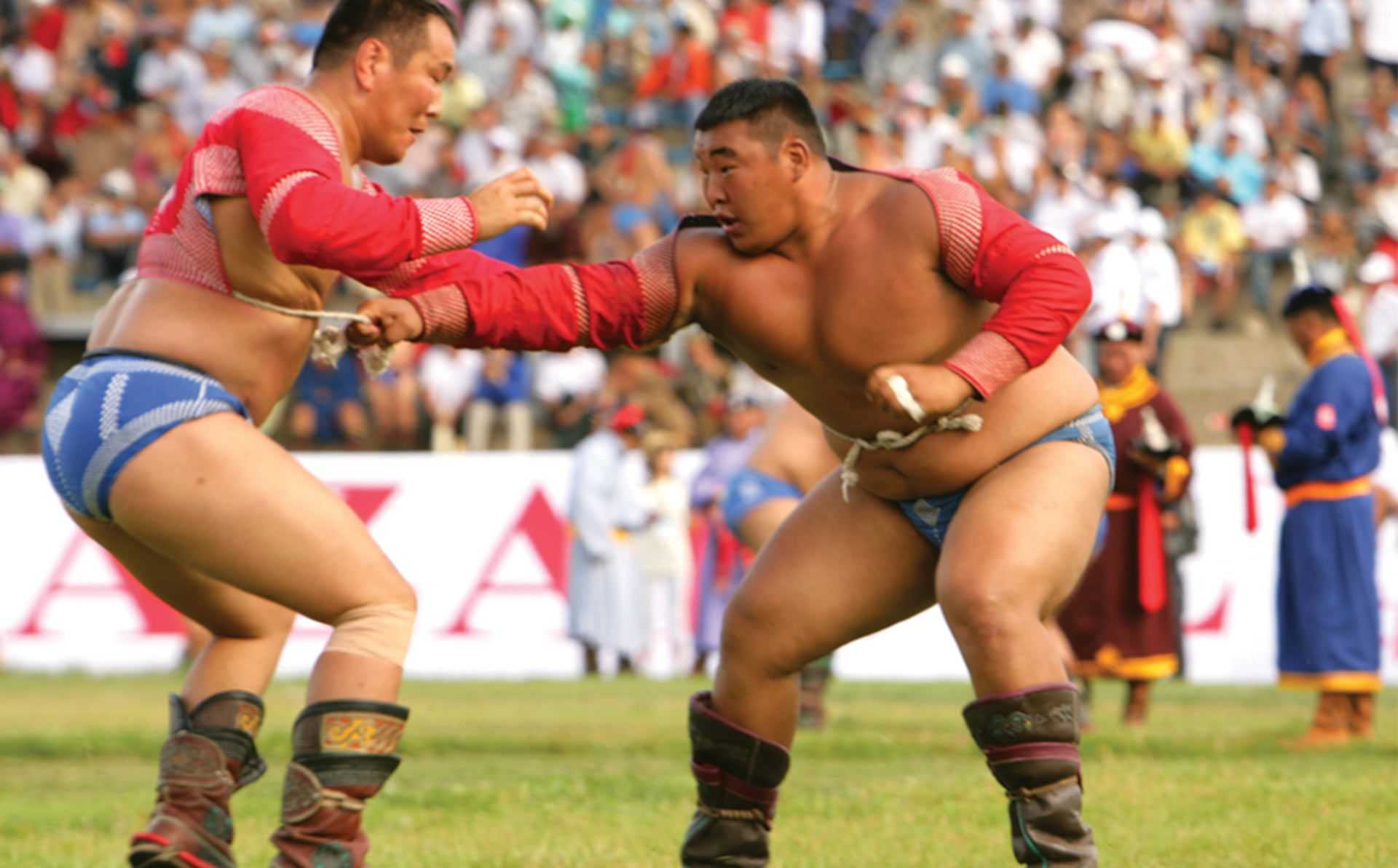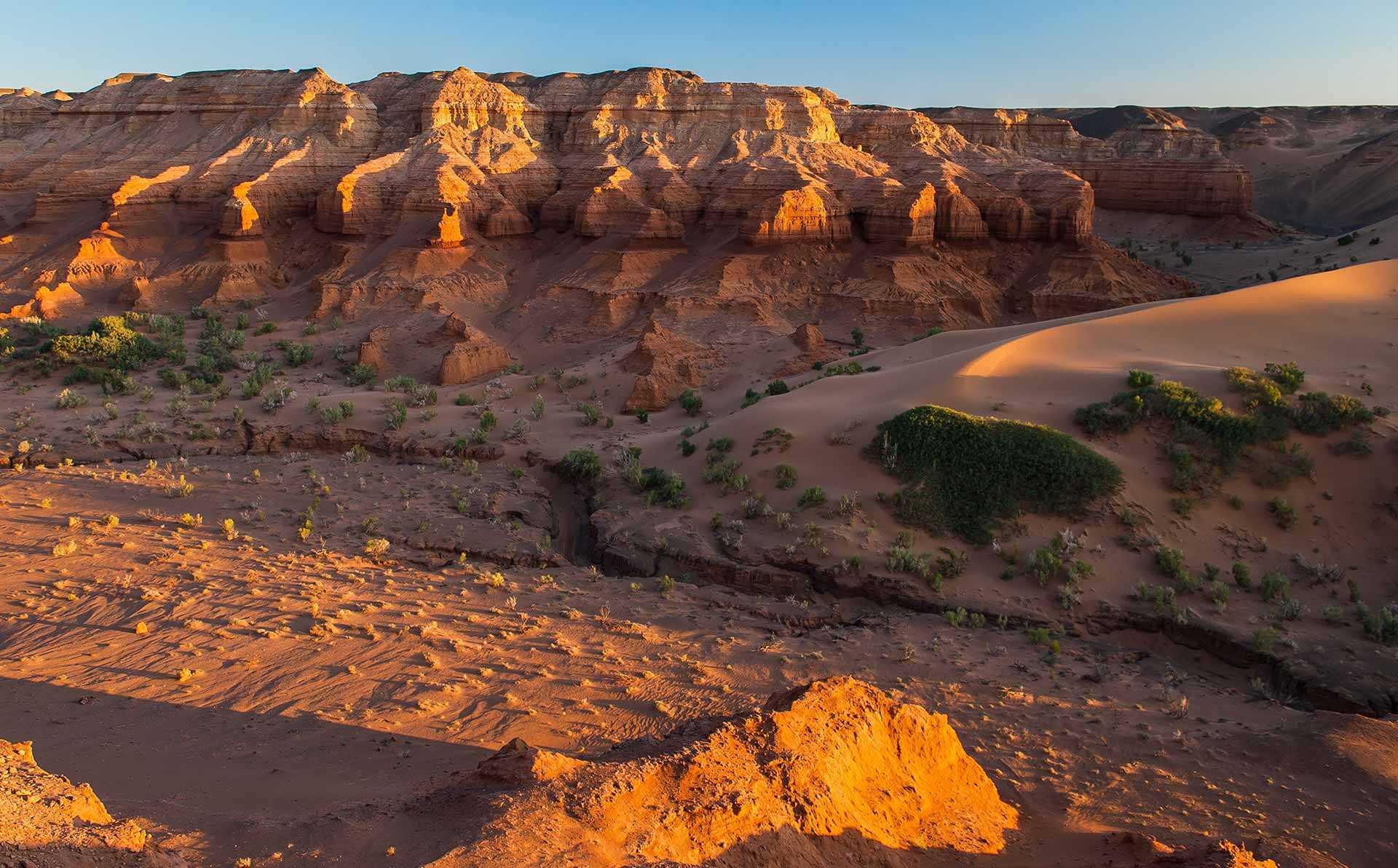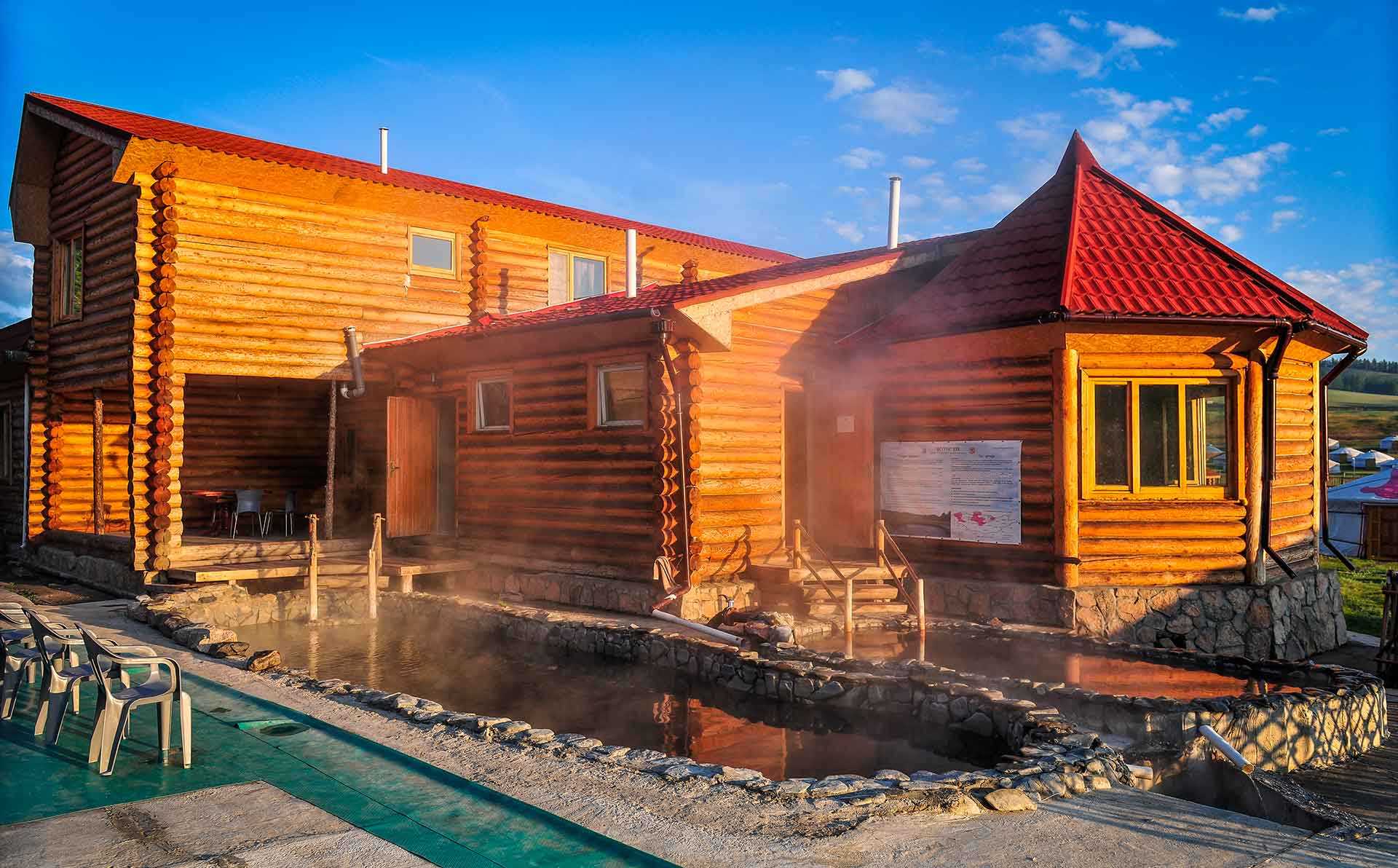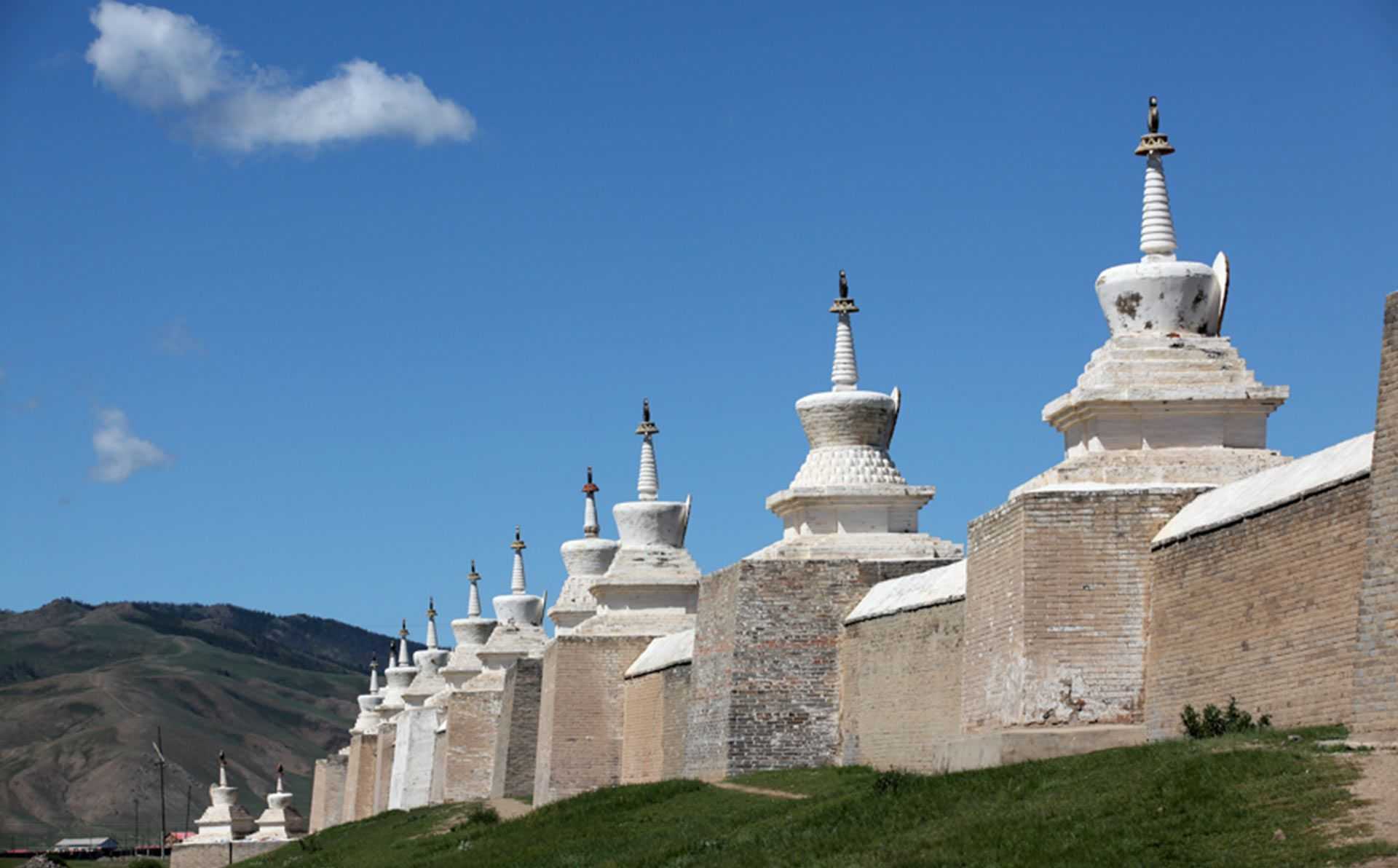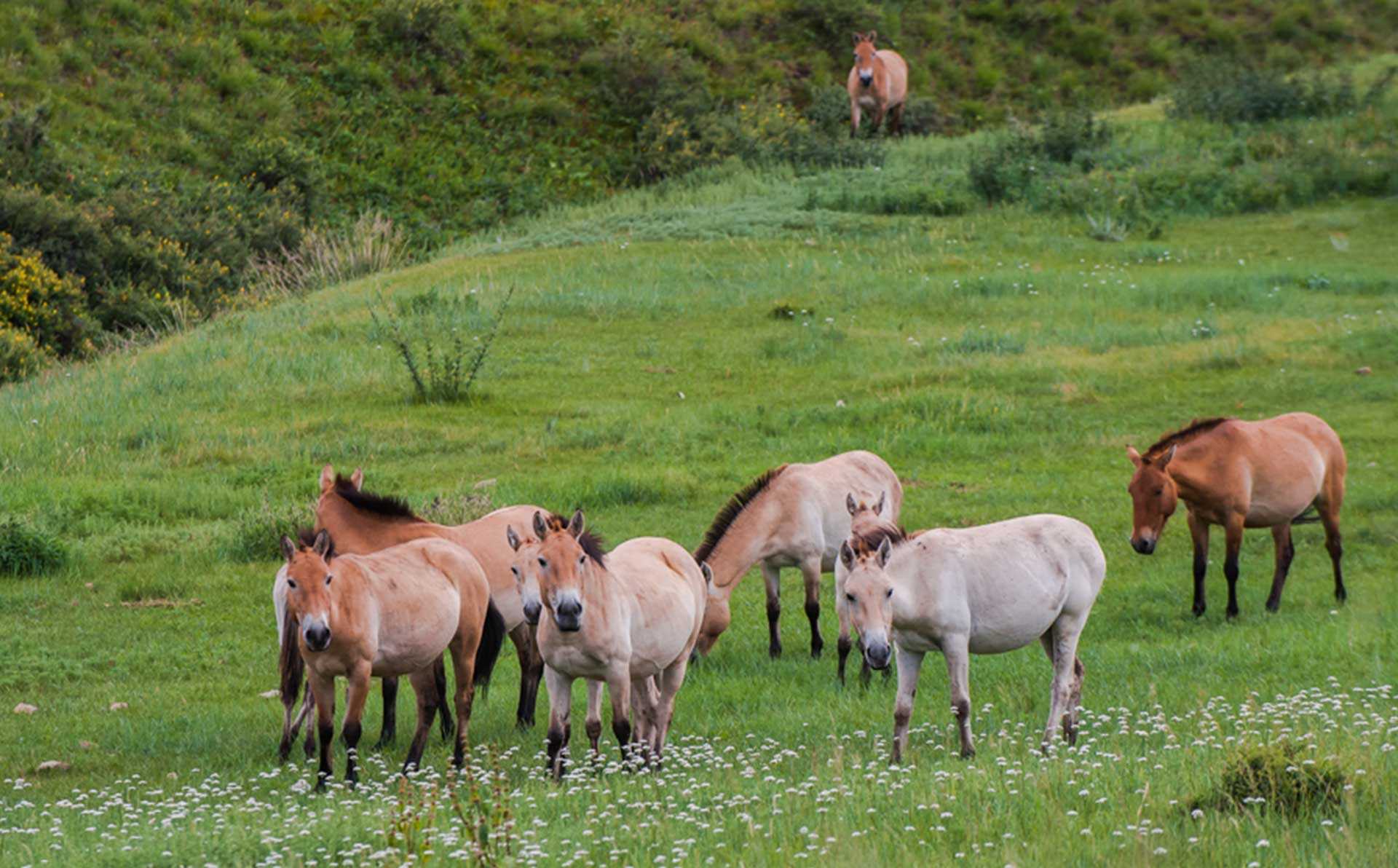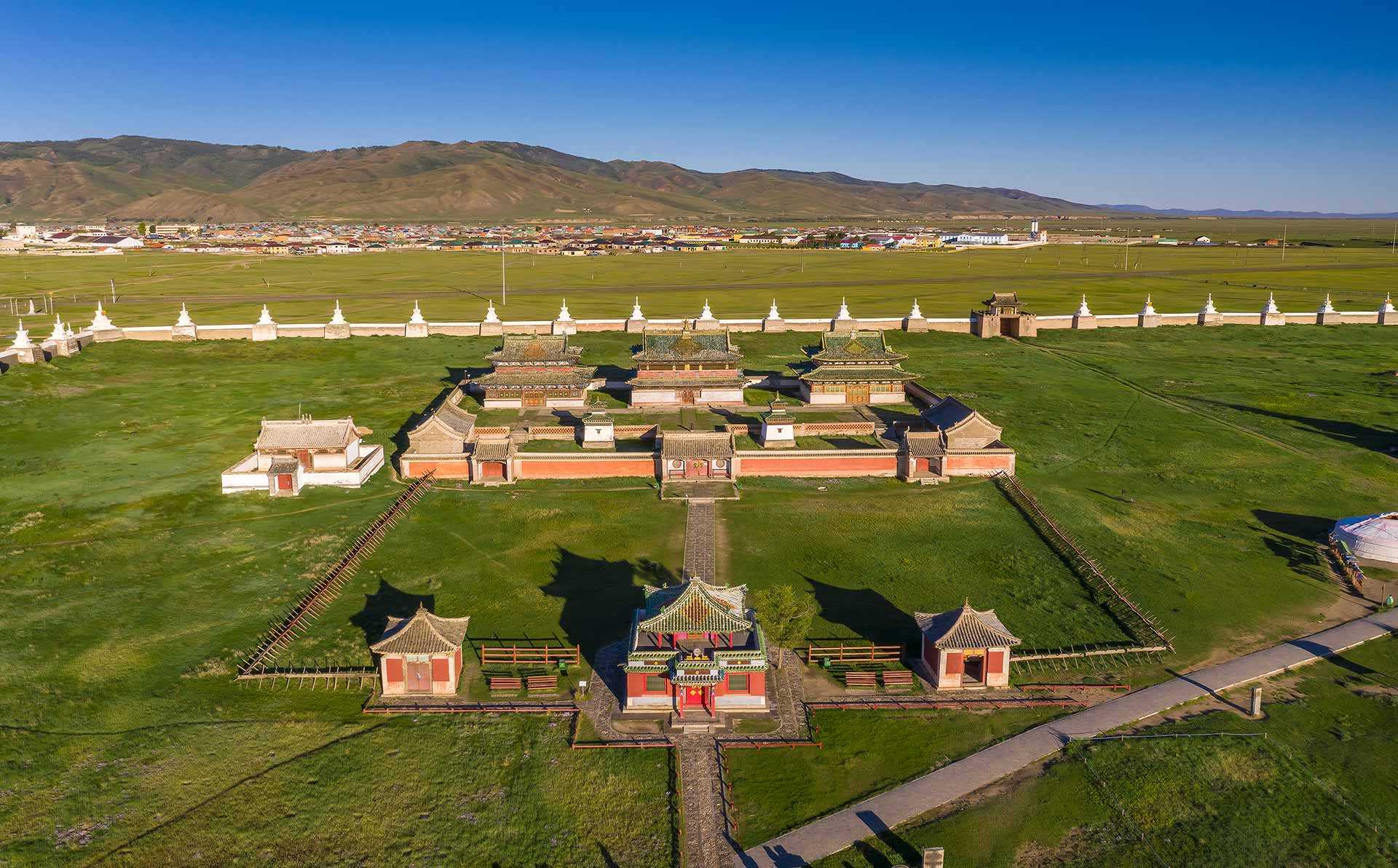 Best of Mongolia 15 days with Naadam at the end
Best of Mongolia 15 days with Naadam at the end
Central and South-Eastern Mongolia
Tourübersicht
Naadam festival is a nationwide celebration of the establishment of the state, independence, and self-determination. Mongols in their colorful traditional outfits gather in great numbers to watch and take part in 'Three manly games' which include archery, horse racing, and wrestling. The games were originally organized to celebrate great victories, the enthronement of the emperors, and seasonal feasts. Mongolian Naadam festival takes place in July which is the best time to see Mongolia and its nature in its splendor. The tour also includes trips to the Gobi and Central Mongolia.
Tour-Highlights
Yol valley, Khongor sand dunes, Karakorum, Tsenher hot spring, Naadam Festival
Route
Ulaanbaatar-Middle Gobi-Yol Valley-Khongor sand dunes-Bayanzag-Ongi-Karakorum-Tsenher hot spring-Lake Ugii-Ulaanbaatar
Reiseverlauf
Day 1. Jun 28 - Ulaanbaatar

Upon arrival in Ulaanbaatar, you will be greeted by your guide and driver. Transfer to the hotel. Half and full-day tours are available.

Day 2. Jun 29 - Middle Gobi/ Baga Gazriin Chuluu (220km)

Early morning begin your journey to Baga Gazriin Chuluu, a unique formation of rocks. Visit the ruins of an ancient temple and explore the area. Picnic lunch. Dinner and overnight stay in a Ger camp (L/D).

Day 3. Jun 30 - Middle Gobi/ Tsagaan Suvarga (280 km)

After breakfast head to Tsagaan Suvarga, a fascinating white limestone cliff that resembles a Stupa. Picnic lunch. Dinner and overnight stay in a Ger camp (B/L/D).

Day 4. Jul 01 - South Gobi/Yol Valley (280 km)

After breakfast at the camp spend the day on a full-day excursion to Yoliin Am National Park for hiking and an opportunity to photograph the stunning landscape. Picnic lunch. Spend the afternoon hiking or relaxing. Return to the camp for an overnight stay in a Ger camp (B/L/D).

Day 5. Jul 02 - South Gobi/Khongor Sand Dunes (200 km)

After breakfast drive to Khongor Sand Dunes known as the Singing Dunes. Enjoy a picnic lunch. A climb up to the sand dunes will be rewarded with a breathtaking view. In the evening observe a spectacular sunset, please prepare your cameras. Dinner and overnight stay in a Ger camp (B/L/D).

Day 6. Jul 03 - South Gobi/Bayanzag (150 km)

After breakfast drive to the world-famous Flaming Cliffs (Bayanzag) rich in saxaul trees of Gobi. Explore the site of the first paleontological discoveries in Mongolia by following the footsteps of Roy Chapman Andrews (January 26, 1884 – March 11, 1960), an American explorer, adventurer, and naturalist. Visit a nomadic camel breeding family and experience the hospitality of Mongolian nomads. Enjoy a short camel ride. Lunch, dinner, and overnight stay in a Ger camp (B/L/D).

Day 7. Jul 04 - Middle Gobi/Ongi Monastery (150 km)

After breakfast drive north. Visit the ruins of once great Ongi Monastery, visit a local restored temple and have a walk in the surrounding area. Have dinner and spend the night in a Ger camp (B/L/D).

Day 8. Jul 05 - Karakorum/ Erdene-Zuu (300 km)

After breakfast drive to the Karakorum, once the capital of the 13th century Great Mongol Empire. Visit Erdene-Zuu Monastery, which was the first and the largest monastery in Mongolia built on the ruins of the ancient capital. Tour the monastery and visit several temples with excellent examples of Buddhist Thangka paintings and statues dating back to the 17th century. Visit the Karakorum museum. Dinner and overnight stay in a Ger camp (B/L/D).

Day 9. Jul 06 - Tsenkher Hot Spring (150 km)

Drive to the Tsenkher hot spring. Spend the day relaxing in natural spa and walking in the surrounding forest. Please do not forget to pack your swimsuit for this day. Optional massage and beauty services are available. Enjoy the spa again after dinner. Lunch, dinner, and overnight stay in a Ger camp (B/L/D).

Day 10. Jul 07 - Tsenkher Hot Spring

Enjoy this day at your leisure as we take a break from the long days' driving. Enjoy the nature and hot spa. You can discuss options for exploring the local area with your tour guide. Lunch, dinner, and overnight stay in a Ger camp (B/L/D).

Day 11. Jul 08 - Lake Ugii (140 km)

Drive to Lake Ugii in Arkhangai province. Enjoy bird watching by the lakeshore and spending the night in a Ger camp (B/L/D).

Day 12. Jul 09 - Hustain Nuruu National Park

After breakfast drive to Hustain Nuruu National Park. Drive deep into the National Park in search of the Przewalski horses (takhi), ancestor of all modern-day horses in the world. If you have binoculars, please bring them. View a short documentary and visit the museum. Overnight stay in a Ger camp (B/L/D).

Day 13. Jul 10 - Ulaanbaatar (120 km)

After breakfast drive to Hui Doloon Hudag for the horse racing event of the Naadam Festival. Enjoy watching horse races and immersing in the atmosphere. Afterward drive to a hotel in Ulaanbaatar (L).

Day 14. Jul 11 - Mongol Naadam

Attend the opening ceremony of the Naadam Festival plus a Naadam Gala Dinner and Folk Concert in the evening. The highlight of the Mongolian festival calendar, the Naadam Festival dates back several centuries and takes place each year on July 11-13. Originally a test of a nomad's aptitude, it requires strength, stamina, accurate marksmanship and skillful horsemanship. Given the equine nature of nomadic life, much importance is placed on the horse races. Drawing herdsmen from hundreds of miles around and townsfolk alike, races are staged on the vast steppes covering distances of up to 20 miles. We highly recommend booking early for our Naadam Festival tour. Overnight stay in a hotel (L/D).

Day 15. Jul 12 - Ulaanbaatar/Departure

Transfer to the railway station or the airport for international departure.
Verfügbare Tourdaten
2023-06-27 - 2023-07-15
Beinhaltet
Transfers upon arrival and departure
English speaking guide at all times.
In the countryside all lodging will be in ger camps.
All meals are provided as stated in the itinerary.
Ground transportation: in the countryside by a chauffeur-driven 4WD jeep, minivan, or bus in the city area.
Park entrance fees
Sightseeing as per itinerary
1 liter of drinking water per day per person
Paketpreis NICHT INBEGRIFFEN
Accommodation in a hotel or hostel in Ulaanbaatar, hotel extras, such as telephone calls, bar bills and laundry services, travel insurance, medical insurance, visa application fees, alcoholic beverages, personal expenses such as items of a personal nature, gratuity to local guides and drivers, airfare or train tickets, airport taxes, excess baggage charges (over 33 pounds / 15 kilograms), changes of arrival/departure flights, additional services, any charges of force majeure beyond our control (e.g. imposition of quarantine restrictions, etc.), optional excursions unless stated in your itinerary, etc.