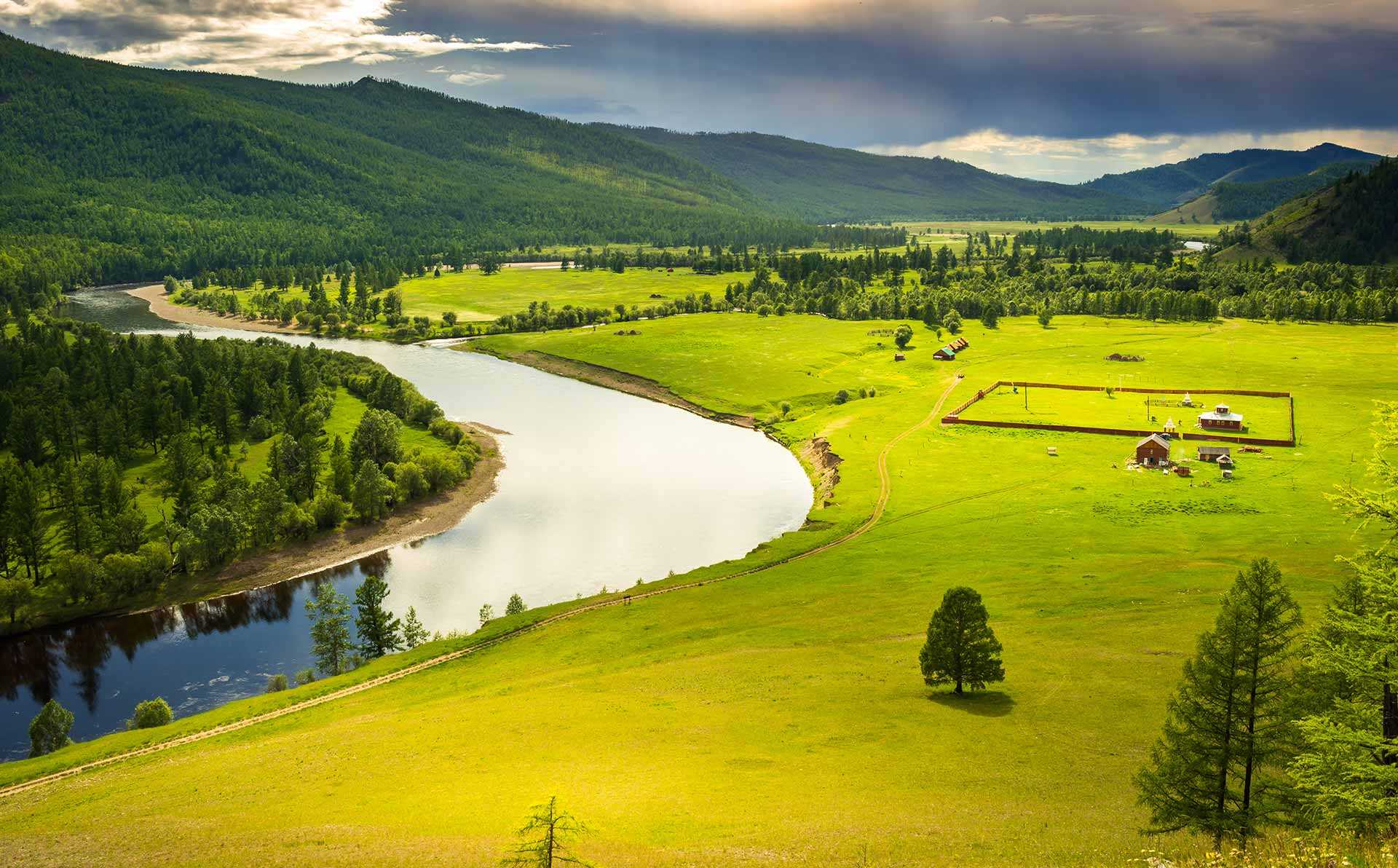 Why Mongolia Is the Best Place to Relax and Unwind
Why Mongolia Is the Best Place to Relax and Unwind
Mongolia is home to beautiful natural landscapes, breathtaking scenery, unique wildlife, and vast deserts untouched by modern civilization. It's no wonder that the Mongolian people are so loyal to their alluring land and appreciate an extremely simple way of life. There is a lot we can learn from these nomadic people, and we can start by meeting them and experiencing their culture and heritage. Here are the top reasons Mongolia is among the best places to relax and unwind. 
Much of Mongolia Is Untouched by Western Life and Mass Tourism
Mongolia has done its part in protecting its culture and heritage, making it the ideal place if you want to stay away from crowded cities and mass tourism. Of course, Mongolia has its large capital city of Ulaanbaatar and plenty of smaller cities and towns, but it's mainly home to open grasslands, steppes, deserts, and forests covering 17.5 million hectares. When you travel to Mongolia, the most natural, picturesque scenery will surround you. 
The Mongolian People Are Warm and Inviting Towards Tourists
The last thing you want when visiting a foreign country is for the locals to be unwelcoming and cold toward you. Fortunately, Mongolian people will welcome you with open arms, offering food and drink as a token of their unique kindness and hospitality. In addition, Mongolian people are immensely patient, tolerant, and always ready to offer a helping hand. If you are passing by a local, don't be surprised if you are invited into their yurt for the night and offered tea with milk and mutton as a welcoming gesture.
Mongolia Has the Lowest Population Density
Despite being the 19th largest country in the world and home to over 3 million people, Mongolia also has the lowest population density in the world, allowing travelers to explore over 2 million km of land with paved roads, forests, desert plains, and grasslands. If you want to feel like you're the only person in the world, you need to experience this pristine vast land with your own eyes. 
It's Not Necessary to Spend Money to Enjoy More 
There is a common misconception that you need to spend more money to have more fun, and thus have more profound experiences. This couldn't be further from the truth in Mongolia, a country known as a magnificent, exceptionally alluring land of emptiness. Even if you want to visit the top tourist sights, such as the Gobi desert or theGalleriain Ulaanbaatar, you can expect to spend less than a hundred dollars per day. There are also many free attractions, including national parks, art exhibitions, architectural sites, monuments, holy places, and shopping malls and markets, mostly located in Ulaanbaatar, the capital city.
The Scenery is All You Need
The best way to witness all the beauty Mongolia has to offer is through your own eyes. You don't need to pay money to witness Mongolia's breathtaking mountain ranges, grasslands, desert plains, and forests. In fact, just by being immersed in nature, you will be put instantly at peace. Traveling by camel or horseback in the Gobi desert is a must-do, even though it may take a full day or two. You can trust that the adventure will be worth it. Mongolia's natural beauty will stun even the most critical eye and leave a memorable impression on everyone who witnesses it. 
Mongolia is Home to Healing Hot Springs  
Imagine soaking in a hot spring set on the foothills of the Khangai Mountains with the most picturesque views of the mountain ranges and forests. That's what you'll get when visiting the Tsenkher Hot Springs. Bathing in the minerals of the Tsenkher Hot Springs is believed to cure many illnesses, promote healing, and provide the body with a full detox. If that doesn't convince you enough to go, how about the fact that nearby volcanoes heat the water? It doesn't get much more surreal than that! Are you convinced you need to unwind and relax in Mongolia? Contact us today to book your trip!